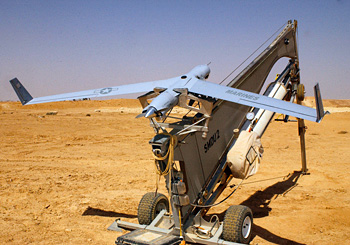 Insitu Pacific will install and run several of its ScanEagle unmanned aircraft vehicle systems on Australian Navy frigates starting in September. Insitu Pacific, the Australian affiliate of Boeing's Insitu Inc., said the naval installations expand a similar contract with the army for land-launched ScanEagle systems.
"These trials will enable the navy to examine the issues affecting an embarked UAS capability and to determine the installation requirements on board our vessels," the navy's development project manager Lt. Cmdr. Bob Ferry said.
"The navy's endorsed aviation vision, NA2020, is to have a UAS-dedicated unit by 2020 and these UAS trials are an important step towards achieving that vision."
"The Australian Army has successfully operated ScanEagle for more than 45,000 hours in support of land operations in Iraq and Afghanistan," Insitu Pacific Managing Director Andrew Duggan said.