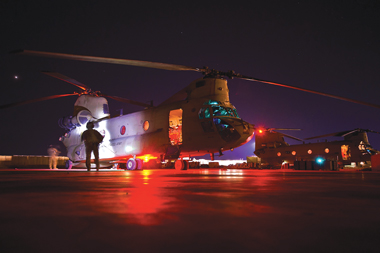 As Boeing marks the 50th anniversary of delivering the first CH-47 Chinook military helicopter, the company is nearing completion of a $130-million renovation of its production line near Philadelphia that will help it meet global demand for the latest model, the CH-47F.
"The Chinook has served as the backbone of US Army aviation since the Vietnam era, revolutionising how we move troops and supplies in combat, and save lives and deliver aid in times of need," said Colonel Bob Marion, US Army Cargo Helicopter programme manager. "The latest F-model has ushered in a new era of heavy-lift capability for the US Army. With continued technology insertions, I fully expect that 50 years from now there will be a centennial celebration for Chinooks still in service."
Boeing has delivered more than 1,200 Chinooks to 18 operators around the world since delivering the first to the US Army on August 16, 1962. More than 800 are in operation today, conducting combat, cargo transport and humanitarian relief missions.
The production line updates will enable Boeing to continue to affordably increase Chinook production rates. Boeing is scheduled to deliver nearly 60 Chinooks this year and has submitted a multi-year, firm fixed-price proposal to the Department of Defense to provide 155 CH-47Fs to the US Army with deliveries beginning in 2015