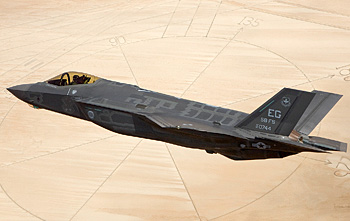 Lockheed Martin's operation in Pinellas Park officially opened a new 57,000-square-foot manufacturing facility to produce aircraft canopy components for the F-35 Lighting II fighter.
The new facility is an annex to Lockheed Martin's existing 1,97,000 square-foot building that has been producing structural components for more than 10 different types of aircraft since 1997. The operation began with 80 employees and has since grown to its current workforce of 250, with additional jobs expected as the F-35 programme moves towards peak production. The expanded facility can support production of up to 20 F-35 canopy units a month.
In remarks at the event, Harry Glenn, chief of staff for US Rep. Bill Young, chair of the House Appropriations Subcommittee on Defense, said, "The Lockheed Martin Pinellas facility has distinguished itself with its quality, safety and efficiency and has become a centre of excellence for the manufacturing of F-35 canopies."
Aircraft canopy components include the "windshield" of the aircraft – a clear plastic bubble – and the frame, ejection pyrotechnics and other structures that support it.