Army, CPMF, Police forces evince interest in NAL SlyBird MAV
By SP's Special Correspondent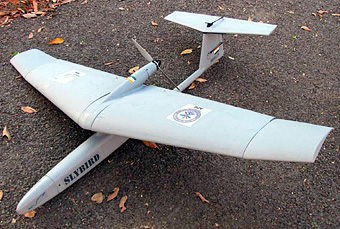 March 05, 2013: While the ADE Imperial Eagle gets set for customer trials, a corresponding development, the SlyBird MAV by the National Aerospace Laboratory (NAL) has already garnered a reputation for itself as a field ready platform for surveillance and reconnaissance. The SlyBird team has already conducted demonstrations of the platform for the Army and ITBP in high-altitude conditions in Leh, to the Punjab Police and to the BSF and CRPF.
NAL has also signed MoUs with private firms for possible joint development and production. The 2.6-kg SlyBird has an endurance of 60 minutes, a forward looking pan-tilt day/IR camera and a range of about 10 km. Like the Imperial Eagle, the SlyBird is hand launched with a soft landing capability. It is pertinent to note that NAL is also holding a national level MAV competition among academic institutions. Technologies garnered from these programmes are likely to feed into mainline projects for the Indian security forces.