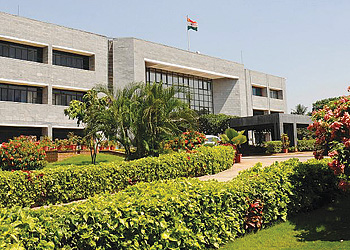 A 41-year-old woman created a scare after she breached layers of security to gain entry into the headquarters of the Indian Space Research Organisation in Bangalore using a fake identity before being arrested, ISRO sources said.
Presenting the fake ID, Buela M. Sam from Ahmedabad stayed at the ISRO Satellite Centre guest-house at Jeevanbheema Nagar in Bangalore. for two days from September 19. Two days later, she also gained entry into the high-security Anthariksh Bhavan, the ISRO headquarters, they said.
ISRO sources said she may not have swiped her card to enter as requried. In all probability, she may have just waved her card to the Central Industrial Security Force (CISF) personnel, who apparently allowed her in around 11 a.m. on September 21.
She roamed around in the building premises for four hours before some ISRO staff grew suspicious and reported the matter to the security, they said.
CISF personnel questioned her but her answers were totally inconsistent. Intelligence Bureau sleuths questioned her the next day but could not get consistent response from her.
Her fake card said she worked at "ISRO Mangalore", while the space agency has no unit there.
Inquiries revealed that she is from Ahmedabad, from where her husband, Alexander, was summoned and questioned. During interrogation, he claimed that his wife is "mentally ill" and the family was unaware that she had travelled to Bangalore, the sources said.
Key question as to how she gained entry using a fake card remains unanswered. City Police Commissioner Jyotiprakash Mirji said she was arrested after she attempted to enter the ISRO headquarters on the pretext of attending a conference.
CISF personnel at the gate grew suspicious when the woman enquired about the conference, which was not scheduled for the day. After a preliminary inquiry, she was handed over to police.