The MULTI-WAN CHANNEL BONDER – IE-5000 – delivers reliable, load-balanced Internet access and real-time video broadcasting in areas with cellular and/or satellite infrastructure only
AUSA Annual Meeting 2017, Washington D.C., October 9-11, Israel Pavilion, Hall B, Stand 2355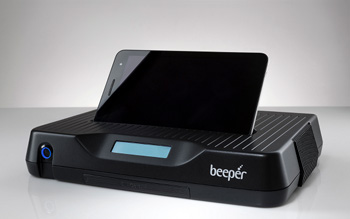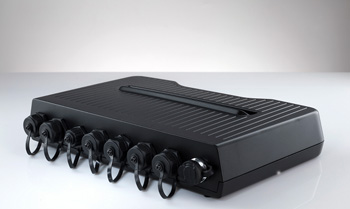 Beeper Communications – a leading provider of emergency communication and critical messaging services for major security, military and homeland defense organizations – presents its software-defined wide area network solution (SD WAN) for delivery of video from the field, at AUSA Annual Meeting 2017. The IE-5000 multi-WAN channel bonder delivers reliable, load-balanced Internet access in areas with cellular and/or satellite infrastructure only.
The IE-5000 communications unit – which enables video and data communications – allows forces in the field to connect to the network remotely and transmit real-time video, images or information to a control center in areas that have only cellular and/or satellite communications infrastructure. The system is portable and easily installed on vehicles in the field, enabling rapid deployment when needed. In addition, the IE-5000 is secure, allowing a very high level of encrypted communication.
This standalone network multi-channel bonding router aggregates up to four 3G/4G/LTE, SAT, LAN and/or WiFi links into a unified high-bandwidth connection. It enables WiFi (Hot Spot) coverage for ground forces or vehicles and cellular bonder backhaul. It also allows for WiFi coverage and meshing between ground forces, vehicles, balloons and cellular bonder backhaul from the operation commander vehicle to the command and control center. The system delivers real-time video transmissions and analytics from a remote site to the central station, via bonded cellular/SAT/LAN links.
According to Moshe Levinson, Senior Vice President, Head of the Business Unit Network Products & Public Alert Systems, "We developed this router in response to the need for a solution that will enable ad hoc and rapid deployment of Internet access. The router's features make it ideal for a wide range of applications and missions – including military, Special Forces, paramilitary, firefighting, Search & Rescue, and border patrol. Previous generations of the router are being successfully operated by our customers, and we believe that the new generation will also be a success."