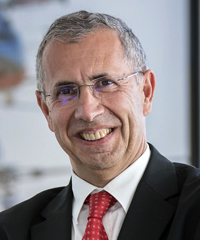 Alain Flourens
Alain Flourens, 61, currently Head of Engineering for Airbus Helicopters, has been appointed Head of Industry for Airbus Helicopters, following Christian Cornille's departure from Airbus. Alain will be replaced in his current position by Stefan Thomé, 47, currently Head of New Business Models & Services at Airbus Defence and Space. These management changes are effective on 1 April 2019.
"I would like to sincerely thank Christian Cornille for his outstanding contributions throughout his 30-year career within the Airbus family", said Bruno Even, Airbus Helicopters Chief Executive Officer. "The expertise of industrial topics that he developed in many management positions at Airbus, Aerolia, then Airbus Helicopters, has been essential to supporting the transformation of our industrial model and delivering new levels of quality and competitiveness. I wish him all the best in his professional and personal future."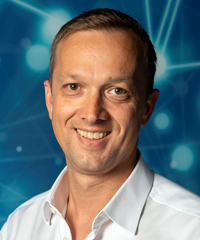 Stefan Thomé
Alain Flourens joined Airbus Helicopters in February 2017 from Airbus Commercial Aircraft, where he held several assignments including Head of the A380 Programme, Head of the Single Aisle Programme, and Executive Vice President, Head of the Airbus Centres of Excellence. Flourens began his professional career in 1982 at the French Ministry of Defence. He graduated from the Ecole Polytechnique in Paris in 1980 and obtained a degree in engineering from Toulouse ISAE Institute in 1982.
With almost two decades of experience in helicopter engineering, Stefan Thomé held multiple management positions at Airbus Helicopters prior to joining Airbus Defence & Space in 2018. From 2013 to 2018, he worked as Head of Vehicle Integration & Doors Engineering, leading and managing all associated activities across Airbus Helicopters, while contributing to the definition of the Division's research and innovation policy. Thomé has an aeronautical engineering degree from the University of Stuttgart.