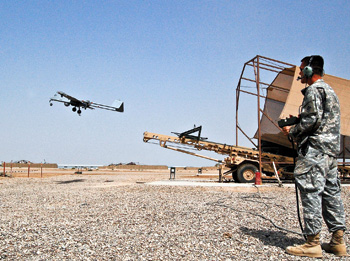 The Army Program Manager for Unmanned Aircraft Systems has awarded AAI a $358 million contract to furnish a fleet of 45 upgraded RQ-7B Shadow tactical unmanned aircraft systems that will be used by the Army and Marine Corps.
Under the contract, AAI will enhance the ground and support systems for the RQ-7B Shadow and will deliver 43 systems to the Army and two systems to the Marine Corps in late 2013.
Among the planned upgrades to the RQ-7B Shadow are extending its endurance from six to nine hours, extending its wing to carry external stores and payloads, providing an electronic fuel injection engine and integrating a tactical common data link for digital dissemination and encryption.
The upgrade also includes use of universal ground control stations and data terminals.