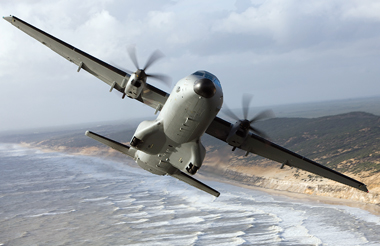 Airbus Military has signed a cooperation agreement with the Ministry of Economy and various Portuguese industrial companies in fulfilment of the commitments arising from the sale of a fleet of 12 C295 aircraft for the Portuguese Air Force.
These agreements, with a value of several hundred million euros, will boost the Portuguese aerospace industry and strengthen the commitment of Airbus Military to Portugal.
On August 1 an agreement was signed in Lisbon with the Portuguese Ministry of Defence and Ministry of Economy that specified the details of the cooperation framework with Portuguese industrial companies. The agreements confirm that the assembly and production of the central part of the fuselage of the C295 will remain with OGMA, and that technical publications and the development of an improved MITS will be subcontracted to EMPORDEF-TI.