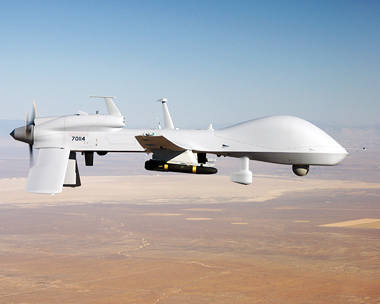 The Canadian military intends to spend $1 billion on armed drone aircraft. Senior Canadian defence leaders pitched the idea of spending up to $600 million for armed drones to take part in the Libyan war shortly before the conflict ended.
The Conservative government approved last month the issuing of a request to aerospace firms to provide details about the types of drones now available. Companies have until September 28 to provide the information.
In its request to the industry, the government pointed out the need for the unmanned aircraft to operate in the Arctic. The aircraft should also be able to carry precision-guided munitions, the government said.
"This capability will allow the (Canadian Forces) to fill critical deficiencies," industry officials were told in the request for information sent to them on July 23.
The Canadian Forces has used unarmed UAVs at various stages during the Afghan war. But it has been trying to purchase a new fleet of armed drones for years.