Induction of the Avro fleet into the IAF had begun in the early 1960s and having rendered over five decades of service, retirement of the fleet is certainly overdue
A statement in the last week of March this year by Air Chief Marshal B.S. Dhanoa, Chief of the Air Staff, Indian Air Force (IAF), that the contract negotiations for 56 Airbus C295 aircraft to replace the ageing fleet of Avro HS 748 are likely to commence shortly, helped elevate the sagging spirits of the tactical transport fleet of the IAF.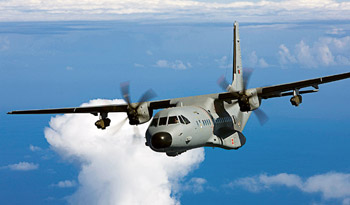 The strategic airlift capability of the IAF had been reinforced through the induction in September 2013, of the 10 C-17 Globemaster III from Boeing of the US. In the tactical airlift segment, the mainstay continues to be the 100-odd An-32 twin-turboprop medium tactical transport aircraft procured from the erstwhile Soviet Union. The fleet of An-32 aircraft whose induction had commenced in the mid-1980s, is ageing. However, with a midlife upgrade currently underway, the An-32 fleet is expected to be in service for another two decades or so. The tactical transport fleet had received a partial relief when in February 2011, six C-130J Super Hercules heavy tactical transport aircraft powered by four turboprop engines were inducted into the IAF. Action is in hand to induct another seven of such platforms which would include one C-130J lost in an accident. This should be of some solace to the transport fleet of the IAF.
Induction of the Avro HS 748 fleet into the IAF had begun in the early 1960s and having rendered more than five decades of service, retirement of the fleet is certainly overdue. To cover the gap thus created in the medium-lift category, in May 2013, the Ministry of Defence had issued a request for proposal for the supply of 56 twin-engine tactical transport aircraft with a payload capacity of around 10 tonnes. The original equipment manufacturers in the race for the tender valued at $2.5 billion were CASA/EADS, renamed Airbus Military (Spain), Alenia Aermacchi (Italy), Boeing and Lockheed Martin (United States), Antonov (Ukraine), Ilyushin (Russia) and Embraer (Brazil).
After a rigorous evaluation by the IAF, the Airbus C295 was declared as the preferred platform. A unique feature of this tender is that 40 of the 56 platforms would be manufactured in India with the involvement of the Indian aerospace industry in the private sector. This is the first time that in such a collaborative project, the Indian public sector aerospace major the Hindustan Aeronautics Limited has not been taken on board. Instead, Airbus has entered into partnership with the Hyderabad-based Tata Advanced Systems Limited and has established a joint venture to manufacture 40 C295 for the IAF as also produce the aircraft required by other services or agencies in the country.
After nearly four years of what has been an agonising wait for the IAF, the Airbus C295 project is finally moving forward.