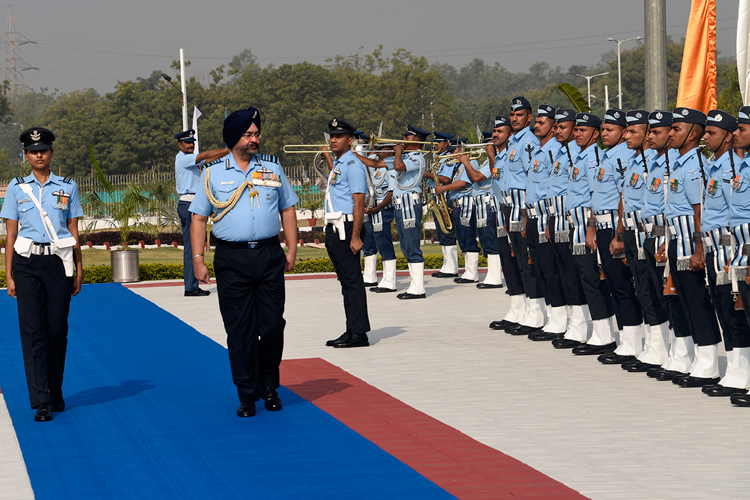 The Annual Commanders' Conference of South Western Air Command (SWAC) was inaugurated by Chief of the Air Staff Air Chief Marshal B.S. Dhanoa on November 17, 2017, at Gandhinagar. The Commanders of Stations located in Rajasthan, Gujarat and Maharasthra states attended the conference.
On arrival at HQ SWAC, Gandhinagar, Air Chief Marshal B.S. Dhanoa inspected an impressive Guard of Honour. In his inaugural address, the Chief of the Air Staff acknowledged the high degree of professionalism and hard work displayed by the Air Warriors of SWAC in achieving the assigned goals.He highlighted the need for maintaining full operational preparedness with optimal utilization of available resources. He emphasised the need for Air Warriors to keep abreast with the latest technologies and to focus on the associated challenges while the Indian Air Force marches ahead with major upgradation of capabilities and infrastructure. The Chief urged every Air Warrior to exhibit immaculate discipline and unwavering integrity.
The annual conference is a forum for the Station Commanders to exchange views on operations, maintenance and administrative matters requiring deliberation with Senior Officers at Command Headquarters. During the conference, the Chief of Air Staff recognised the efforts of various units for their noteworthy performance in different spheres, by awarding various trophies.