Dr. Samir V. Kamat, who is Director General, Naval Systems & Materials, at the DRDO will succeed Dr. G. Satheesh Reddy who has been named as Scientific Adviser to the Defence Minister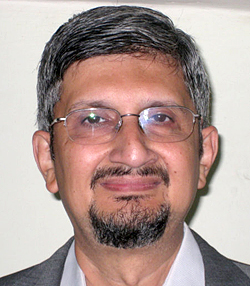 Dr. Samir V. Kamat Secretary, Department of Defence R&D and Chairman, DRDO
Distinguished scientist Dr. Samir V. Kamat, Director General Naval Systems & Materials (NS & M) has been appointed as Secretary, Department of Defence R&D and Chairman, Defence Research and Development Organisation (DRDO). He has been appointed to the post till he attains the age of 60 years or until further orders.
Dr. Kamat obtained B. Tech. (Hons) in Metallurgical Engineering from IIT Kharagpur in 1985 and PhD in Materials Science and Engineering from The Ohio State University, USA in 1988, specialising in the area of mechanical behaviour of materials. Dr. Kamat joined DRDO at DMRL, Hyderabad, as Scientist 'C' in 1989 and rose to the position of the Director of the lab on August 17, 2015.
Dr. Kamat will succeed G. Satheesh Reddy who has been named as Scientific Adviser to the Defence Minister.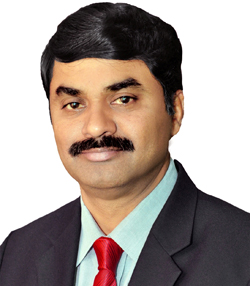 Dr. G. Satheesh Reddy
Dr G. Satheesh Reddy took over as Chairman, DRDO and Secretary Department of Defence R&D on August 27, 2018. He joined the Defence Research and Development Organisation (DRDO) in 1986 and under his leadership, advanced products and varieties of avionics systems have been produced and successfully flight-tested in strategic programmes of the country. Dr. Reddy graduated in electronics and communication engineering from Jawaharlal Nehru Technological University (JNTU), Anantapur, and received his masterís and doctorate from JNTU, Hyderabad.