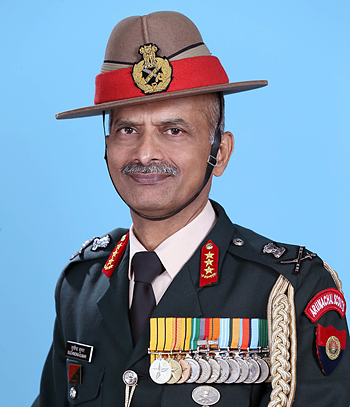 Lt General M.V. Suchindra Kumar assumed the appointment of VCOAS
Lieutenant General M.V. Suchindra Kumar has assumed the appointment of the Vice Chief of the Army Staff on March 1, 2023. The General officer has taken over the appointment from Lieutenant General B.S. Raju who has taken over the reins of Jaipur based Sapta Shakti Command today.
Prior to taking over as the Vice Chief of the Army Staff, Lieutenant General M.V. Suchindra Kumar was tenanting the appointment of Deputy Chief of Army Staff (Strategy) at Army HQ. He has experience in intelligence, operations, force structuring, operational logistics and tech infusion in his recent appointments.
An alumnus of Sainik School Bijapur and National Defence Academy, the General Officer was commissioned into 1 ASSAM REGIMENT in June 1985. He has commanded 59 Rashtriya Rifles Battalion (ASSAM), an Infantry Brigade and an Infantry Division on the Line of Control and the highly active White Knight Corps in Northern Command.
The General Officer has held various staff and instructional appointments to include an instructional tenure at Infantry School, Mhow, Senior Operations Officer in the United Nations Sector in Cambodia, Colonel (Policy) in Military Secretary Branch, Indian Army Training Team at Lesotho, Brigadier General Staff (Operations) of a Corps in the Eastern Theatre, Additional Director General Military Intelligence and Director General Military Intelligence at Army HQ.
The Officer has attended the Defence Services Staff College, Wellington, Higher Command Course, Mhow and the National Defence College, New Delhi. He has also attended courses on 'Cooperative Security in South Asia' in Sri Lanka and 'United Nations Senior Mission Leaders Course' in Egypt. His military papers have been published in a number of professional journals.