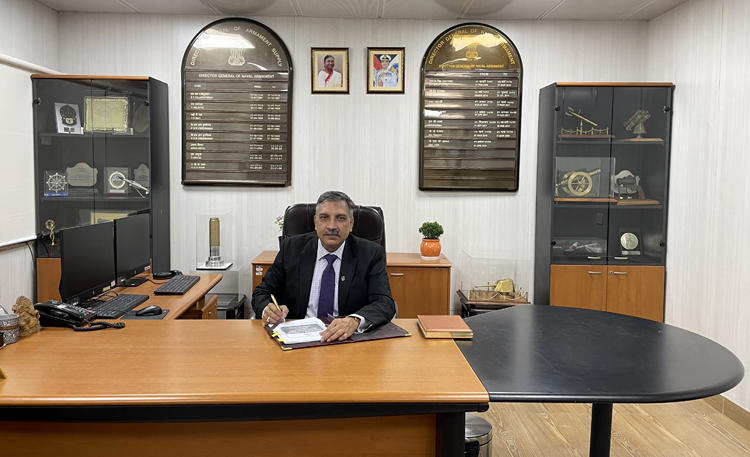 P. Upadhyay INAS takes over as Director General of Naval Armament
P. Upadhyay, INAS has taken over as Director General of Naval Armament (DGONA) at IHQ MoD (Navy) from KSC lyer, who superannuated on May 31, 2023. P. Upadhyay, belongs to 1987 batch of Indian Naval Armament Service. He joined Naval Armament Organization of Indian Navy on July 12, 1989. An Electrical Engineering Graduate from SGSITS Indore, he earned his Post Graduate degrees from Devi Ahilya University in Electrical Engineering with specialization in 'Digital Techniques and Instrumentation' in 1988 and in Mechanical Engineering from University of Pune with specialisation in 'Guided Missiles', in 1995. In a span of 34 years, he has held various important assignments at NAD (Visakhapatnam), NAD (Karanja), NAD (Trombay), NAD (Alwaye) and IHQ, MoD(N). He is an alumnus of Naval Defence College of NDC-53.
The officer specialises in Missile and Torpedo Maintenance besides having vast knowledge on disposal of ammunition.
He assumes the charge of Director General of Naval Armament on June 1, 2023.