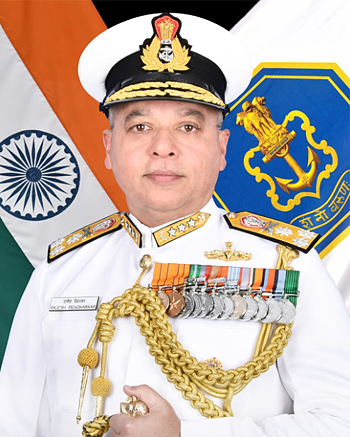 Vice Admiral Rajesh Pendharkar Flag Officer Commanding-in-Chief (FOC-in-C), Eastern Naval Command (ENC)
Vice Admiral Rajesh Pendharkar assumed charge as the Flag Officer Commanding-in-Chief (FOC-in-C), Eastern Naval Command (ENC) at an impressive Ceremonial Parade held at the Naval Base here today, August 1, 2023. Vice Adm Pendharkar inspected the Ceremonial Guard and reviewed platoons of naval and DSC personnel represented by various ships and establishments of the ENC. The ceremony was attended by all Flag Officers and Commanding Officers of ships, submarines and establishments.
Commissioned into the Indian Navy in Jan 1987, Vice Adm Pendharkar an alumnus of the National Defence Academy and graduate of the Defence Services Staff College, Wellington, Naval War College, Karanja, and Naval Command College, Newport, Rhode Island, USA. He holds a Masterís Degree in Defence and Strategic Studies.
An Anti-Submarine Warfare specialist, the Vice Admiral has held various Operational, Staff and Command Appointments in the course of his distinguished career spanning over 36 years. He has commanded three frontline ships including the Missile Corvette INS Kora, Stealth Frigate INS Shivalik and the Aircraft Carrier INS Viraat. His important staff appointments include as the Joint Directors in the Directorate of Staff Requirements and Directorate of Personnel, Principal Directors in the Directorate of Net-Centric Operations and the Directorate of Personnel.
On promotion to the rank of Rear Admiral, he was appointed as the Assistant Chief of Integrated Defence Staff at HQ IDS, New Delhi, and as the Chief Staff Officer (Operations) in Headquarters, Western Naval Command. Subsequently he held the appointment as the Flag Officer Commanding Maharashtra Naval Area followed by Flag Officer Sea Training. Prior assuming the command of ENC, the Flag officer was carrying out the duties of Director General Naval Operations at IHQMoD (Navy) and Deputy Chief of Integrated Defence Staff (Operations) at New Delhi.
The Flag Officer is a recipient of the Ati Vishisht Seva Medal and Vishisht Seva Medal for distinguished service.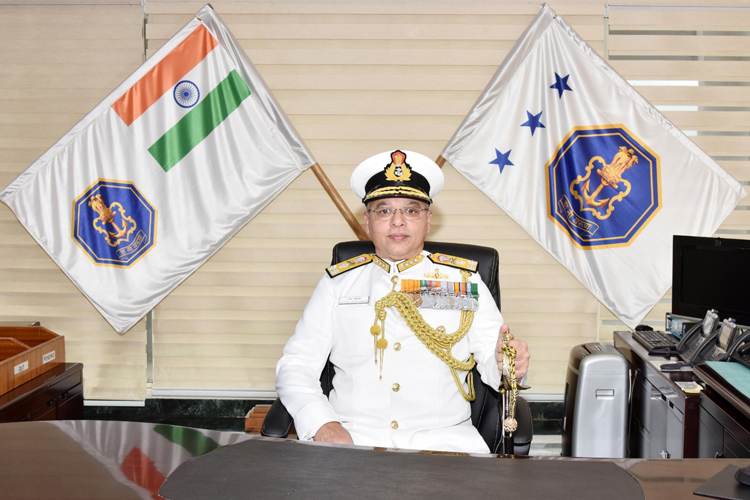 Vice Admiral Rajesh Pendharkar Flag Officer Commanding-in-Chief (FOC-in-C), ENC
Vice Admiral Rajesh Pendharkar assumes charge as Flag Officer Commanding-in-Chief (FOC-in-C), ENC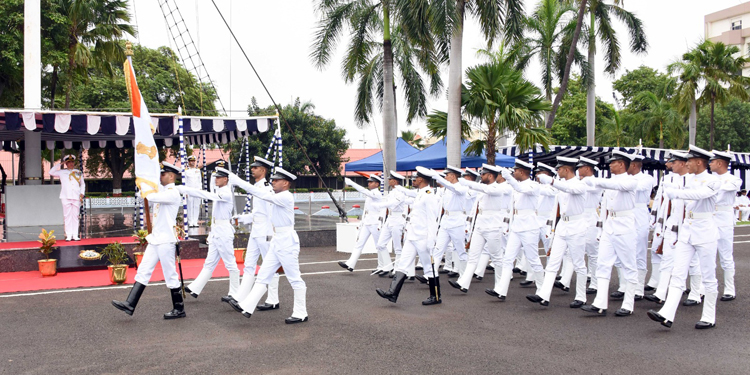 Guard marching past the saluting Dias paying mark of respect to Vice Admiral Rajesh Pendharkar Flag Officer Commanding-in-Chief (FOC-in-C), ENC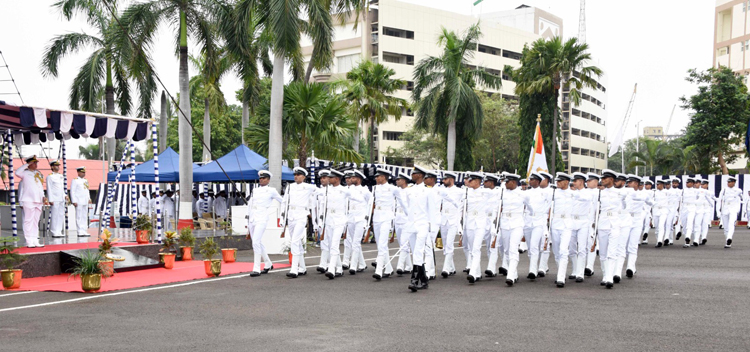 Platoon marching past the saluting Dias paying mark of respect to Vice Admiral Rajesh Pendharkar Flag Officer Commanding-in-Chief (FOC-in-C), ENC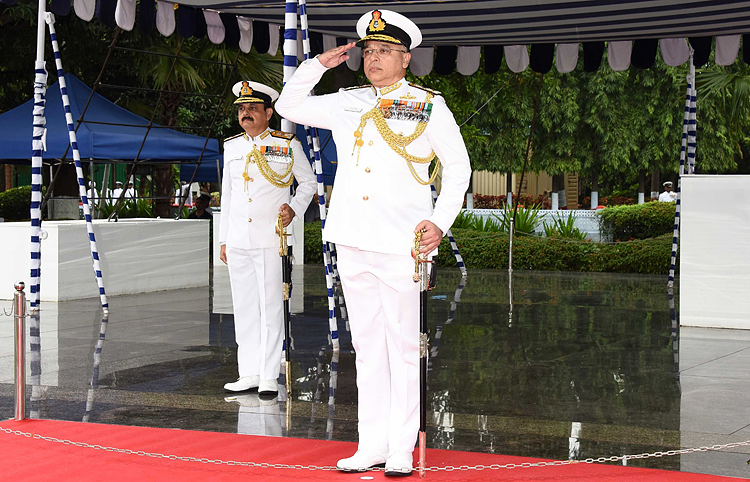 Vice Admiral Rajesh Pendharkar assumes the charge as Flag Officer Commanding-in-Chief (FOC-in-C), ENC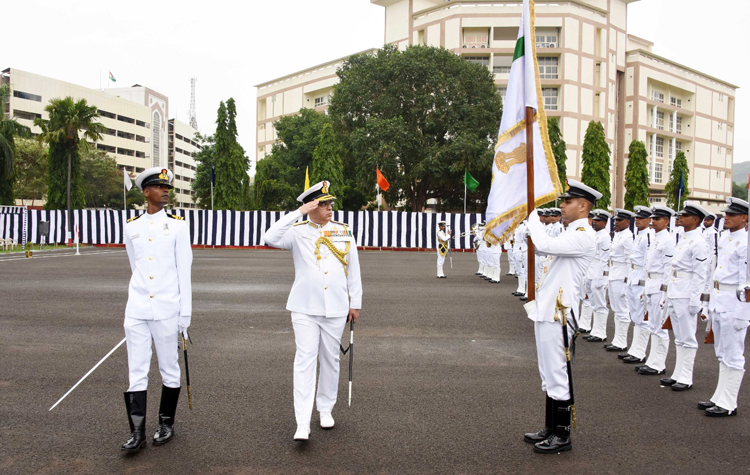 Vice Admiral Rajesh Pendharkar Flag Officer Commanding-in-Chief (FOC-in-C), ENC reviewing the Guard of Honour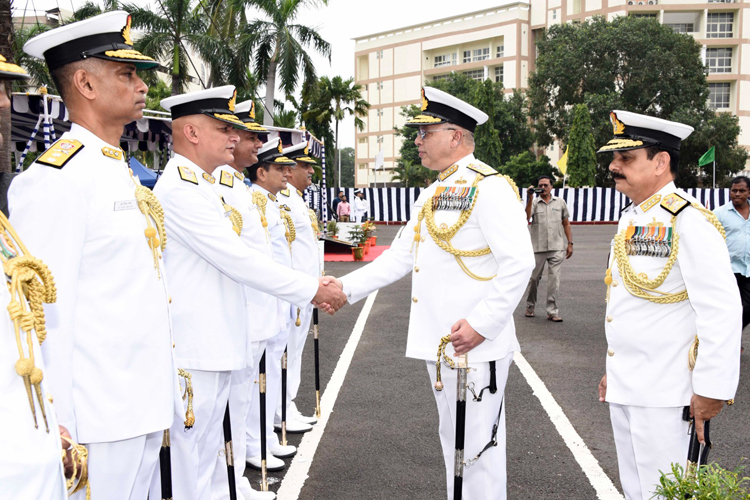 Vice Admiral Rajesh Pendharkar interacting with the Flag Officers of ENC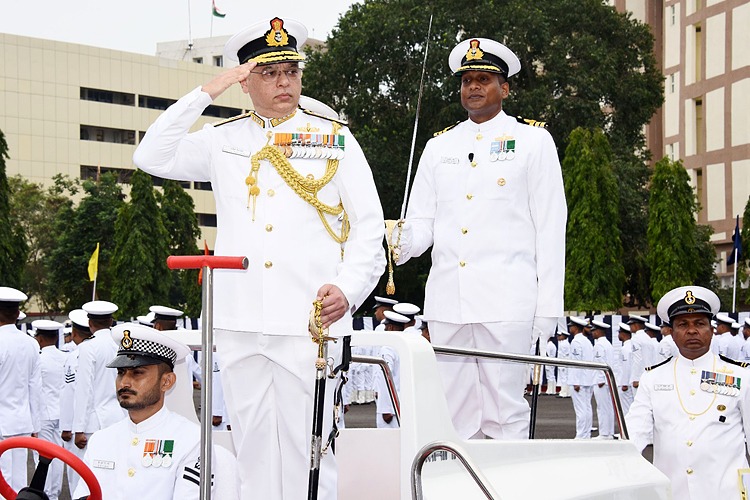 Vice Admiral Rajesh Pendharkar reviewing the Platoons on assuming the charge as Flag Officer Commanding-in-Chief (FOC-in-C), ENC