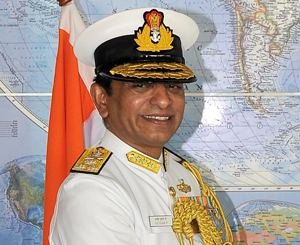 Vice Admiral Ajit Kumar P
takes over as FOC-in-C Western Naval Command
Vice Admiral Ajit Kumar P, PVSM, AVSM, VSM took over as the Flag Officer Commanding-in-Chief of the Western Naval Command on January 31, 2019 at Mumbai. He succeeds Vice Admiral Girish Luthra, PVSM, AVSM, VSM, ADC who retires upon superannuation, after an illustrious career spanning nearly four decades in the Indian Navy. At an impressive ceremonial parade at the Naval Air Station Shikra, the outgoing and incoming Cs-in-C were accorded a guard of honour after which they proceeded to the Headquarters of the Western Naval Command for a formal handing-taking over. On completion, Vice Admiral Luthra was "pulled out" in true Naval tradition.
An alumnus of Sainik School Kazhakootam and the National Defence Academy, Vice Admiral Ajit Kumar P was commissioned in the Indian Navy on 01 Jul 81. As a specialist in Missiles and Gunnery, the Flag Officer has served onboard frontline warships of the IN and abroad. Adm Ajit Kumar has the rare distinction of commanding six warships, including two foreign warships. These include guided missile corvette INS Kulish, guided missile frigate INS Talwar, guided missile destroyers INS Mumbai and INS Mysore. The officer has completed the Naval Higher Command Course and is also an alumnus of the prestigious Naval War College, Newport, USA. The Admiral has served extensively in the Western Naval Command in the initial specialist and Command appointments. He has also been the Chief Staff Officer (Operations) of the Western Naval Command.
Vice Admiral Ajit Kumar P has also been the Flag Officer Commanding of the Eastern Fleet, Commanding Officer of Gunnery and Missiles Training School - INS Dronacharya, served as Assistant Chief of Personnel (Human Resources Development) at IHQ MoD (Navy) and Chief of Staff of Southern Naval Command. Promoted to the Rank of Vice Admiral in Dec 13, he has been Commandant of the prestigious Indian Naval Academy at Ezhimala. His tenures also include extensive experience in higher joint defence management where he has served as Deputy Chief of Integrated Defence Staff (Operations) and Deputy Chief of Integrated Defence Staff (Policy Planning & Force Development), at the HQ IDS. He was the Vice Chief of Naval Staff at Naval Headquarters, New Delhi in his last appointment prior to assuming charge as the Flag Officer Commanding in Chief, Western Naval Command. In recognition of his service, he has been awarded the Vishisht Seva Medal in 2006, the Ati Vishisht Seva Medal in 2014 and Param Vishist Seva Medal in 2019 by the Hon'ble President of India.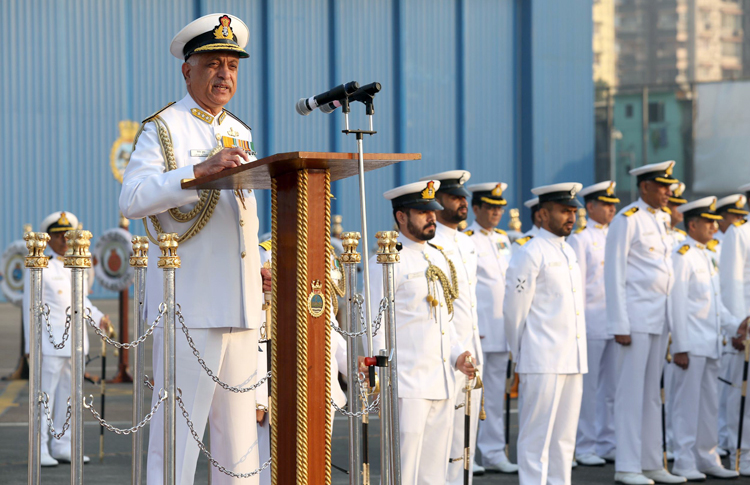 Vice Admiral Girish Luthra, the outgoing Commander-in-Chief addressing the men of Western Naval Command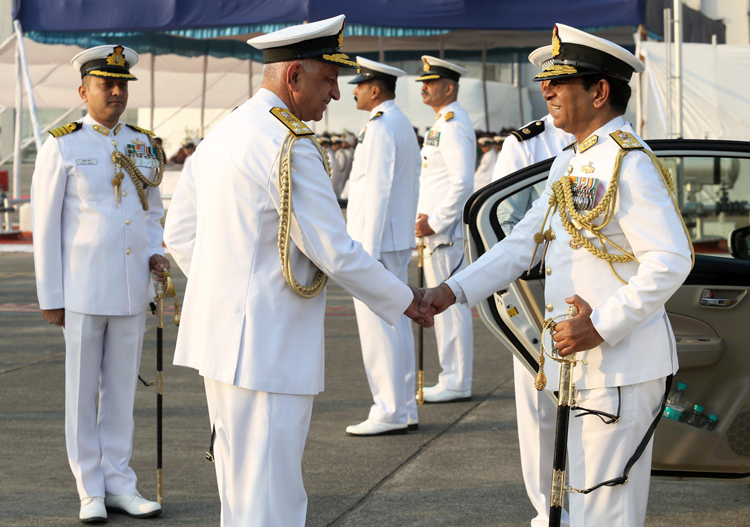 Vice Admiral Girish Luthra receiving VAdm Ajit Kumar P, the incoming Commader-in-Chief at the ceremonial parade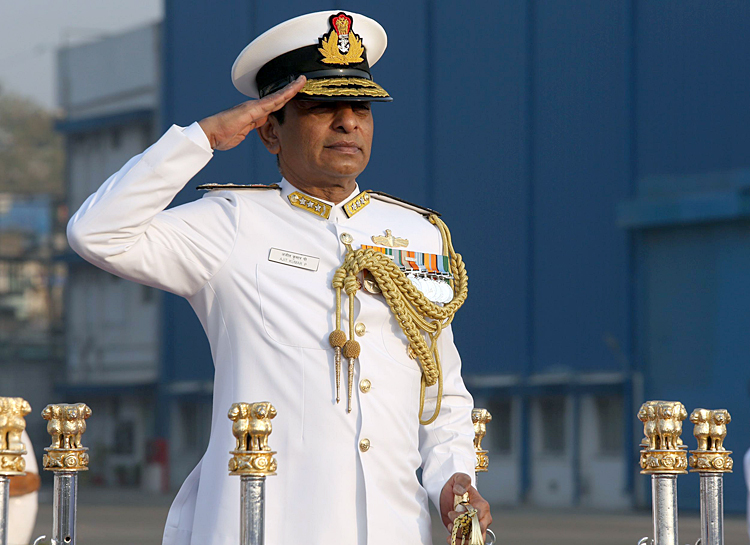 Vice Admiral Ajit Kumar P, the incoming Commander-in-Chief returning the salute of Parade Commander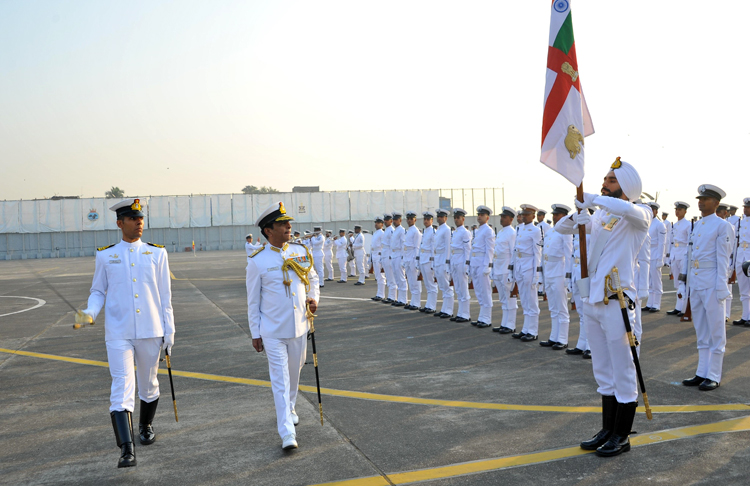 Vice Admiral Ajit Kumar P, the incoming Commander-in-Chief inspecting the guard of honour and platoons at the ceremonial parade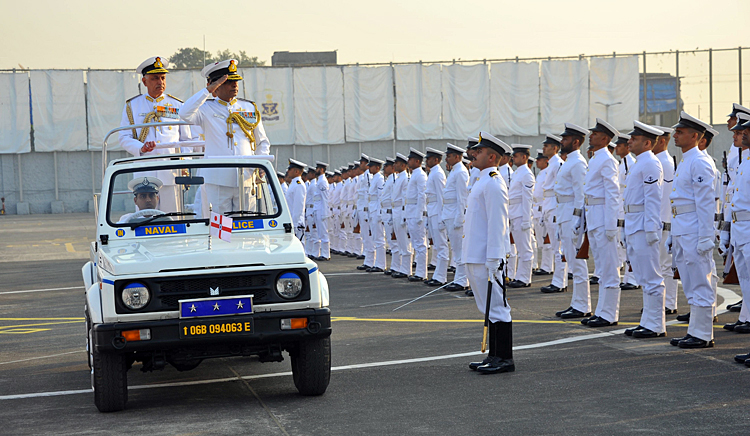 Vice Admiral Ajit Kumar P, the incoming Commander-in-Chief inspecting the guard of honour and platoons at the ceremonial parade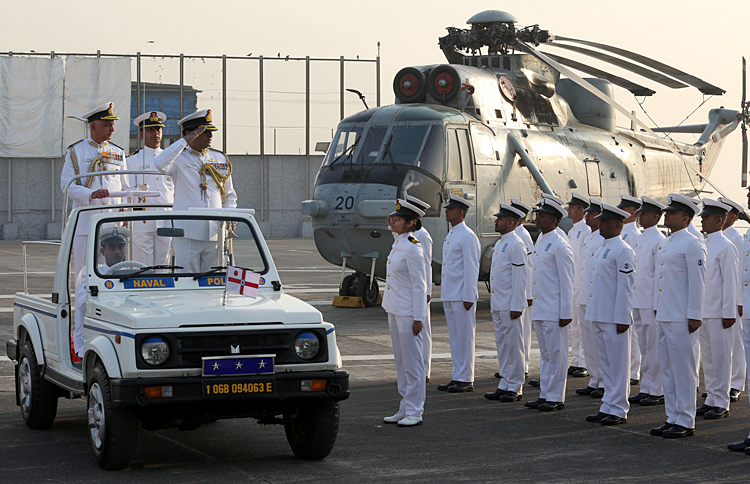 Vice Admiral Ajit Kumar P, the incoming Commander-in-Chief inspecting the guard of honour and platoons at the ceremonial parade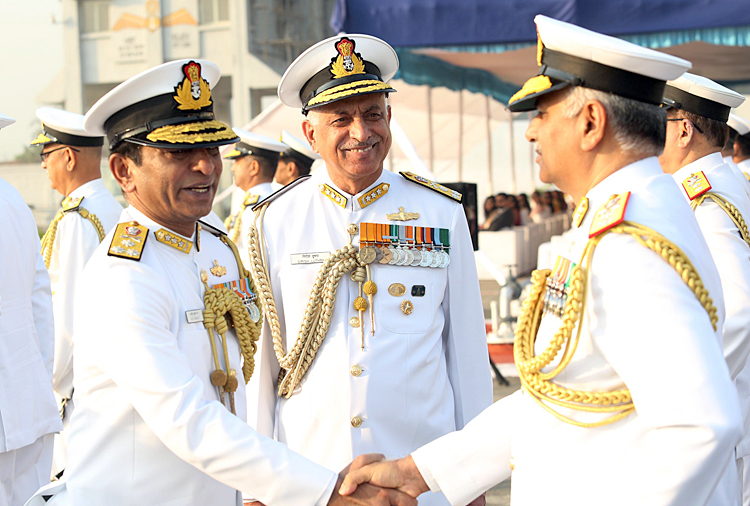 Vice Admiral Girish Luthra introducing the Flag Officers of Western Naval Command to Vice Admiral Ajit Kumar P, the incoming Commander-in-Chief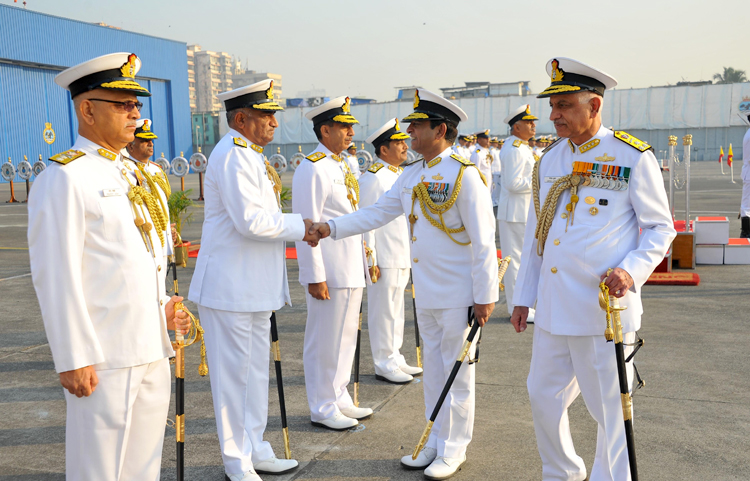 Vice Admiral Girish Luthra introducing the Flag Officers of Western Naval Command to Vice Admiral Ajit Kumar P, the incoming Commander-in-Chief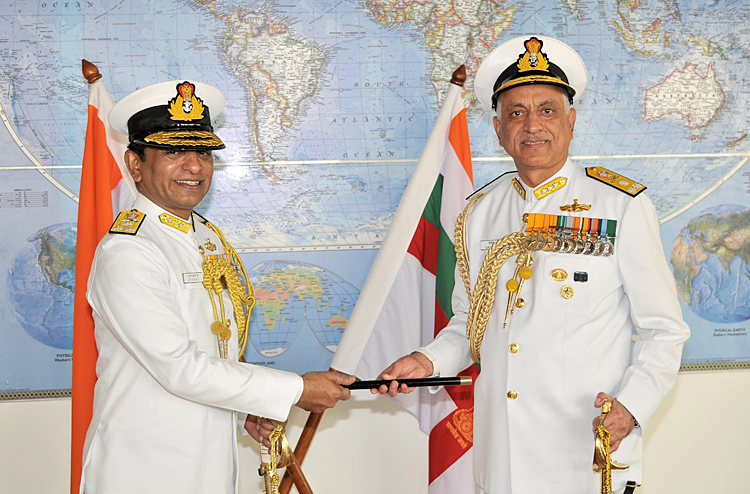 Vice Admiral Girish Luthra handing over the traditional baton to Vice Admiral Ajit Kumar P in the office of the Commander-in-Chief at Headquarters Western Naval Command