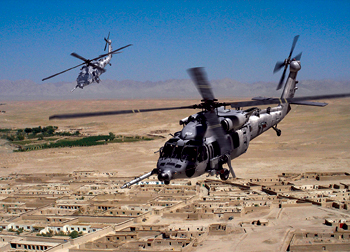 Sikorsky has inaugurated a new Systems Integration Lab (SIL) to begin testing key systems for the Combat Rescue Helicopter (CRH), the new aircraft being built for the United States Air Force (USAF).
The SIL encompasses 2,500 square feet located within the company's main manufacturing facility in Stratford, Connecticut. The SIL complex includes four laboratories for testing avionics, electrical power, electronic flight controls and integrated vehicle diagnostics. Each subsystem will be evaluated independently before progressing to a fully integrated aircraft-representative test configuration.
The integrated experience will closely resemble the actual aircraft and allow the pilot to fly simulated missions to evaluate qualitative performance, such as pilot workload, and have the actual 'look and feel' of the aircraft.
The USAF programme of record calls for 112 helicopters to replace the Air Force's aging HH-60G Pave Hawk helicopters, which perform critical combat search and rescue and personnel recovery operations for all US military services.