By 2025, Indian Navy will be faced with a major capability gap for Naval Utility Helicopters.
| | |
| --- | --- |
| | The Author is former Director General, Army Air Defence and was a member of Integrated Guided Missile Development Programme. |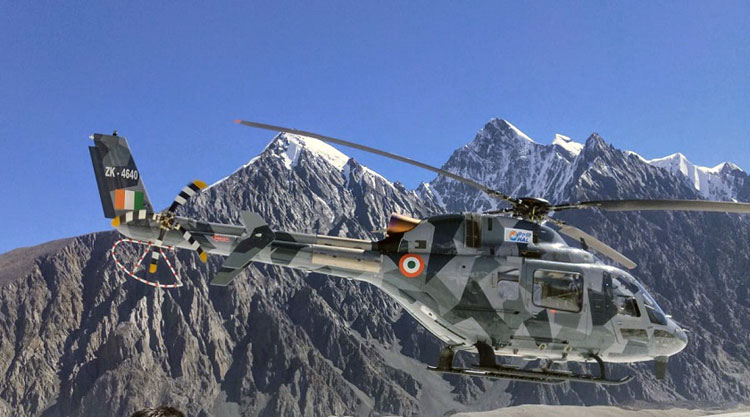 HAL's Indigenous LUH
Naval Utility Helicopters (NUH)
All Naval ships like destroyers, frigates, offshore patrol vessels carry one to two helicopters and an aircraft carrier can have up to 12 helicopters on board. An earlier report had concluded that the Navy has only 20% of the required fleet of NUHs and nothing has changed so far.
Period 2010-2012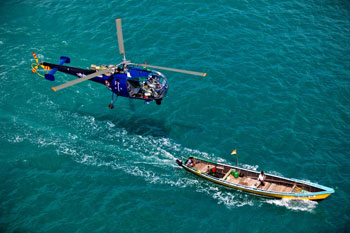 Chetak helicopter on a Mission
Indian Army Cheetah
The procurement of NUH has a long history of attempted acquisitions but with no results. The RFIs were issued in 2010 and 2011 followed by a RFP issued in 2012 for the successor to the current fleet of Cheetah and Chetak, which are also on the inventory of the Army and the Indian Air Force. The NUH was to have a maximum take-off weight of 4.5 tons, be able to perform communications and passenger flights. The requirement was for 56 helicopters with 28 spare engines and an option for another 28 helicopters and if invoked the total figure will go to 84 NUHs. The cost of 56 helicopters with engines and other accessories was about $900 million. The delivery was to start in 2016.
The 2012 RFP had been issued to all global majors at that time, like Eurocopter's AS565 MBe Panther, Agusta Westland's AW-109 LUH, US-based Bell and Kamov of Russia. By April 2013 only AgustaWestland and Eurocopter had responded to the RFP. Agusta Westland bid was cancelled as it had got banned under a different program. Due to a single vendor scenario there was no way this tender could be progressed. However the situation radically changed after the issue of a new RFP.
Period 2014
During 2014 the 2012 RFP was cancelled and a fresh one was issued with some changes with different terms as follows:-
Should have a maximum take-off weight of 4.5 tonnes.
Should be able to operate both on shore and ship's deck in all-weather, day and night conditions.
Should be able to operate communication, transportation and search and rescue flights.
Capable of being armed with 70mm rocket launchers, 12.7mm guns, lightweight torpedoes and depth charges for carrying out low intensity maritime operations.
The NUH should be based on a modern airframe design, proven fuel-efficient engines and fully-integrated state of art avionics.
Helicopters meant for Indian Coast Guard were required to have the capability of 'Disaster Relief and Search and Rescue' (SAR) duties including sensors for locating vessels and people requiring rescue in the sea.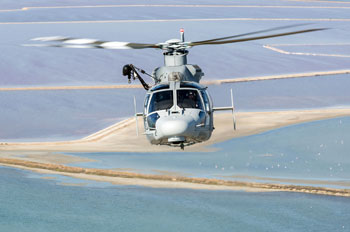 AS565 MBe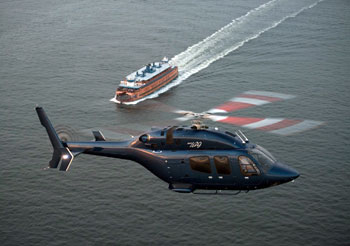 Bell 429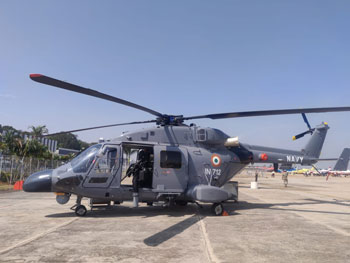 ALH Mk-III Coastal Security Helicopters from HAL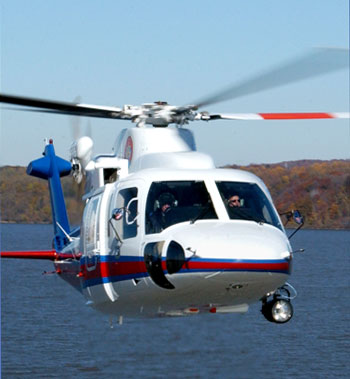 Sikorsky S-76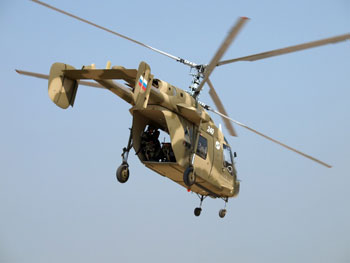 Ka-226T
Short listed helicopters
They were Airbus' AS565 Panther light naval helicopter and a version of AgustaWestland's AW109 LUH. Meanwhile during November 2013 HAL's indigenously designed Dhruv began shore-based naval utility and SAR service in Kochi. Dhruv did not meet the Navy's requirement for a ship based NUH due to stability issues, concerns about the ability to operate from ships and lack of naval features like folding rotors. HAL has been working on a naval version with some anti-submarine capability and has also developed an armed version of Dhruv named Rudra ALH-WSI (Weapon Systems Integrated) for the Indian Army. This was to inform the Navy that they can easily deliver a lightly armed NUH. However the Navy is still looking for a suitable NUH to relace their fleet of Chetak and Cheetah.
Current scenario
The Navy had inaugurated its first Dhruv unit, INAS 322, shore-based in Kochi, during November 2013 which besides conducting SAR operations will also be used for heliborne operations and armed patrol by day and night as Dhruv had been cleared for night time SAR as well. HAL's LUH is also in the run for NUH which is a new-generation rotorcraft being designed and developed by HAL for the Army and the Indian Air Force but could later on have a naval version although in its present form it does not meet the operational requirement for a ship based NUH.
Meanwhile during February 2019 an Expression of Interest (EoI) for a new NUH was issued for the procurement of 111 NUHs.
In 2014, the Defence Acquisition Council (DAC) directed the Indian Navy to withdraw the case and initiate a new proposal under 'Buy and Make (Indian)'. In 2015, the DAC again directed Navy to combine the requirement with the overall 'Consolidated Helicopter Acquisition Strategy.' The Strategic Partnership (SP) model was mooted in July 2015 for creating capacity in the Private Sector as an alternate to DPSUs/ PSUs in strategic sectors of defence manufacturing. Later, the DAC decided to progress the case under the SP model in August 2018.
Expression of Interest (EoI)
The Navy had pointed out over the years that despite knowing its requirements, HAL had not been able to provide it with a shipborne helicopter. By 2025 the Navy will be faced with a major capability gap for NUHs. ALH does not meet cost competitiveness and as per one estimate an ALH costs $16 million and an advanced fully equipped helicopter in ALH class is between$13-18 million. ALH is also not yet a fully proven seaworthy platform. Meanwhile during February 2019 an EoI for a new NUH was issued for the procurement of 111 NUHs. Potential candidates could include the Airbus Helicopters AS565, Bell 429 and the Sikorsky S-76. The EoI mentioned that 16 will be imported and the rest will be made in India. There can be another twist as the Ministry of Defence during May 2015 gave clearance for a joint venture between HAL and Russian Helicopters to licence-build 200 Ka-226T for the Army and the IAF butKa-226T has a naval version which can be modified to the Indian conditions.
To add to the delay in the tendering process of the NUH, COVID-19 struck and now all bets are off for any new acquisition as the Government has became financially stressed. Meanwhile the Government launched the Atmanirbhar Bharat movement in all aspects of procurement including for defence.
Lease Option
Meanwhile, the Navy in order to buy time has issued a RFI on April 23, 2021 for the lease of 24 NUH to foreign vendors for five years along with their ground equipment. This must be a first for the Armed Forces. As per the RFI the weight should be 5 tonnes and below and should be able to perform a range of activities including search and rescue from ships at sea, medical evacuation, communication duties to and from ships and low-intensity maritime operations by day and night. The helicopters should be twin-engine and piloted by two pilots with wheeled landing gear and blade fold capability. It is mandatory for helicopters operating over the sea to have twin engines for reasons of safety. The lease will include all maintenance support ashore, including training of air crew and maintenance crew during the term of the lease. The helicopters should be delivered within two years and the last date for replying to the RFI is June 18.