The Indian Army, to boost self reliance, has set up its own Army Design Bureau (ADB) for indigenous procurements and reduce import dependence
| | |
| --- | --- |
| | The Author is former Director General, Army Air Defence and was a member of Integrated Guided Missile Development Programme. |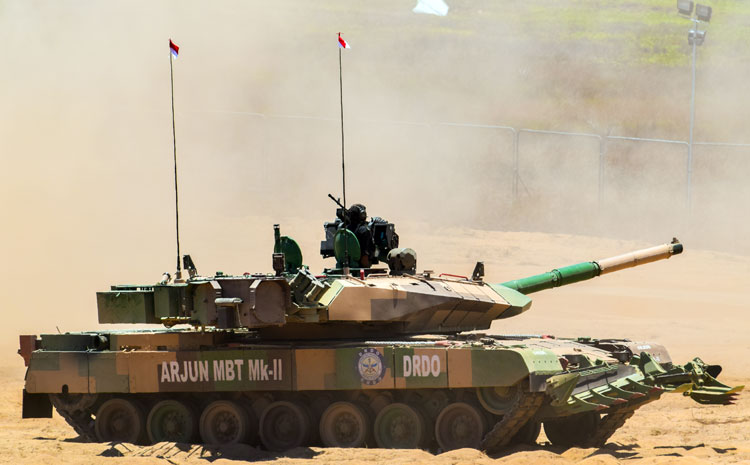 Arjun is a third generation main battle tank developed by India's Defence Research and Development Organisation (DRDO), for the Indian Army
Since independence India wanted to be self reliant for its defence needs. As a result Defence Research and Development Organisation was formed in 1958 by combining the then Technical Development Establishments of the Indian Army and the Directorate of Technical Development and Production of the Defence Science Organisation. It was planned that DRDO will develop platforms for the Defence Forces and the Defence Public Sector Undertakings (DPSUs) will manufacture them but this process did not move very smoothly thus forcing India to import a large percentage of its defence needs. Successive governments have been striving towards self reliance with mixed results. Currently we can boast of Arjun Tank, Advance Light Helicopter Dhruv, Tejas Fighter aircraft and many type of naval ships - all have been designed and manufactured indigenously. The present Government has been seamlessly streamlining the process of development and production by involving the private companies, both Indian and foreign; and Micro, Small and Medium Enterprises (MSMEs) along with the DRDO, DPSUs and the Academia.
The present Government has been seamlessly streamlining the process of development and production by involving the private companies, both Indian and foreign
Almost all the procedures, regulations, incentives and rationalising the defence development and acquisition eco system is applicable to all the Defence Forces with some specific requirement meant for each service.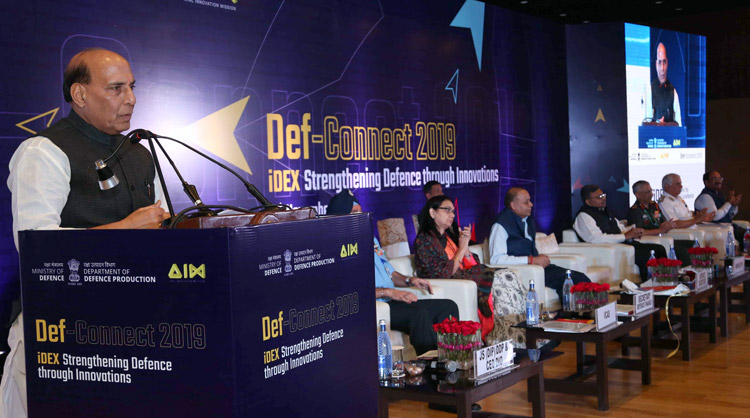 DEFENCE MINISTER RAJNATH SINGH SPEAKING AT THE 'DEF-CONNECT' UNDER THE AEGIS OF INNOVATIONS FOR DEFENCE EXCELLENCE (IDEX)
Army Design Bureau
The Indian Army to boost self reliance has set up its own Army Design Bureau (ADB) for indigenous procurements and reduce import dependence. ADB was established on August 31, 2016. The charter of ADB briefly is to act as a central repository of technical know-how; to collate operational requirements from the field formations and bring it forward for deliberations with all stake holders like DRDO, public and private defence industry and academia; to assist in formulation of General Staff Qualitative Requirements (GSQRs) and Statements of Cases; subsume Army Technology Board and Simulator Development Division in its organisation and adopt their charter; integrate and synergise the efforts of various Category 'A' establishments having domain specific centres of technological excellence and project long term research requirements. ADB will act as a single point contact with the development agencies. ADB is headed by a two star general and has dedicated staff to deal with field formations, DRDO, Industry and Academia on day to day basis.The ADB has been organised under two major verticals namely 'Simulator Innovation and Design (SID)' and 'Technology Resources Centre', each headed by a Brigadier.
Innovations for Defence Excellence (iDEX) was launched in April, 2018 with an aim to foster innovation and technology development in defence and aerospace
SID. SID is based at Secunderabad and aims to provide the technological expertise and advise in the related fields. SID has been established by re-designation and enhancing the charter of Simulator Development Division to work in the thrust areas of Simulators, Innovations and Design for the Indian Army. Briefly its role is to strive to be the Centre of Excellence for in–house design and development of simulators; provide technical advice on formulation of QRs for simulators, innovations and design of future weapon systems and equipment; assist in conduct of trials and evaluation; update and upgrade to sustain existing projects/systems; Interact with all stake holder and agencies involved in similar activities, and suggest way forward to users, R&D/production agencies, academia and industry.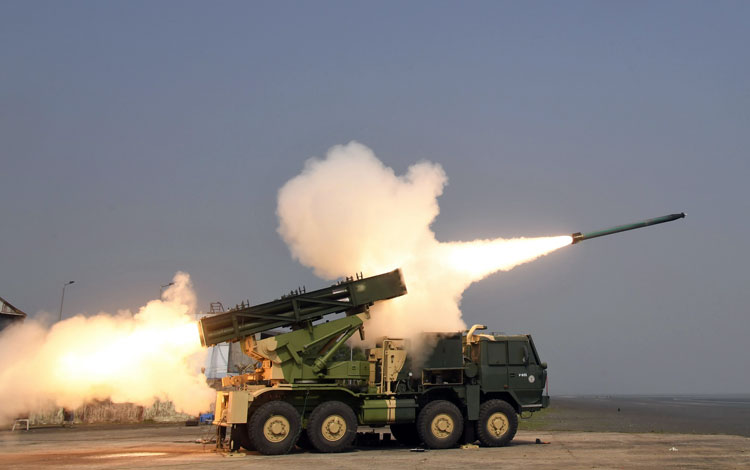 ENHANCED PINAKA ROCKET, DEVELOPED BY DRDO, SUCCESSFULLY FLIGHT-TESTED FROM INTEGRATED TEST RANGE, CHANDIPUR
Technology Resources Centre. The Technology Resource Centre is based in Delhi in the IHQ of MoD (Army) complex. It is headed by a Brigadier and will be responsible for interaction with the Industry and DRDO for identifying equipment for use in the Army, initiating their procurement for capability enhancement and developing future technologies towards capability development of the Army.This also involves the formulation of GSQRs and Statements of Case in respect of Indian Army. It is a single point contact with the DRDO to assist in identifying various projects for the DRDO. It also interacts with the industry and academia to map out their Indigenous capability. The industry includes OFB, DPSUs and private industry. Also conducts outreach programmes for academia and industry to acquaint them with the equipment. Their charter is also to share innovations made by the Army with other agencies.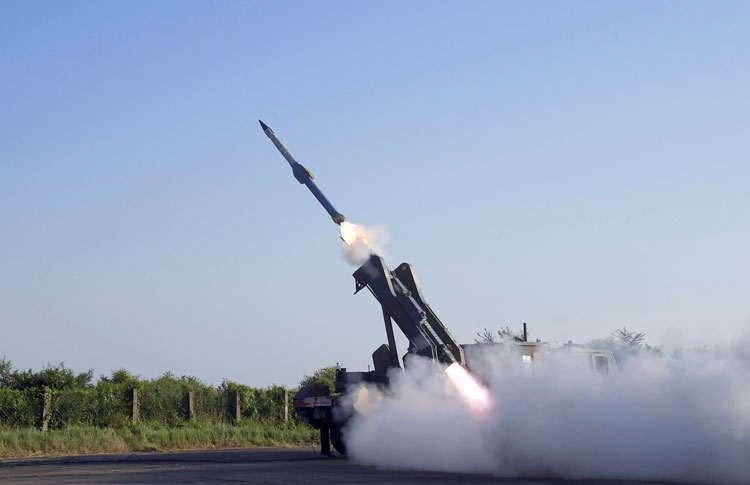 THE QUICK REACTION SURFACE TO AIR MISSILE (QRSAM) SYSTEM DEVELOPED BY DRDO SUCCESSFULLY FLIGHT-TESTED
Problem Definition Statements (PDS)
The ADB has been collating problems areas within the equipment holdings which cannot be resolved locally and also additional requirements to leverage the safety and efficiency of the troops handling the weapons and equipment. They term it as 'Problem Definition Statements' (PDS) and there are periodic meetings to project the problems to DRDO, private and public industry and academia. As per the Compendium PDS 2020, there were 150 PDS' projected so far with viable solutions received for 136; 33PDS' were merged due to commonality of technology thus leaving 117. Out of these 32 are being resolved via Make II/ TDF-ATB/iDEX route. 40 have been undertaken as production of systems/sub systems by DRDO, DOI etc. Currently there are 46 PDS' for which solution is sought. Unfortunately COVID-19 has placed quite a dampener on the progress. The list is too long to be included here but some examples are enumerated below to illustrate the type of work being progressed:-
Armoured fighting vehicle protection and counter measure system for T-90 tank.
1200-1500 hp modular engine for tank T-90 S/SK.
Third generation missile for 125mm gun barrels of T-90 and T-72 tank-currently they have Invar of Russian Origin.
Short range UAV of about 200km range.
Robotics surveillance platform for Rashtriya Rifles.
Multi applicable smart sensor based impact and blast resistant protective shield for individual protection system
Programmable, pre-fragmented, proximity ammunition (3P) ammunition for 40 mm-L70 gun.
Indigenous manufacture of fuzes for all variants of Pinaka rockets.
The ADB has issued 46 Problem Definition Statements – which is like a mini RFP, to appropriate agencies to progress the projects
The ADB has issued 46 Problem Definition Statements – which is like a mini RFP, to appropriate agencies to progress the projects. Some examples are:-
Identification of Friend or Foe (IFF) System for Armoured Fighting Vehicles Scope being addressed as an iDEX challenge.
Body Armour based on multiple responses received, the Problem Statement is being successfully pursued as an acquisition scheme for Individual Protection System under Make II.
Situational Awareness Solutions received were analysed and the case is being funded for development as an Army Technology Board Project.
Foliage Penetration Radar Technical Integration with Night Vision/Surveillance Devices Problem Statement is being pursued and included as New Problem Statement Number 8.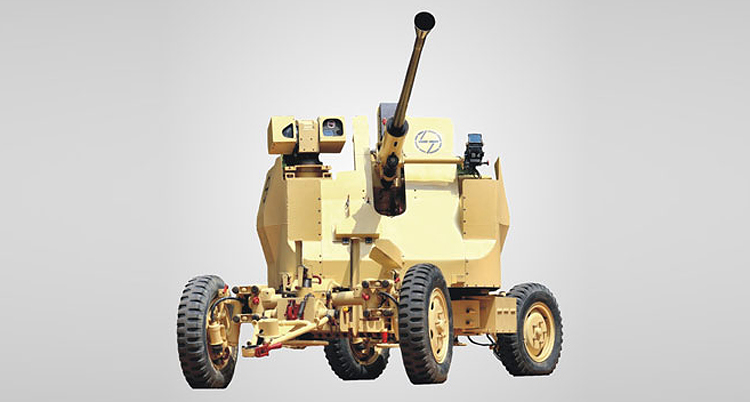 L-70 ANTI-AIRCRAFT GUN UPGRADE DONE BY INDIAN COMPANIES
Clarification of Certain Terms
Make Procedure has following two sub-categories:
Make-I: Projects under 'Make-I' sub-category will involve Government funding of 90%, released in a phased manner.
Make-II. Projects under 'Make-II' category will involve prototype development of equipment/ system/ platform or their upgrades or their sub-systems/ sub-assembly/assemblies/ components, primarily for import substitution/innovative solutions, for which no Government funding will be provided. During February 2018, Government had notified a simplified procedure with many industry friendly provisions.
Innovations for Defence Excellence (iDEX). iDEX framework was launched in April, 2018 with an aim to achieve self-reliance and to foster innovation and technology development in defence and aerospace by engaging industries including MSMEs, Start-ups, individual innovators, R&D institutes and academia and providing grants where required.
Technology Development Fund. Technology Development Fund (TDF) has been established to promote self-reliance in Defence Technology as a part of the 'Make in India' initiative. It is a programme of MoD (Ministry of Defence) executed by DRDO.
The ADB has synergised the complete chain of defining the requirement to development to production with dedicated full time staff pursuing and interacting with all stake holders on a daily basis. There is a great chance of success of Atmanirbhar Programme as the Government is providing full support and injecting new energy into it.