In India, developments in space affairs are occurring periodically at fast pace including more and more private sector involvement
| | |
| --- | --- |
| | The Author is Former Director General of Information Systems and A Special Forces Veteran, Indian Army |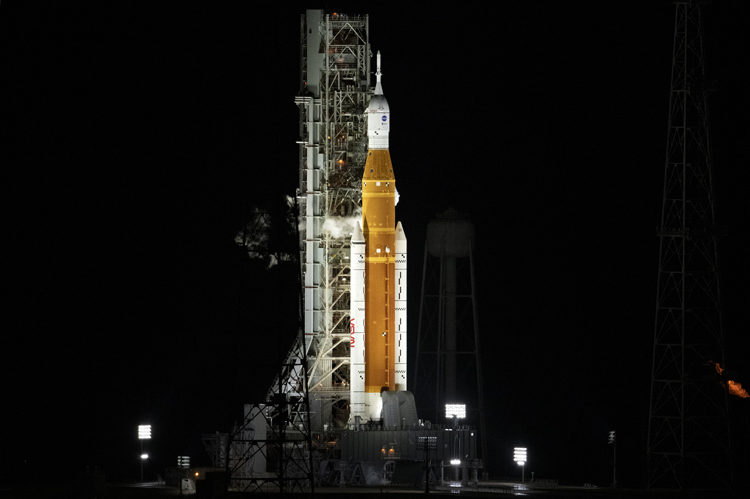 Artemis I will be the first in a series of increasingly complex missions to build a long-term human presence at the Moon.
NASA had to call off its second attempt to launch its groundbreaking Artemis 1 moon rocket on September 3, 2022, after failing to stem a fuel leak discovered during tanking. Technical issues had kept the spacecraft on the launch pad. A second calling off of Artemis 1 is somewhat unusual for NASA in recent times and rather disappointing since NASA wanted to showcase the progress it has made in returning humans to the lunar surface for the first time since the Apollo 17 mission of 1972. The next widow for NASA to launch Artemis 1 is likely in early October.
An important development in space affairs is the Russian decision to cease cooperation with NASA and quit the International Space Station (ISS) after 2024. This was more than expected as fallout of Russia-US estrangement because of the Ukraine Conflict. Decades of Russia-US space partnership had led to many discoveries, scientific research and collaboration, together with the ISS. Now China will be the gainer with the expanding Russia-China space cooperation. Both nations had already announced plans in June 2021 to jointly develop a research base on the Moon; the joint International Lunar Research Station (ILRS).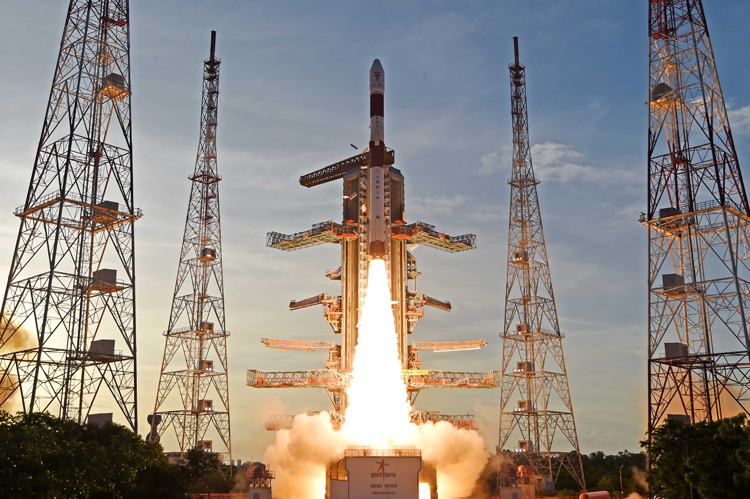 PSLV-C53
For the first time, Polar Satellite Launch Vehicles (PSLVs) are to be built, not by ISRO, but through public-private partnership
In India, developments in space affairs are occurring periodically at fast pace. This includes more and more private sector involvement, as also public-private partnership as part of NewSpace India Limited (NSIL). For the first time in history, Polar Satellite Launch Vehicles (PSLVs) are to be built, not by the Indian Space Research Organisation (ISRO), but through public-private partnership between Hindustan Aeronautics Limited (HAL) and Larsen & Toubro (L&T). According to news reports of September 5, 2022, the HAL-L&T consortium has won a 860 crore deal from NSIL to build five end-to-end PSLV rockets after having emerged winner among three bidders.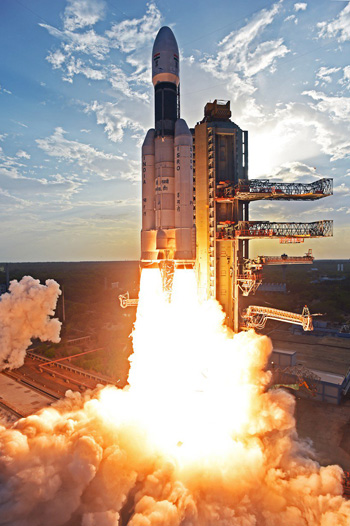 GSLV MK-III Lift Off
The NSIL is a central public sector enterprise under the Department of Space (DoS) and commercial arm of ISRO. In June 2022, the Union Cabinet had approved the transfer of 10 in-orbit communication satellites from Government of India to NSIL. The government had also approved increasing the authorised share capital of NSIL from 1,000 crore to 7,500 crore. In 2020-21, NSIL achieved a revenue from operations of 432.67 crore and a profit after tax of 121.84 crore. The space sector reforms mandated NSIL to undertake end-to-end commercial space activities and function as a full-fledged satellite operator.
According to an official of NSIL, "We have now signed the service level agreement with the industry for production. May be in less than two years, we (the 52:48 HAL-L&T consortium) will be able to deliver the first rocket from the industry consortium, fully built by the industry, with appropriate hand-holding from ISRO." About 80 per cent of mechanical systems and 60 per cent of electronic systems of PSLV, the third generation launch vehicle of India, at present come from the industry. However, the remaining percentages in both the areas are highly complex. The HAL-L&T consortium will now be responsible for producing, assembling and integrating the launcher by making use of the existing ISRO facilities under GOCO (Government Owned, Contractor Operated) model. The NSIL reportedly also has plans to build an end-to-end GSLV MK-III rocket from Indian industry partners.
The space sector reforms mandated NSIL to undertake end-to-end commercial space activities and function as a full-fledged satellite operator
Recently, ISRO successful tested the Inflatable Aerodynamic Decelerator (IAD), which aerodynamically slows down an item descending through the atmosphere. The IAD was kept in a sounding rocket that was launched from Thumba Equatorial Rocket Launching Station (TERLS).The IAD was inflated and plummeted into the atmosphere with the payload portion of the sounding rocket after the rocket carried it to a height of 84 km. Throughout the test, the IAD consistently applied aerodynamic drag to lower the payload's velocity while maintaining the expected trajectory.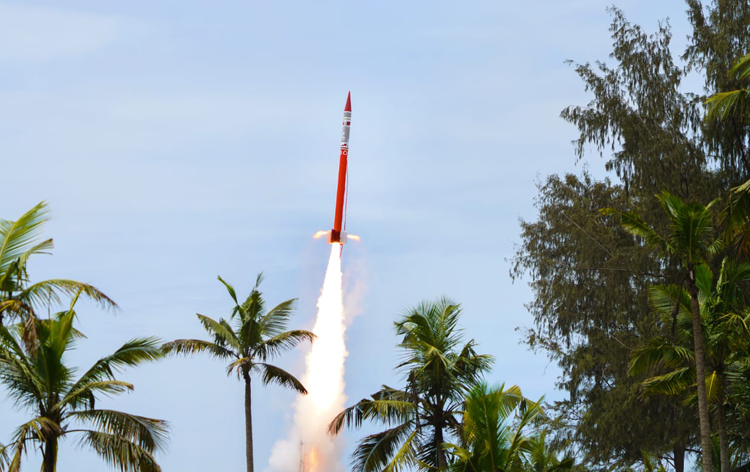 ISRO successfully demonstrates new technology with Inflatable Aerodynamic Decelerator (IAD).
Above is the first time an IAD was created exclusively for spent stage recovery. ISRO claimed that all the mission's objectives were effectively demonstrated. The primary goal of this mission, according to ISRO, was to demonstrate IAD technology for use in spent stage recovery and planetary entry. The Kevlar fabric used to construct the IAD has a polychloroprene coating. IAD can be packed inside the RH300's nosecone's modest 15-liter volume since it is constructed of fabric.
The IAD mission was a test bed for new elements developed in the Vikram Sarabhai Space Centre & LPSC, which included the following:
Inflatable Aerodynamic Decelerator & Inflation system;
Micro Video Imaging System; Software Defined Radio Telemetry-Dual Transmitter (SDRT-DTx);
Acoustics Processing Unit with mini-IMAS (Indigenous MEMS Acoustic Sensors);
new software for wind compensation for TERLS;
modified nosecone separation system;
modified FLSC separation system for RH300Improved 1s delay detonator for spin rocket separation, and;
thermally conducting and electrically insulating potting compound.
The IAD will be used to drop payloads on Mars or Venus in the future.
News reports of September 4, 2022, state that Skyroot Aerospace, a Hyderabad-based start-up has raised an incredible sum of 403 crore ($51 million) – largest funding in the Indian space-tech sector. Skyroot is only four year old and has successfully built and tested India's first privately developed cryogenic, hypergolic-liquid, and solid fuel-based Vikram series rocket engines. These rockets are uniquely built with an all-carbon-fibre structure, which can launch up to 800 kg of payloads to Low Earth Orbit (LEO). The name 'Vikram' is after Dr Vikram Sarabhai, founder of India's space programme.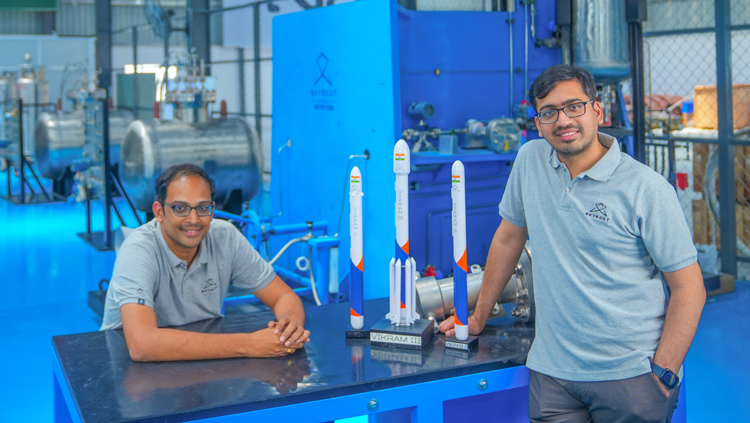 Skyroot founders Pawan Kumar Chandana (right) & Naga Bharath Daka (left).
Pawan Kumar Chandana, Co-Founder and CEO of Skyroot says, "This round (of funding) puts us on a trajectory of hyper-growth by funding all of our initial developmental launches, and enables building infrastructure to meet high launch cadence required by our satellite customers." The added fund will help expand the world space engineering team which currently has close to 200 employees experienced in the rocket industry. Skyroot has a memorandum of understanding (MoU) with the ISRO for sharing facilities and expertise.
ISRO will design and build new reusable rockets for the global markets in order to cut the cost of launching satellites
The New Space India Limited is doing a wonderful job and ISRO is on a roll. Speaking at Bengaluru on September 6, 2022, S. Somanath, ISRO Chairman and Secretary in Department of Space (DoS), said that ISRO will design and build new reusable rockets for the global markets in order to cut the cost of launching satellites and that the reusable rocket will be a combination of the current technologies and assistance from the industry, start-ups and the NSIL. ISRO's upcoming missions will be game changers for the nation. These include the three most important space missions scheduled in 2023 -Gaganyaan, Aditya L1 and Chandrayaan-3.