A shipment containing "several kilogrammes" of Uranium was seized at UK's Heathrow Airport, the package originated in Pakistan before landing at Heathrow's Terminal Four
| | |
| --- | --- |
| | The Author is Former Director General of Information Systems and A Special Forces Veteran, Indian Army |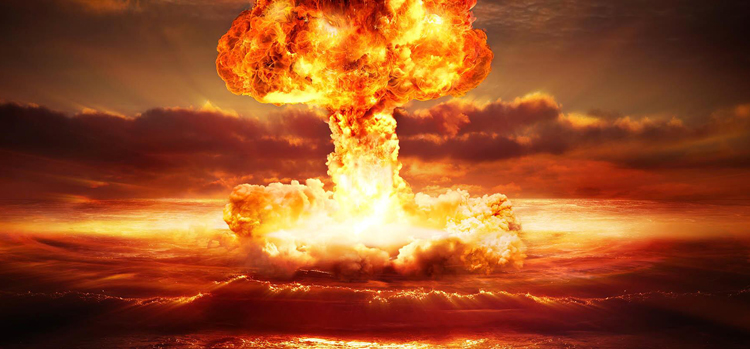 Uranium smuggling, however small, can result in a radiological bomb
Pakistan was removed from the 'Grey List' of the Financial Action Task Force (FATF) in October 2022 after four years. It was firstplaced on the list in 2008, removed in 2009 and added again in 2018; Pakistan remained under increased monitoring from 2012 to 2015. It is no secret that even institutions like the United Nations are greatly influenced by geopolitical games of the US-led West. Hence, it was no surprise that the FATF gave the green chit to Pakistan last year despite indications that the teams of the FATF visiting Pakistan could not unambiguously decipher how terrorism was being funded in that country given the circuitous routes being used, chain of front organisations plus organisations in the West financially support terrorism in Pakistan under various pretexts.
If terrorism was not America's tool for power play, they would not have handed over Afghanistan to the Taliban, pioneered raising of the Mujahedeen, Al Qaeda, Islamic State and Jabhat al-Nusra. The CIA would not be hand in glove with Pakistan's ISI and Ashley J. Tellis of Carnegie Endowment would not say "India being continuously subjected to terror actually suits many… India is a sponge that absorbs global terror" without mentioning that the "suits many" includes the US.
A BBC disclosure had revealed that Saudi Arabia having invested in Pakistani nuclear weapons projects could obtain atomic bombs at will from that country
On January 11, 2023 the 'Daily Mail Online' (website of the Daily Mail of the UK) reported that a shipment containing "several kilogrammes" of Uranium was seized at UK's Heathrow Airport; the Uranium package found in the cargo section of Heathrow was addressed to an Iranian-linked firm in the UK. According to the British tabloid newspaper, The Sun, the Uranium containing package originated in Pakistan before landing at Heathrow's Terminal Four aboard an Oman Air passenger flight from Muscat.
London's Metropolitan Police told media, "We can confirm officers from the Met's Counter Terrorism Command were contacted by Border Force colleagues at Heathrow after a very small amount of contaminated material was identified after routine screening within a package incoming to the UK on December 29, 2022." The British emphasis is the Uranium in question is low grade which cannot be used to manufacture a thermo-nuclear weapon.
Commander Richard Smith said, "I want to reassure the public that the amount of contaminated material was extremely small (sic) and has been assessed by experts as posing no threat to the public. Although our investigation remains ongoing, from our inquiries so far, it does not appear to be linked to any direct threat. However, we will continue to follow up on all available lines of enquiry to ensure this is definitely the case."
US maintains that Pakistan's mentor China has an 'advanced' chemical warfare (CW) programme under cover of research and development
Who is Smith fooling? Why would Terroristan (read Pakistan) ship weapon grade Uranium to manufacture a thermonuclear weapon; why not a ready-made tactical nuke? After all a BBC disclosure in 2013 had revealed that Saudi Arabia having invested in Pakistani nuclear weapons projects could obtain atomic bombs at will from that country. Smith assuring that the Uranium poses no direct threat to the public is truly laughable. Apparently this fellow has no idea how Uranium, however small, can be used to make a radiological bomb and what damage it can cause. Alternatively, he may have been directed by his 'masters' to play down the incident because the Uranium originated from Pakistan.
The UK-Britain love affair starting with the formation of Pakistan has been mentioned in these columns earlier on many occasions. Besides, it is well known that Britain has always done America's bidding, which is also scripted by US historian William Blum. Not surprising British authors like Anatol Lieven and William Dalrymple kept recommending in 2011 that America should woo Pakistan to exit Afghanistan honourably. The slimy William Dalrymple wrote that the hostility between India and Pakistan lies at the heart of the war in Afghanistan –ignoring the facts who started the war in Afghanistan, why and with what effect?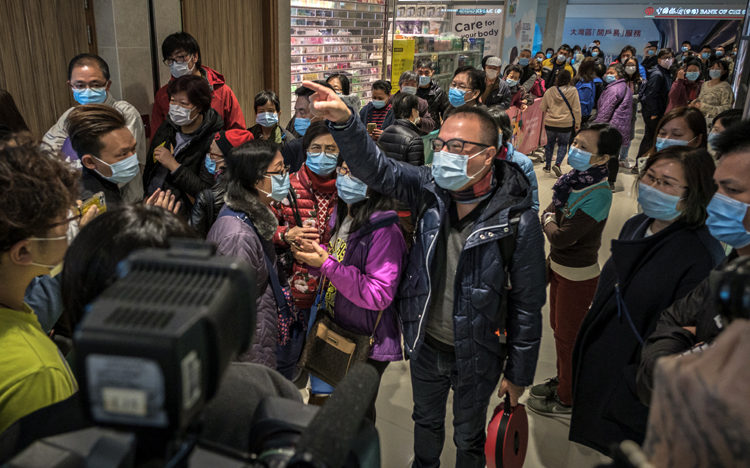 China has signed a covert deal with Pakistan military's DESTO, to collaborate research in emerging infectious diseases
Britain has been lifting artillery ammunition from Pakistan, packaging it in the UK and supplying it to Ukraine. But the Pakistan Ordnance Factory (POF) markings on the ammunition give away the origin. At the same time, it is possible that the ultimate destination of the Uranium was France considering the spate of cartoons in 'Charlie Hebdo' ridiculing Iran's Supreme Leader Ayatollah Ali Khamenei; irrespective of the fact that Pakistan is seeking good relations with Iran. The shipment could even be for use in Britain to do down the government in power or to divert attention from the economic and energy woes?
It is not just nuclear-radiological proliferation-cum-terrorism that Pakistan has been indulging in. During the Kargil conflict, RPG detachments of Pakistani army were equipped with gas masks and some of the RPG rockets had chemical loads, as seen from the chemical burns on the bodies of some of our casualties. Pakistan's mentor China declared in 1997 dismantling of her 'offensive' chemical warfare (CW) programme but the US maintains China has an 'advanced' CW programme under cover of research and development.
With the Talibanisation of Pakistan on the cards, the safety of Pakistan's NBC assets should concern the world
In July 2020, media reports emerged that China's infamous Wuhan Institute of Virology had signed a covert deal with Pakistan military's Defense Science and Technology Organisation (DESTO), to collaborate research in "emerging infectious diseases"; a potential bio-warfare research project. The funding is being done by China and there is "no limit" on the types of research the Pakistani researchers want to undertake.
Given the history of Pakistan and the fact that a shipment from Pakistan containing "several kilogrammes" of Uranium was seized in UK at a time when Pakistan is devastated by floods, how much of the money and donations pouring into Pakistan will reach the flood victims, how much will be diverted to generate terrorism and how much will be used by politicians and the military hierarchy to acquire new properties at home and abroad, will remain a big question.
Finally, with the Talibanisation of Pakistan on the cards, the safety of Pakistan's NBC assets should concern the world. The West has been talking about the possibility of an India-Pakistan war going nuclear but the US should remember Hillary Clinton's quip when she made a public statement in Pakistan saying, "You can't keep snakes in your backyard and expect them only to bite your neighbors. You know, eventually those snakes are going to turn on whoever has them in the backyard."