An update on China's military influence, Arms Deals, Geopolitical Alliances, and Controversies in South Asia
| | |
| --- | --- |
| | The Author is Former Director General of Information Systems and A Special Forces Veteran, Indian Army |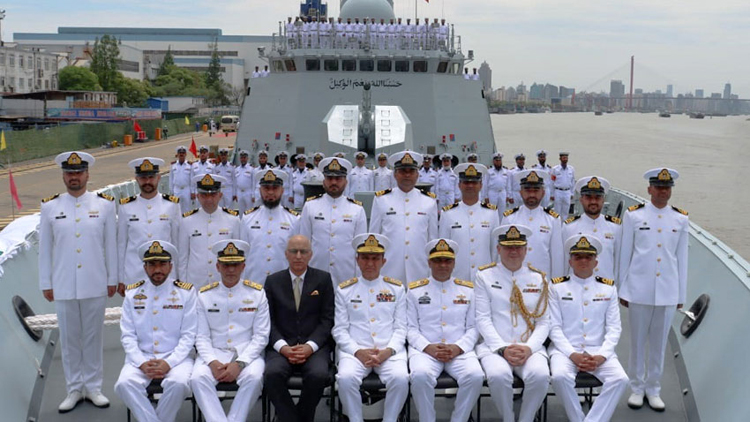 Two new frigates namely PNS Tipu Sultan and Shahjahan were commissioned in Pakistan Navy at a ceremony held at Hudong Zhonghua Shipyard Shanghai, China
While Nepal's Prime Minister Pushpa Kamal Dahal alias Prachanda recently came on a four day state visit to India, there is news that the Nepali Army has begun the procurement process of acquiring weapons from a Chinese company that has been accused of providing inferior arms to South Asian and African nations. This is reported by e-Pardafas, Nepal's online magazine that covers inside news on crime, security, diplomacy, corruption, justice and administration.
Nepali Army's procurement of weapons from China's NORINCO without competitive bidding raises concerns about the quality and motives behind the deal
The report says that the Nepali Army has been procuring arms from China's North Industries Corporation (NORINCO) without conducting any competitive bidding. It further says that the Nepali army has made the decision to purchase around $6 billion worth of weapons. The procedure has begun to procure 26 Armoured Personnel Carriers (APCs), 72 tactical vehicles and ammunition from China in accordance with a deal inked when Sher Bahadur Deuba was the Prime Minister of Nepal.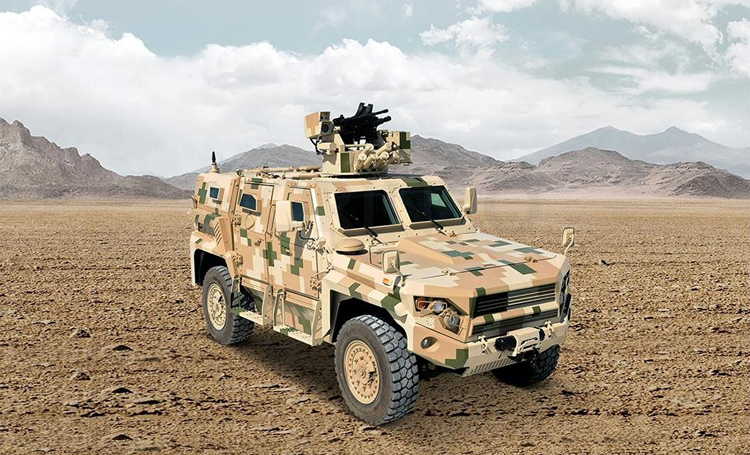 Nepali Army has been procuring arms from China's North Industries Corporation (NORINCO) without conducting any competitive bidding
Nepal's Defence Minister Purna Bahadur Khadka has denied any involvement in the decision-making process on social media. The APCs being supplied by China's NORINCO are known for their poor performance and procuring them without going through any competitive bids raises a stink. Moreover, Khadka may deny any involvement in the decision making process since the deal was signed under the previous government, but it is unthinkable that the Prachanda government is not aware of what is going on. Prachanda himself is Beijing's blue-eyed boy whom China has been giving the red carpettreatment during his visits to Beijing even when he was not the prime minister.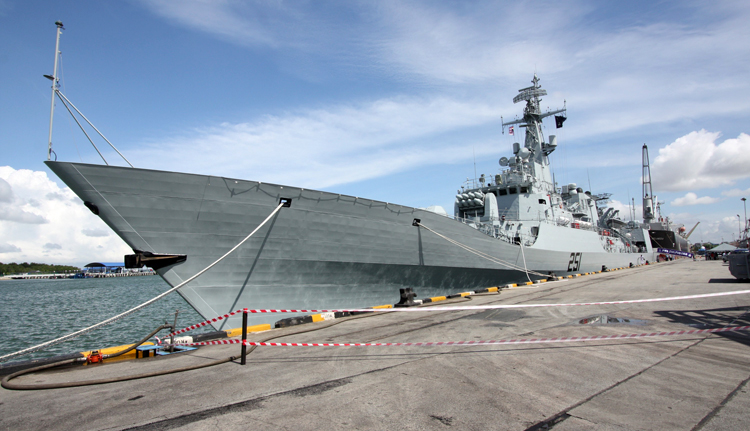 The F-22P Zulfiquar-class Chinese Frigates are giving nightmares to Pakistani Navy
e-Pardafas has cited unnamed military sources to say that the Nepali Army will purchase armoured personnel carriers (APCs) from China after being lured by the "significant commission" being provided by the Chinese government. It is well known that defence deals around the world involve bribes and underhand commissions. But the Nepali army would do what the government orders them to do. But obviously the Prachanda administration would get its own pound of flesh or rather the lion's share of the booty.
The deepening economic and military relationship between China and Pakistan, including the delivery of frigates, fighter jets, and upcoming submarines, showcases their joint efforts
China is known to sell inferior weapons and equipment to countries through bribes. Earlier, the Nepal Airlines Corporation had suffered serious financial losses because of issues with the passenger planes it bought from China. The F-22P frigate, which Pakistan's Navy purchased from China, have also caused issues of performance and maintenance. Similarly, Bangladesh realised that the tank engines it had purchased from China in the years 2012-2013 were of substandard quality, according to e-Pardafas.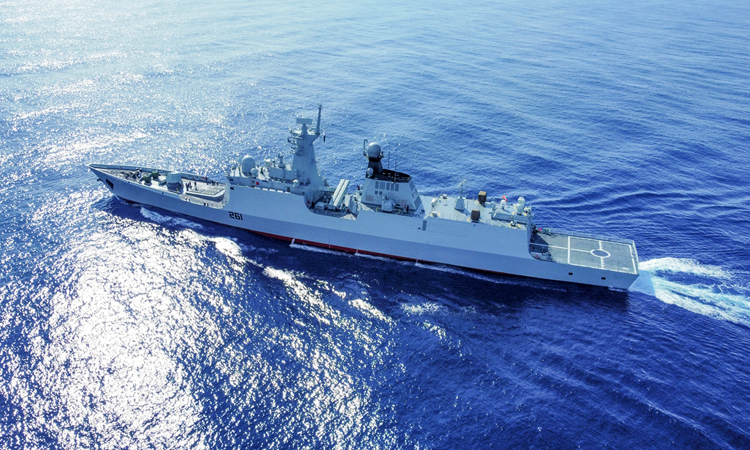 PNS TUGHRIL, A Type 054A frigate that will be used to safeguard the sea of the China-Pakistan Economic Corridor (CPEC)
On the Pakistan front, China has delivered two frigates to Pakistan's navy, completing a four-warship deal inked in 2018. According to China's Global Times, the vessels, Type 054A frigates, will be used to safeguard the sea of the China-Pakistan Economic Corridor (CPEC). CPEC is an ambitious infrastructure project that links Xinjiang in west China to Pakistan aimed at offering an alternative transportation route in the future for goods including gas. Part of the network is Pakistan's Gwadar port, located on a key waterway in the Arabian Sea.
Economic and military ties between the two neighbours, China and Pakistan, have deepened against a shifting geopolitical backdrop, evident from Pakistan's increasing military procurement from China and joint military exercises to safeguard assets and trade routes. For China, Pakistan and its access to the Arabian Sea is key in the event of a maritime blockade in the Strait of Malacca. China delivered the first batch of six J-10 fighter jets to Pakistan in March 2022. Eight Hangor class submarines that Pakistan ordered from China are expected to be delivered before 2028.
Past instances of inferior arms supplied by China to countries like Nepal, Pakistan, and Bangladesh raise questions about the quality and reliability of the equipment
China's Defence Minister told Pakistan's Navy Chief Admiral Muhammad Amjad Khan Niazi recently that their militaries, including their navies, should "expand into new fields of cooperation" to bolster their capability in safeguarding regional security. He said, "The prospects for cooperation between the two sides, in my opinion, are getting stronger and stronger. Maintaining the peace and stability of South Asia fits with both countries' actual interests."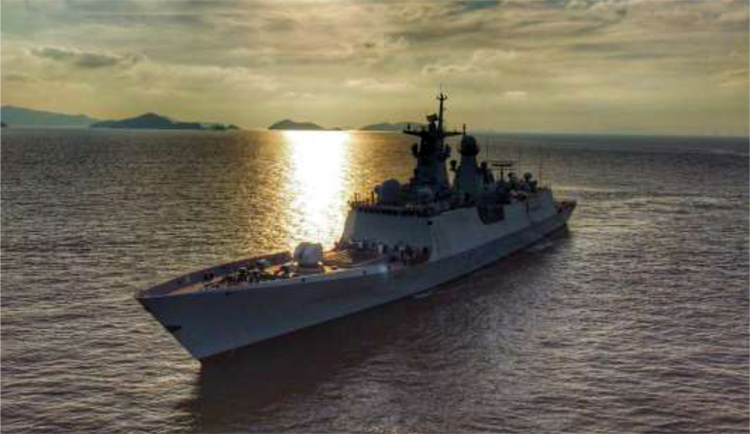 Pakistan Navy Ship TAIMUR Second Type 054 A/P frigate of Pakistan Navy
Beijing continues to mollycoddle Pakistan and support Pakistan's proxy war on India. China has objected to India's proposal to blacklist Pakistan-based Jaish-e-Mohammed (JeM) terrorist Abdul Rauf Azhar at the UN, under UN Security council's 1267 sanctions list. Rauf is a Pakistani Deobandi fundamentalist Islamist militant commander of JeM who was involved in hijacking of Indian Airline Flight IC-814 in December 1999 with support of Pakistan's ISI and Taliban to secure release of terrorists from Indian prisons, the 2001 terrorist attack on India's Parliament and the 26/11 Mumbai terrorist attacks in 2008. Abdul Rauf Azhar is one of the most wanted terrorist in India. On December 2, 2010, the US designated Rauf as a terrorist.