Seabed warfare emerges as a hybrid form of conflict with regional and global implications, necessitating defence upgrades
| | |
| --- | --- |
| | The Author is Former Director General of Information Systems and A Special Forces Veteran, Indian Army |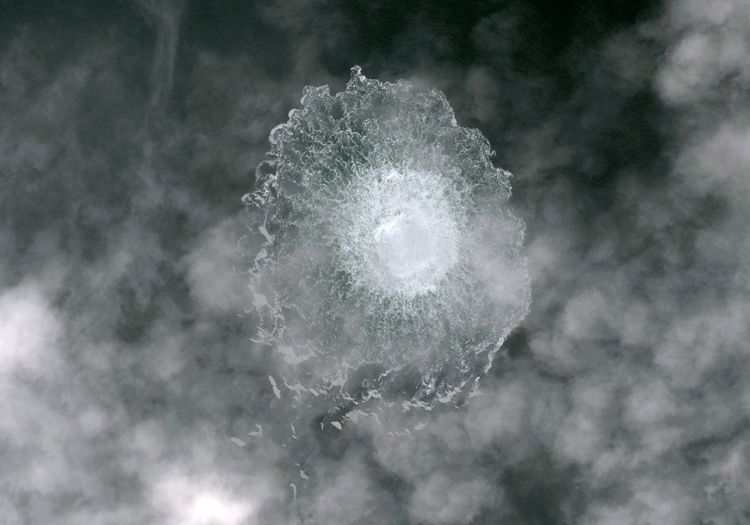 NORD STREAM II PIPELINE EXPLOSION IS BEING VIEWED AS SABOTAGE
In February 2023, Pulitzer Prize winning investigative journalist Seymour Hersh had detailed the undersea sabotage of the three out of four Russian Nord Stream pipelines in August 2022 on instructions from the White House. Hersh had reported that the US planted the bombs on the Nord Stream pipelines under the Baltic Sea, which carried Russian gas to Germany. Hersh wrote that the long term effect of the sabotage would be "horrific for Europe", adding that the act "cut into the notion that they can depend totally on America, even in a crisis.
Hersh further said that the US saw energy alternatives for Europe as a threat, and the Biden Administration feared that Europe would walk away from the war in Ukraine if it felt the need for Russian fuel carried by the pipeline, which was under sanctions; the fear of losing European support in the Ukraine conflict made the US to take out the only option Europe had should it want to restart buying fuel from Russia.
The White House has naturally denied Hersh's claim as "complete nonsense" but Hersh's assessment that long term effect of the US sabotage would be "horrific for Europe" is already coming true with Germany having slipped into recession and other European nations experiencing unwarranted inflation, while the US oil and arms industry are raking in billions of dollars. Yet, the European leaders continue to ignore their public and economy, having been ideologically infected by Washington's preaching of the need for the Anglo-Saxon Front to stick together least Russia gobbles up Europe.
Seabed warfare involves operations on the ocean floor, targeting infrastructure such as power cables, telecom cables, and natural resource extraction systems.
On September 7, 1776, during the Revolutionary War, the American submersible craft 'Turtle' attempted to attach a time bomb to the hull of British Admiral Richard Howe's flagship 'Eagle' in the New York harbour; making the first use of a submarine in warfare. In the 20th century underwater warfare was dominated by the submarine. In the 21st century autonomous underwater vessels (AUVs) and Remotely Operated Vehicles (ROVs) are coming to play a significant part in underwater warfare.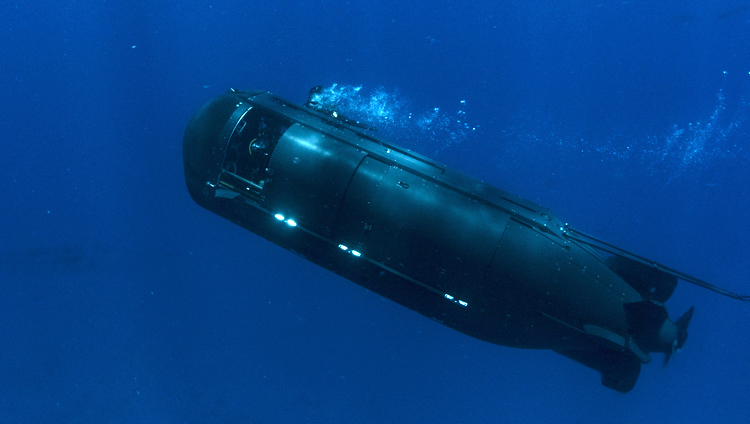 NAVAL SPECIAL WARFARE (NSW) OPERATORS ONBOARD A SEAL DELIVERY VEHICLE CONDUCT ROUTINE NAVIGATION TRAINING. NSW CONDUCTS FULL SPECTRUM UNDERSEA SPECIAL OPERATIONS
Concurrent to successfully getting away from sabotaging the Russian Nord Stream pipelines, America's Biden Administration has now shifted its focus to seabed warfare. Seabed warfare is defined as operations to, from and across the ocean floor; the target of seabed warfare is infrastructure in place on the seabed such as power cables, telecom cables, or natural resource extraction systems.
US is developing a Modified Virginia class submarine specifically designed for seabed warfare operations and could also be used to destroy or tap undersea fiber optic communications cables, potentially targeting Chinese underwater cables in the East and South China seas
Recent media reports indicate that the US is developing a submarine designed to carry out seabed warfare operations amid rising tensions with China in the Indo-Pacific region. This Virginia class submarine, designated as Modified Virginia, Subsea and Seabed Warfare (Mod VA SSW) being procured by the US Navy at an estimated cost of $5.1 billion, would possibly be used to transport specialist AUVs, ROVs, America's SEAL Delivery Vehicle (SDV) MK 11, as also to destroy or tap undersea fiber optic communications cables. In case of hostilities with China, the Mod VA SSW will be employed to target Chinese underwater cables in the East and South China seas.
CETUS - Royal Navy orders first crewless submarine to dominate underwater battleground
China's 'Peace Cable' stretching 15,000 km from Gwadar in Pakistan, going through Kenya, Djibouti and Somalia before ending in France would also be a major target in case of a conflict. Incidentally, news reports of December 2021 had revealed that China has constructed two bases to maintain undersea cables in the East and South China Seas which would be operational by 2023.
In February 2022, France unveiled a new strategic seabed warfare doctrine. In November 2022, Britain announced procurement of two Multi-Role Ocean Surveillance (MROS) ships on priority. First announced in March 2021, the first ship was scheduled to enter the British fleet in January 2023. The MROS ships will bring deep-diving operations and advance British security by monitoring and protecting seabed communications cables and energy pipelines, and the ships are expected to carry Autonomous Underwater Vessels (AUV) for this purpose. In December 2022, Britain placed an order for the unscrewed submarine 'Cetus' to monitor and listen for ships/submarines that may endanger the Fleet or vital pieces of infrastructure including deep-sea cables and pipelines.
Topaz Tangaroa, which has arrived at the Cammell Laird yard in Birkenhead, will become the UK's first ship dedicated to safeguarding vital seabed telecommunications cables and oil and gas pipelines
Seabed warfare is a vicious form of hybrid war which is easy for the attacker but extremely difficult to defend – imagine China defending its 15,000 km long Peace Cable. It is also important to note that the network of cables, both communications and optical fibre, as well as gas/oil pipelines have increased exponentially in density over the years. Sabotage or destruction of seabed targets would only affect the owner country, but have regional and global ramifications, as has been the case with the Russian Nord Stream pipelines. Yet countries like the US would have no concerns about the adverse effects on the global economy as long as it serves American national interests. Russia also is understood to have considerable seabed warfare capabilities and would perhaps respond in similar fashion in its own time and place of choosing.
Russia is known to possess considerable seabed warfare capabilities and may respond in a similar manner when it deems necessary.
Presently, the Indian Navy lags seriously in underwater capabilities. There are significant delays in six diesel-electric submarines with sea proven AIP to be built under Project-75i. Also, no time schedule has been announced for the eight smaller High Endurance Autonomous Underwater Vehicles (HEAUV) planned to be inducted; containerised eight tonne vessels capable of anti-submarine warfare and mine countermeasure operations with an endurance of over two weeks.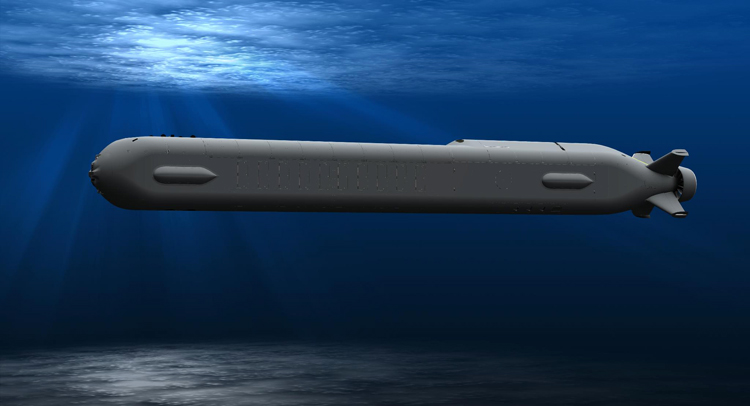 US NAVY'S ORCA XLUUV
It was reported in these columns recently that the Ministry of Defence (MoD) has initiated a project to design and develop an Extra Large Unmanned Underwater Vehicle (XLUUV) and that the Indian Navy is interested in procuring up to 12 XLUUVs once a prototype is built and clears all trials. The prototype XLUUV development is expected by 2025. The roles intended for the XLUUV include: intelligence, surveillance and reconnaissance (ISR), anti-submarine warfare, anti-surface warfare and mine warfare.
Finally, seabed warfare is here to stay especially because the seabed attacker is difficult to identify, perhaps even more difficult than attributing a cyber attack to the source. India definitely needs to upgrade its undersea and seabed warfare capabilities without losing more time.