India's indigenous Varunastra Torpedo sets new standards in Underwater Warfare enhancing India's Underwater capabilities
| | |
| --- | --- |
| | The Author is Former Director General of Information Systems and A Special Forces Veteran, Indian Army |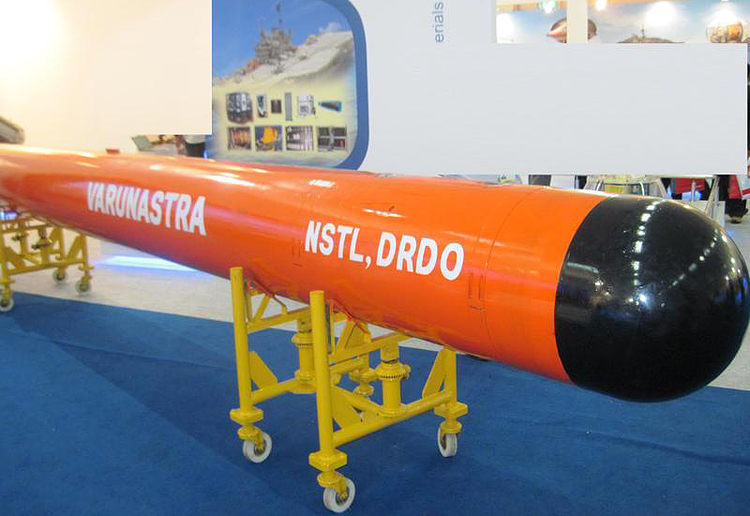 VARUNASTRA AT TORPEDO INTEGRATION CENTRE OF DRDO
On June 7, 2023, India achieved a milestone when the indigenously produced heavy-weight torpedo 'Varunastra' (named after a mythological weapon created by the Hindu God of the Oceans – Varuna) effectively struck a submerged target off of the western coast. Varunastra has been developed in collaboration with the Indian Navy and the Naval Science and Technological Laboratory (NSTL) of the Defence Research and Development Organisation (DRDO) based at Vishakhapatnam. Varunastra, the heavyweight torpedo was inducted into the Navy in 2016 and can be launched from any Anti-Submarine Warfare (ASW) vessel, even when facing intense countermeasures. This indigenously developed torpedo is being considered a game changer.
The Varunastra torpedo, a heavyweight weapon developed in collaboration with the Indian Navy and DRDO, showcases India's prowess in underwater warfare
A heavyweight torpedo is typically used to attack surface ships and submarines, while lightweight torpedoes are typically used to attack smaller targets, such as small boats and mines. The heavyweight version is powered by electric motors or gas turbines, and they can travel at speeds of up to 50 knots. They have a range of several km and can carry a variety of warheads, including high-explosive, nuclear, and anti-submarine warheads. Heavyweight torpedo are more expensive than the lightweight torpedo, more difficult to maintain and being heavier, more difficult to transport and deploy. But the heavyweight torpedo has a longer range than the lightweight version, can carry a bigger warhead and being more powerful can damage bigger targets. Some examples of heavyweight torpedoes include the Mark 48 torpedo, the Varunastra torpedo, and the F-21 torpedo.
With a range of up to 40 km and the ability to operate at depths of 600 meters, Varunastra can effectively engage both surface ships and submarines
Torpedoes have been used in warfare since the early 19th century, and they played a major role in both World Wars. Today, they are still an important weapon in the arsenals of many navies around the world. The ship-launched variant of Varunastra torpedo was formally inducted into the Indian Navy by the then Defence Minister Manohar Parrikar and Security Adviser Satyam Kumar on June 26, 2016. In his speech Parrikar said that the Government is in favour of exporting the torpedo to friendly nations including Vietnam.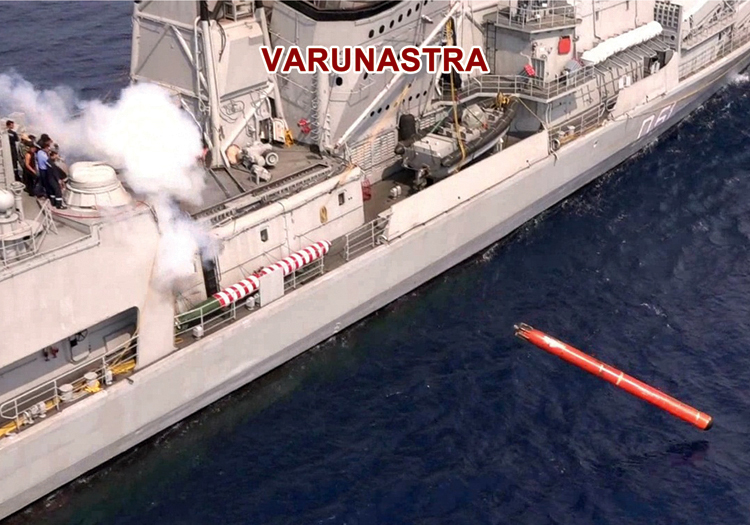 VARUNASTRA TORPEDO DEVELOPED BY DRDO
As mentioned above, a heavyweight torpedo is "typically" used to attack surface ships and submarines but mystery will remain that while Varunastra was formally inducted into the Indian Navy way back in 2016, why did we wait for seven years to test it on an underwater target? Earlier reports had indicated that Varunastra is to be manufactured by Bharat Dynamics Limited (BDL) in association with NSTL. In April 2018, BDL obtained a license to manufacture Varunastra from the DRDO. In June 2019, the Ministry of Defence (MoD) awarded a contract worth 1,187 crore (equivalent to $160 million in 2020) to BDL to supply Varunastra to the Indian Navy. During Aero India 2017, it was reported that DRDO has begun work on developing a Kilo-class submarine launched version of the torpedo.
Equipped with advanced features like wire-guidance, acoustic homing, and acoustic countermeasures, Varunastra ensures precision targeting even against silent adversaries
The successful engagement of the underwater target by the India-manufactured heavy-weight torpedo marks an important step in the Indian Navy's and DRDO's mission to precisely deploy munitions at the intended target in the underwater environment. The Indian Navy spokesperson emphasised the Indian Navy's dedication to achieving Future Proof Combat Readiness through Atmanirbharta, which was bolstered by the successful engagement with Varunastra. The Varunastra is expected to replace the existing American Mark 46 torpedoes in the Indian Navy's inventory.
Finally, with Varunastra, the Indian Navy has the capability of hitting underwater targets at long ranges. This will mitigate shortages of the Navy in terms of underwater capability to some extent.