Empowering Defence and Safeguarding Nations from Hypersonic Menace with Unmatched Precision
| | |
| --- | --- |
| | The Author is Former Director General of Information Systems and A Special Forces Veteran, Indian Army |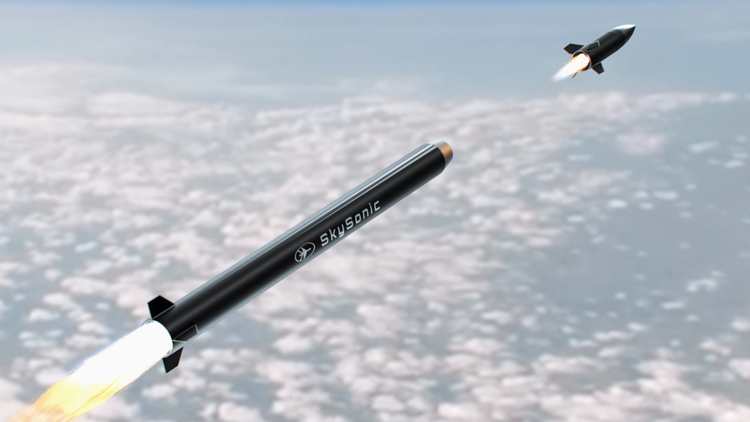 RAFAEL Unveils Sky Sonic Hypersonic Missile Interceptor
The danger posed by hypersonic missiles in recent years has intensified, which is amply being witnessed in the ongoing war by the US-NATO against Russia using Ukraine as the proxy. This family of weapons includes hypersonic atmospheric cruise missiles, gliders, and cruisers that are capable of travelling at extraordinary speeds, all while maintaining remarkable accuracy and maneuverability. Hypersonic missiles possess the unique capability to alter their trajectory during flight, a feature that sets them apart from ballistic missiles.
Defence against hypersonic weapons requires pre-emptive actions. However, one of the primary obstacles to creating a complete defensive strategy against hypersonic threats is the difficulty in detecting and tracking these threats, which requires a well-coordinated sensor system that can precisely pinpoint and track the threat's movement throughout its entire trajectory. Accurate trajectory prediction requires an interceptor that can quickly reach the target, reducing uncertainty related to the target's location. The interceptor, in order to effectively pursue and neutralise the hypersonic threat, must display remarkable maneuverability and operate on a non-ballistic trajectory.
Sky Sonic is a breakthrough hypersonic missile interceptor with remarkable maneuverability and speed capabilities, revolutionising hypersonic missile defence
Last month on June 14, 2023, Israeli defence company Rafael Advanced Defence Systems announced the development of a breakthrough interceptor called "Sky Sonic," a defensive measure against the increasing danger posed by hypersonic missiles. The system was to be unveiled at the Paris Air Show held from June 19 to June 25. Rafael Advanced Defence Systems, which is known for its contributions in developing advanced air defence systems including the 'Iron Dome', 'David's Sling' and the state-of-the-art 'Iron Beam' laser-based system that are in high-demand by international customers, describes Sky Sonic interceptor a "major technological leap in hypersonic missile defence," crediting its maneuverability and speed capabilities for its ability to neutralise hypersonic missiles that can travel ten times faster than the speed of sound with unmatched precision and stealth.
Arrow 3 air defence system
A hypersonic missile interceptor is a revolutionary technological development although 'Sky Sonic' apparently has yet to undergo full testing. Yuval Steinitz, Chairman of Rafael Advanced Defense Systems told media, "The Sky Sonic system will enable us to intercept all kinds of hypersonic threats – hypersonic ballistic missiles, hypersonic cruise missiles," A CGI video demonstration provided by Rafael showed an interceptor missile being fired from a ground battery. The interceptor's warhead detaches itself and flew towards an incoming missile. A Rafael spokesman said Sky Sonic would soon undergo flight tests but did not provide a schedule for when it might be ready.
The interceptor's ability to alter trajectory and operate on a non-ballistic path sets it apart, providing a major advantage in countering hypersonic threats and reducing uncertainty in targeting and interception
Russia's 'Kinzhal' hypersonic missiles are already being fired in Ukraine and Tel Aviv views Iran's new hypersonic missile 'Fattah' a threat to Israel. Iran claims 'Fattah' can fly at 15 times the speed of sound and strike Tel Aviv within 400 seconds. Also, Israel is increasingly concerned about Russia's military support for Iran, but at the same time is resisting pressure from the US to arm Kyiv, or at least grant the use of its 'Iron Dome' air defence system. Russia has large Jewish population and Russia also controls much of the airspace over neighbouring Syria, where Israel frequently launches air strikes on Iranian-backed militia groups.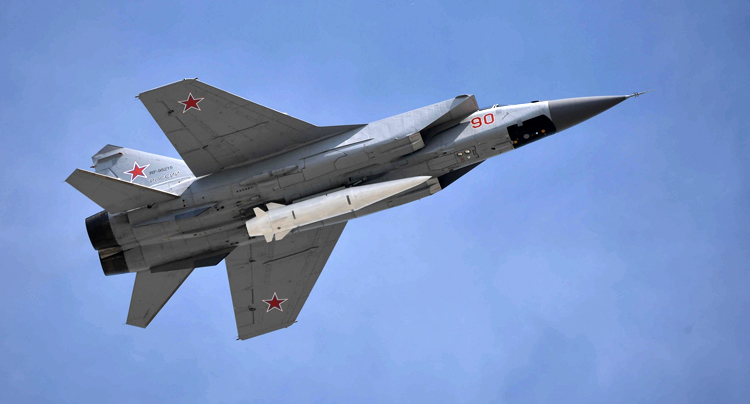 Kh-47M2 Kinzhal missile
With the US bent upon extending the war in Ukraine indefinitely in its own national interests, Both Russia and Iran have stepped up production of hypersonic missiles in recent months amid claims that they cannot be intercepted although Ukraine President Volodymyr Zelensky has been making claims of shooting down the Russian Kinzhals, which is part of his daily package of lies. European and NATO countries would want to procure the Sky Sonic systems in large numbers. Israel is already selling Germany €3.99 billion (£3.34 billion) worth of Arrow 3 air defence system to shoot down missiles in the atmosphere as well as providing air cover to neighbouring EU member states. German Chancellor Olaf Scholz has established a €100 billion defence package to bolster the country's security in wake of the Russian invasion of Ukraine. The US would need to deploy Sky Sonic type systems in Western Pacific for protection against Chinese hypersonic missiles as well as protecting the mainland US from Russian and Chinese hypersonic weapons.
Collaborating with Israel can accelerate the development of hypersonic interceptor capabilities of India to address global security challenges
Hugh Lovatt, Middle East analyst at the European Council on Foreign Relations says, "The war in Ukraine, and Russia's use of Iranian drones there, has reshuffled European priorities and created new openings for deepening engagement with Israel. Faced with a new array of security challenges emanating from Russia, the EU and its member states now increasingly view Israel as an important security partner that can provide access to valuable military weaponry and cyber technology. For many European capitals, including strong supporters of Palestinian rights, national security interests are overriding concerns over Israel's actions against Palestinians."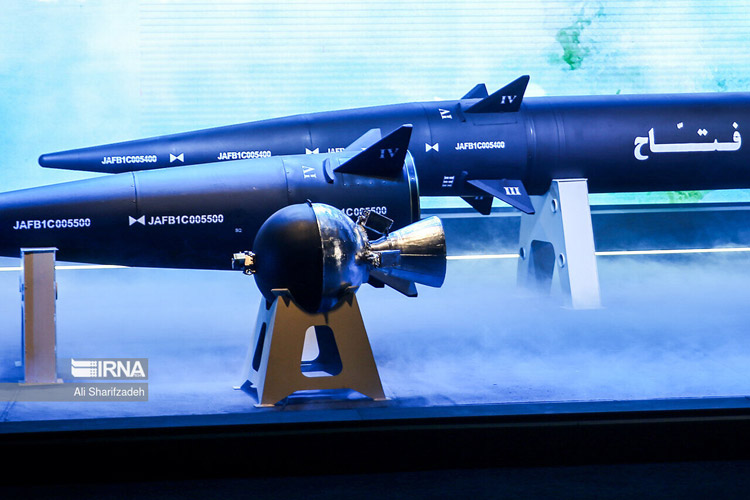 IRGC unveils home-made hypersonic missile 'Fattah'
Development of a hypersonic missile interceptor was bound to happen since that has been the norm since the era of development of mines and the anti-mine systems. This would remain so in the future also. The issue to note is that Israel began work on the 'Sky Sonic' system much before Iran tested its 'Fattah" hypersonic missile. We have China next door with hypersonic missile systems but where are we in developing a hypersonic interceptor system given that we have excellent brains, despite the brain drain, and economically can easily afford focused research?
One may dismiss the above as undue criticism but we do need to seriously look ourselves in the mirror. Why are we not at par with say Turkey in developing drones and armed drones?In our case, DRDO's 'Ghatak' UCAV, designed by the Bengaluru-based Aeronautical Development Agency (ADA) is slated to be tested only at the end of 2025, if not delayed further. The Indian Navy is also interested in procuring deck-based UCAVs for its Aircraft Carriers and Landing Platform Docks (LPDs). Meanwhile, an armed variant of the HAL's HTT-40, which could be converted into a low cost UCAV, is still a dream. Finally, looking at the China threat, India needed a hypersonic missile interceptor missile system yesterday. Developing it in conjunction with Israel would be a faster way to acquire such capability.