| | |
| --- | --- |
| | The Author is Former Director General of Information Systems and A Special Forces Veteran, Indian Army |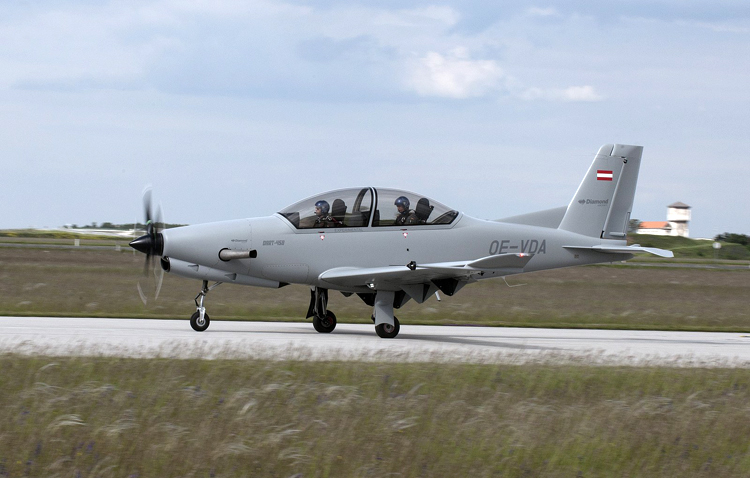 DART-450 (Diamond Aircraft Reconnaissance Trainer)
News reports of May 18, 2023 have cited a new United Nations report to say that Myanmar's military has imported at least $1 billion in weapons and related materials from Russia, China and other countries since seizing power in a February 2021 coup. Tom Andrews, UN Special Rapporteur on the situation of human rights in Myanmar, issued a statement on May 17, 2023, saying, "Despite overwhelming evidence of the Myanmar military's atrocity crimes against the people of Myanmar, the Generals continue to have access to advanced weapons systems, spare parts for fighter jets, raw materials and manufacturing equipment for domestic weapons production."
The report identified China, Russia and arms dealers operating in Singapore as the main suppliers to the Myanmar junta. Further, the report documented more than 12,500 unique purchases or recorded shipments directly to the Myanmar military or arms dealers working on the military's behalf. The transfers include fighter jets, attack helicopters, drones, missile systems and radar complexes -- diversity and volume of goods the report termed staggering.
Over $1 billion in weapons and related materials have been imported by Myanmar's military since the 2021 coup
Since 1989, China has supplied Myanmar with jet fighters, armored vehicles and naval vessels and has trained Myanmar army, air force and naval personnel. As of December 2022, China, Thailand and Singapore remain Myanmar's top trading partners for the past four fiscal years. Comparing Myanmar's trading partners of the past four fiscal years from the 2018-19 fiscal year to 2021-22 mini-budget period, Malaysia rose to fourth while Japan declined to seventh.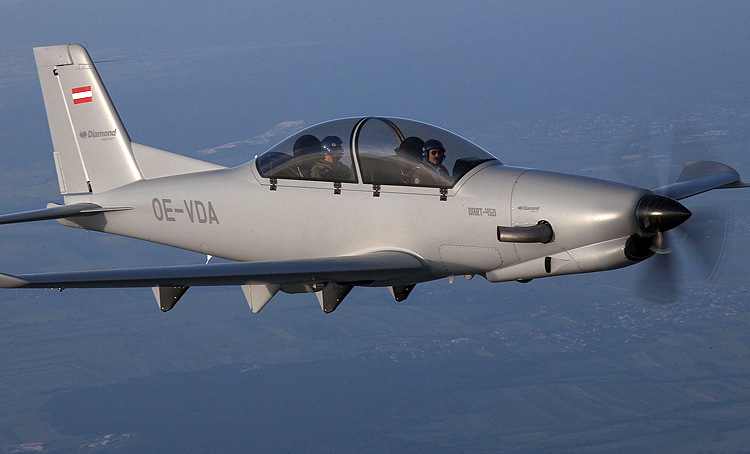 DART-450 Aircraft
On February 3, 2021, China and Russia blocked the UN Security Council (UNSC) from issuing a statement condemning the Myanmar military. The PRC initially downplayed the military coup as "a major cabinet reshuffle". China has been frequently vetoing any UN resolutions condemning actions of the Myanmar's military junta and human rights violations. On May 3, 2021, China sent over 5,00,000 vaccines made by Chinese firms Sinovac and Sinipharm to Myanmar in order to combat the COVID-19 pandemic. The vaccines were previously approved by the World Health Organisation (WHO). In November 2021, China sent a special envoy led by diplomat Sun Guoxiang to meet the military junta leadership. With passage of time, China is supporting Myanmar's military junta and drawing them into Beijing's sphere of influence with capital investments. In July 2022, Chinese Foreign Minister Wang Yi visited Myanmar.
China, Russia, and arms dealers in Singapore identified as the main suppliers to the Myanmar junta, with more than 12,500 unique purchases or recorded shipments
New figures from the Stockholm International Peace Research Institute (SIPRI) compared China's arms exports over the two most recent five-year periods. The data showed arms exports from 2018-2022 dropped by 23 per cent compared with 2013-2017. China's overall share of global arms exports slipped from 6.3 per cent to 5.2 per cent during the same period, the think tank said in its report. Still, in 2018-2022, China surpassed Germany to become the world's fourth biggest exporter of major arms, following the United States, Russia and France. There is speculation that a drop in China's arms exports implies stockpiling within China amid surging geopolitical tensions and disruptions due to COVID-19.
China has also managed to help Myanmar procure DART-450 aircraft from the Austria-based Diamond Aircraft Industries (an aviation company under Diamond Group) since Diamond Aircraft Industries is now majority Chinese owned, and with production facilities outside the EU zone – bypassing EU sanctions on Myanmar. The company has provided the Myanmar military with components to assemble DART-450 surveillance aircraft and has trained key military personnel to produce and use the machines.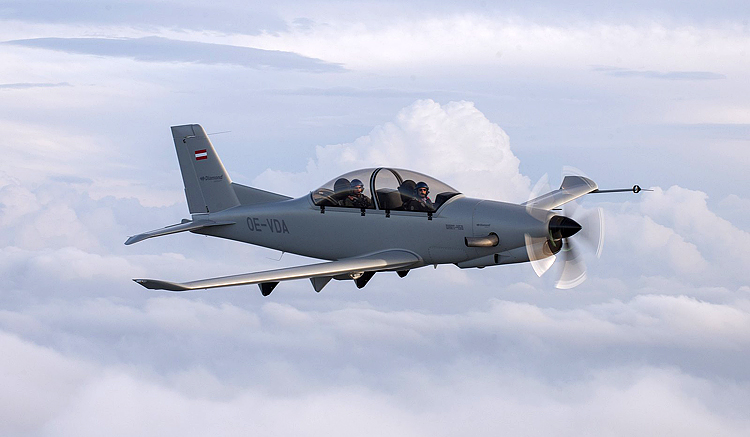 DART-450 Aircraft
The DART-450 (Diamond Aircraft Reconnaissance Trainer) developed by Diamond Aircraft Industries, is the world's first all-carbon fibre, tandem twin-seater civil and military trainer. The aircraft is primarily intended for pilot training, acrobatics and reconnaissance missions. The aircraft incorporates a low-wing monoplane design. The under fuselage is fitted with retractable tricycle landing gear. The aircraft has a provision to carry an electro-optical / infrared (EO / IR) sensor gimbal that can retract into the underbody. The aircraft has a wingspan of 10m, maximum take-off weight of 1,700 kg and empty weight of 1,050 kg. The cockpit is installed with Garmin avionics suite, which includes high-resolution, primary flight displays (PFDs) and multi-functional displays (MFDs).
China's longstanding support for Myanmar includes military training, supplies of jet fighters, armored vehicles, naval vessels, and recent involvement in the procurement of DART-450 surveillance aircraft.
The aircraft is equipped with a single AI-450SD turboprop engine produced by Ivchenko Progress / Motor Sich. The engine drives a five-bladed MT propeller and offers a maximum take-off power of 400hp to 495hp. The emergency power rating of the engine is 495hp. The engine features a two-rotor design including rotors' core and free turbine with output shaft, and is equipped with a full authority digital engine control (FADEC) system. The aircraft has a fuel tank capacity of 450l and is expected to offer a fuel consumption of 90l/h.
The DART-450 has a stall speed of 111km/h (60kt), while the projected maximum true air speed (TAS) is 463km/h (250kt). It can reach a maximum distance of 2,296 km (1,240nmi). The maximum rate of climb of the aircraft exceeds 15m/s, while the maximum endurance is eight hours plus reserve capacity. The aircraft has a maximum operational altitude of 7,000m and requires a take-off distance of 600m and landing roll of 400m. Its aerobatic design allows for manoeuvring between the g-limits of 7g and -5g.