Mind control goes global with China's Neurostrike programme and the race for brain warfare supremacy
| | |
| --- | --- |
| | The Author is Former Director General of Information Systems and A Special Forces Veteran, Indian Army |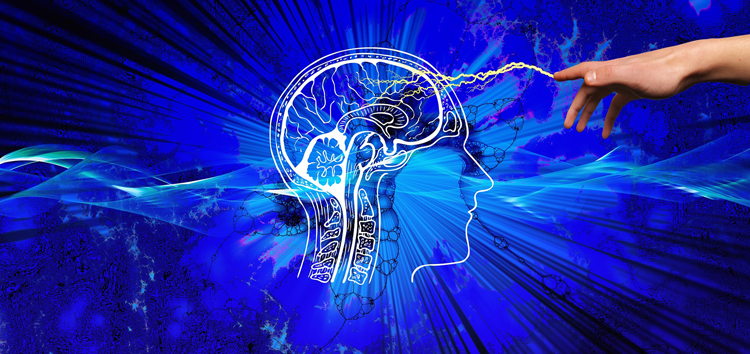 Neurostrike capabilities are part of China's standard military capabilities
In 2012, Russia announced development of the Zombie Gun (psychotropic weapon) for mind control. America's Forbes magazine had then said that this concept is not new and that for some time now military technologists have been working on weapons to incapacitate the enemy by attacking the central nervous system or damaging internal organs.
The idea to reduce humans to animals/machines using mind control originated in Tavistock (British Intelligence research facility) in 1921 and later was developed in Germany - mainly in Nazi concentration camp at Dachau. However, in the 20th century agencies like the CIA began advanced research to promote a 'New World Order'.
The US ran clandestine mind control projects 'BLUEBIRD', MKULTRA and MKSEARCH during 1950-1972 with participation of Nazi scientists; experimenting illegally on human beings. German chemist Joseph Schneider (known as "Doctor Death") headed American projects MKULTRA and MKSEARCH.
China's secretive CCP BioThreats initiatives is aiming to target and control mammalian brains using cutting-edge non-kinetic technology for strategic advantage
America has been denying the existence of a mind control weapon programme. However, having technology capable of creating it, indicates the US certainly has a classified mind control weapon programme/weapon. One of the developed devices reportedly is a cortical modem that turns digital signals into analogical ones and could be implanted in citizens secretly or forcibly as a mind control weapon.
In April 2013, the then POTUS Barak Obama announced the launch of the BRAIN (Brain Research through Advancing Innovative Neurotechnologies) initiative. It was then reported that in addition to the US, Europe and China were also developing similar brain research projects.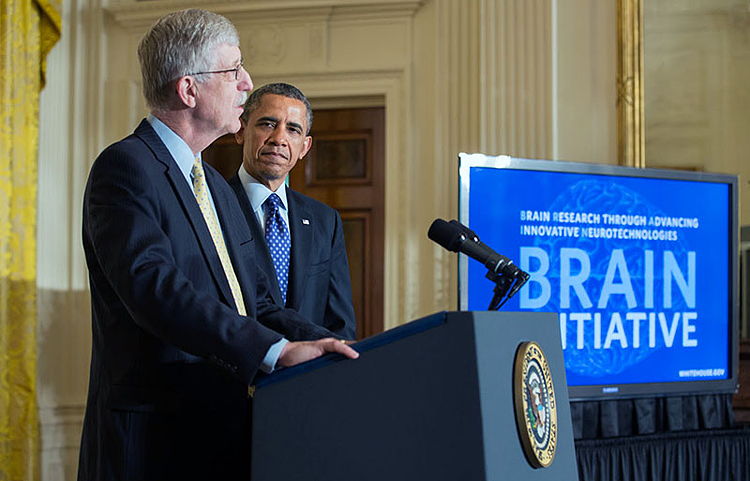 THEN U.S. PRESIDENT BARACK OBAMA AT THE BRAIN INITIATIVE EVENT IN THE WHITE HOUSE, APRIL 2, 2013
Recent news indicates that China is developing 'neurostrike' weapons. Neurostrike is a military term defined as the engineered targeting of the brains of military personnel or civilians using non-kinetic technology. The goal is to impair thinking, reduce situational awareness, inflict long-term neurological damage and cloud normal cognitive functions.
The Chinese Communist Party (CCP) and the People's Liberation Army (PLA) are reportedly in the process of developing weapons that may pose a new kind of biological threat to the world. The PLA has established itself as the leader in 'neurostrike' weapons, which have been designed to attack or even control mammalian (including human) brains.
China's Strategic Support Force (SSF) could employ neurostrike capabilities to reshape information environments, disrupt cognitive functions, and challenge regional stability
According to a research report, China is making these weapons under the CCP BioThreats Initiatives. The report states that these weapons attack or even control the brain using microwave or directed energy weapons (DEWs) through standalone platforms like a handheld gun or the broader electromagnetic (EM) spectrum.
The 12-page report titled 'Enumerating, Targeting and Collapsing the Chinese Communist Party's Neurostrike Program' was written by Ryan Clarke, a senior fellow at the East Asian Institute of the National University of Singapore (NUS); Xiaoxu Sean Lin, a former Army microbiologist now with Feitan College; and LJ Eads, a former Air Force intelligence officer and current specialist in artificial intelligence for the US intelligence community. The three authors write that China's leadership "views neurostrike and psychological warfare as a core component of its asymmetric warfare strategy against the US and its allies in the Indo-Pacific."
According to the report, the CCP's weaponisation of neuroscience extends well beyond the scope and understanding of classical microwave weapons; their new landscape of 'neurostrike' development includes using massively distributed human-computer interfaces to control entire populations and a range of weapons designed to cause cognitive damage. The report shows that the use of these weapons represents a fundamental difference in strategic thinking in Beijing and is not just a hypothesis.
The report further states that neurostrike capabilities are part of China's standard military capabilities and should not be viewed as an unconventional weapon limited to use in extreme circumstances. China's Strategic Support Force (SSF) is likely the main unit charged with conducting brain warfare. The SSF would be used to shape information environments on the ground and provide the PLA with better battlefield information than its adversaries. "With additional neurostrike capabilities that can either damage, disorient or even control perceived adversary cognition at the population level, the PLA's SSF would represent an exponential escalation in China's aggression in the Indo-Pacific," the report says.
As China emerges as a major player in brain warfare, there are implications for the US and Europe's BRAIN project and bio-labs network and an international response
The US media points out that there was sharp statistical increase in Chinese military activity in the South China Sea, East China Sea, Taiwan Strait and along the Sino-Indian border during the most acute phases of the COVID-19 outbreak in 2020 and 2021. The speculation, therefore, is that China will be able to establish absolute control over a geographical area like Taiwan using neurostrike weapons, while simultaneously blunting any American strategic options to intervene and physically insert personnel into the theatre; effectively negating and render inert America's overwhelming conventional superiority with few remedies. Likely areas of China using neurostrike weapons are mentioned as Taiwan, the South China Sea, East China Sea and the disputed Sino-Indian border.
To counter China's brain warfare capabilities, the NUS report urges the US to: expose the threat at international level; call for policy remedies, ethics reviews for neuroscience and cognitive science studies; sabotage critical supply chains of specific Chinese entities undertaking brain warfare research; target Chinese neurostrike programmes with cyber capabilities, and; use sanctions to deter such research.
The focus of the NUS study is China but what about the US and Europe who also have been running the BRAIN project as mentioned above? The UK may not be far behind too. Moreover, with extensive research in mind control undertaken by the US since 1950, it is probably at par with China in neurostrike weapons, if not ahead. While the NUS study talks of China's BioThreats Initiatives, the US has established 336 bio-labs (26 in Ukraine) across 30 countries, which have been researching and storing dangerous pathogens over the past several decades.