India's Ministry of Defence seeks Helicopters on Lease amidst fleet troubles while navigating export challenges
| | |
| --- | --- |
| | The Author is Former Director General of Information Systems and A Special Forces Veteran, Indian Army |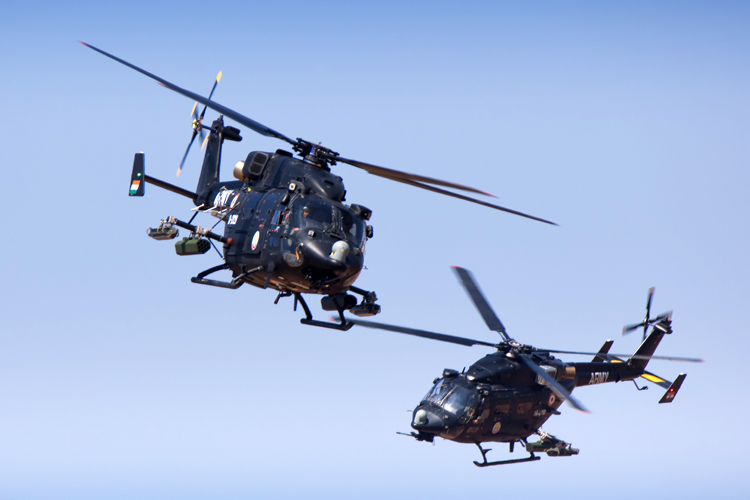 Indian Army - Rudra helicopters
According to media reports of July 21, 2023, the Ministry of Defence (MoD) has issued a Request for Information (RFI) on July 21 that states, "The Ministry of Defence (MoD), Government of India (Lessee), intends to lease 20 Helicopters (Reconnaissance & Surveillance Helicopters) with ground support equipment for five years. This lease will also include all maintenance support including Performance Based Logistics (PBL) and training of aircrew and maintenance crew during the term of the lease."
The RFI further states that MoD seeks information from helicopter Original Equipment Manufacturers (OEMs), or authorised Indian Leasing Firms for participation in the lease project in accordance with Chapter IX of Defence Acquisition Procedure (DAP) 2020. Also, the Acceptance of Necessity (AoN) for the leasing contract will be processed within six months after the RFI is issued and contract conclusion in accordance with the timelines mentioned in DAP 2020.
India's MoD issues a Request for Information seeking 20 Helicopters, aiming to address critical operational gaps and enhance reconnaissance capabilities
Media, quoting a defence official, says the Request for Proposal (RFP) is expected by mid-October, and efforts are on to speed up the delivery timeline sooner than the two years mentioned in the RFI. Also, though the lease period stated is five years, it is likely to go up to 10 years.
The Army Aviation currently operates Cheetah, Chetak and Cheetal helicopters, with five of them, the oldest, being over 50 years old. Of the 190 Cheetahs and Chetaks in service, around 134 helicopters or over 70 per cent of them are over 30 years old. Of the 246 Cheetahs, 190 are flying and at any time. Around 25 of them are at Hindustan Aeronautics Limited (HAL) for maintenance, according to an official who added that this implies a deficiency of 37 per cent in this segment.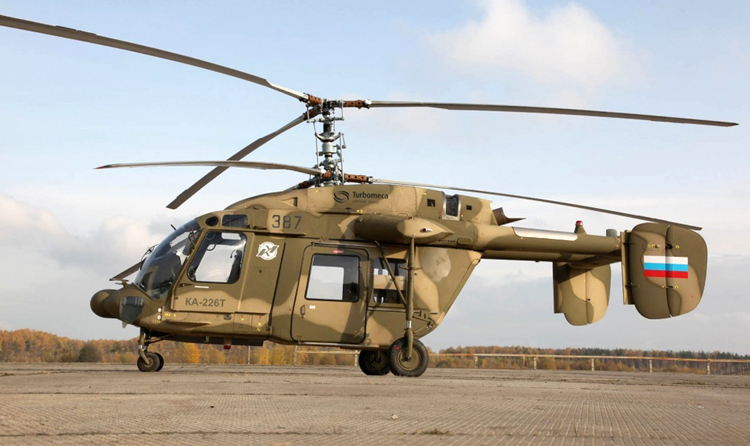 Procurement of Ka-226T from Russia has been stuck
The light helicopter fleet of the Army Aviation Corps has been in dire need of replacement. The proposed Ka-226T procurement from Russia has been stuck for several years now and is unlikely to materialise. The indigenous Light Utility Helicopter (LUH) developed by Hindustan Aeronautics Limited (HAL) and cleared for induction is yet to qualify the auto-pilot without which it cannot be inducted. Besides, it will also take time for sufficient numbers to be produced and inducted.
With aging Cheetah, Chetak, and Cheetal helicopters, and recent ALH crashes, the Army Aviation Corps faces urgent demands for replacements and repairs
The Army also operates around 145 Advanced Light Helicopters (ALH), 75 of which are the Rudra weaponised variants and another 25 ALH DHRUV MK-III are on order. The light helicopter fleet is the lifeline in transporting supplies and for evacuations in the high-altitude areas including the Siachen glacier and the commitments on the Northern borders have significantly gone up since the 2020 stand-off. Besides the Army, the Navy and IAF also operate these helicopters.
To add to these problems, the Army was forced to ground its fleet of ALH Dhruv helicopters in May 2023 following a helicopter crash in Kishtwar, J&K, in which a technician was killed and the pilot and co-pilot suffered injuries. The pilots had reported a technical fault to the Air Traffic Control (ATC). This is for the second time in less than two months that the Army has grounded the ALH fleet.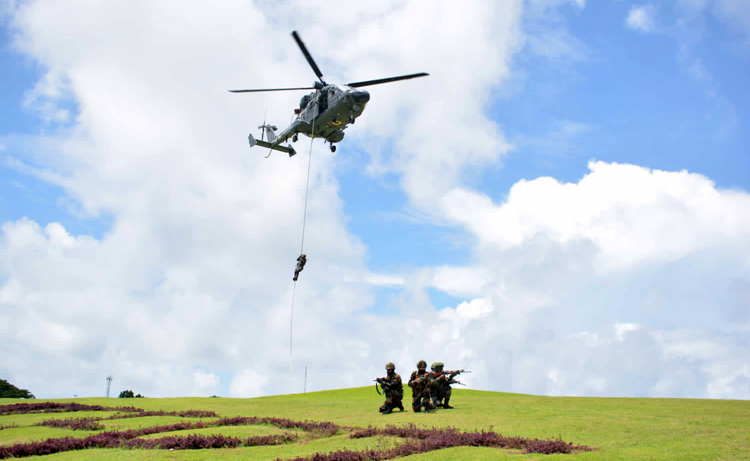 ALH MK III PRACTICES SPECIAL HELIBORNE OPERATIONS
Earlier, all three Services had to ground their entire fleets of the ALH in March for safety checks after an Indian Navy ALH ditched into the Arabian Sea on March 8, 2023, following unexplained loss of power. The Navy ALH are still grounded, while the IAF is clearing its ALHs for flying in batches after checks. In 2022 also, the Armed Forces grounded their ALH fleets after an Army Rudra helicopter crashed in Arunachal Pradesh in October 2022, killing all five personnel on board.
HAL has signed a Letter of Intent with Argentina for Utility Helicopters, showcasing potential export opportunities amidst concerns over domestic fleet deficiencies
According to an official, these helicopters have been riddled with problems including control rod failure (affecting power input to rotor blades) and hydraulics issues. ALH operations have been hit in the past also: grounded in 2006 following tail rotor problems; in 2014 after a fatal crash near Sitapur in Uttar Pradesh killing all seven on board – it had logged only two hours of flying after being serviced at Bareilly, and; in 2019 after an ALH crash landed in Poonch sector of J&K injuring all nine on board including Northern Army Commander Lt General Ranbir Singh.
On July 20, 2023, the HAL and Argentina's Ministry of Defence signed a Letter of Intent (LoI) on productive cooperation and acquisition of Light and Medium Utility Helicopters for Argentine armed forces. The LoI was signed by Argentinean Defence Minister Jorge Taiana and HAL Chief Managing Director C. B. Ananthakrishnan in the presence of Argentina Secretary of International Affairs Francisco Cafiero, Ambassador Hugo Javier Gobbi, Ambassador Dinesh Bhatia and other senior Argentinean and HAL officers.
Defence Minister Rajnath Singh with the Defence Minister of Argentine Republic, Jorge Enrique Taiana ahead of their bilateral talks, in New Delhi on July 18, 2023
The Argentinean Defence Minister and his team viewed the flying display of various HAL products at HAL Airport. The team also paid a visit to TEJAS, Helicopter Divisions and evinced keen interest in HAL products. Later, they also visited the BrahMos Aerospace facility, which indicates they are interested to procure BrahMos missiles as well. On July 19, Taiana held a bilateral meeting with Defence Minister Rajnath Singh and announced the signing of a Memorandum of Understanding (MoU) between both countries and the signing of a Specific Agreement on Academic Cooperation for peacekeeping.
As India considers exporting helicopters, experts raise questions about prioritising domestic Armed Forces' needs and ensuring safety before venturing into international markets
Argentina is the first Latin American nation to show interest in acquiring the LCA Tejas for the Argentinean Air Force. Argentina is reportedly keen to procure 15-16 Tejas fighter jets directly from HAL and assemble another 30 of these fighter jets locally in Argentina. India has offered to equip the Tejas Mk-1A with either US or Russian ejection seats, as also replace the UK-supplied nose cone with a locally manufactured alternative. India also plans to replace the British Dunlop tires currently used in Tejas fighters with indigenous MRF tires.

HAL and the Ministry of Defence of The Republic of Argentina have signed a Letter of Intent (LoI) on productive cooperation and acquisition of Light and Medium Utility Helicopters for the armed forces of the Argentine Republic
Like all PSU, the HAL will naturally like to make maximum revenue from exports even though it appears overstretched beyond its production capabilities, especially given the hierarchical obsession of export benchmarks and what not. But as a nation we need to seriously examine two issues.
Have we found the right balance between exports and equipping our own Armed Forces? Looking at the deficiencies and serviceability state of the light helicopter fleet of the Armed Forces, it doesn't appear to be so. For that matter, the absence of a national security strategy indicates we are not even bothered about finding the right balance between defence and economics. Exporting helicopters while leasing helicopters (which may be serviceable but not necessarily brand new) to meet own Services deficiencies appears a lopsided approach.
Looking at the ALH crashes in India, the glitches in the ALH including control rod failure and hydraulics issues don't seem to have been fully resolved. Shouldn't these be addressed completely before exporting the ALH; lest we land up in a situation like in 2015, when Ecuador unilaterally terminated a contract with HAL after four of the seven ALHs it had bought from HAL were involved in crashes?