| | |
| --- | --- |
| | The Author is Former Director General of Information Systems and A Special Forces Veteran, Indian Army |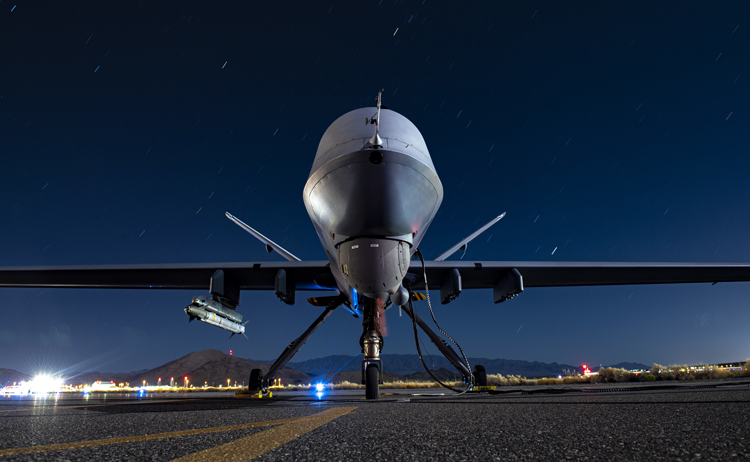 MQ-9 Reaper
The focus on drone development went up in India with the Chinese aggression in Eastern Ladakh during April-May 2020 and the war in Ukraine. Now the Indian Institute of Technology, Kanpur has developed a kamikaze drone that can deliver a payload of up to 6 kg for up to 100 km. The indigenously developed drones are also capable of neutralising enemy targets even in the absence of Global Positioning Support (GPS) support with the help of artificial intelligence (AI)-enabled visual guidance system in the enemy territory.
According to Subramaniam Sadrala, Assistant Professor in the Aerospace Department of IIT Kanpur, the drones are equipped with stalled technology which enables them to escape radar identification. The development of the drone has been going on since 2022 under the Defence Research and Development Organisation's (DRDO's) Young Scientist Laboratory (DYSL-CT) project. In the next phase of development, the drones will undergo target destruction trials within the next six months.
India's indigenous drones developed by IIT Kanpur boast AI-enabled visual guidance, stealth technology, and a 100 km payload delivery range, providing a significant offensive boost to the Armed Forces
The indigenously developed Kamikaze drone is two meters long and has a foldable fixed-wing design. It can also be equipped with cameras and infrared sensors. The drones can be launched from a catapult or canister launcher. The battery-operated drone can deliver a payload up to 100 km in "40 minutes". This would provide a big boost to the offensive capabilities of the Armed Forces. Flying in autonomous mode, these drones will also be capable of making decisions based on an algorithm. With a maximum ceiling of 4.5 km, these drones with all-weather and day-night operating capabilities, are capable of escaping enemy radar using stealth technology.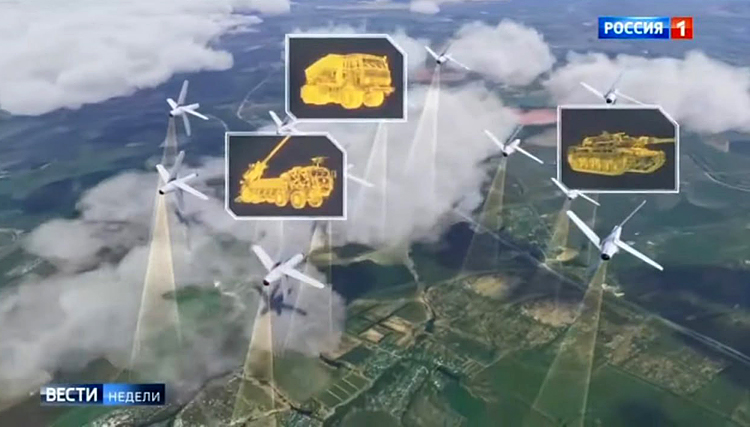 Zala Aero's 'Product 53'
Concurrently, Russia's 'Zala Aero' has developed a new drone named 'Product 53', which is believed to be an upgraded and next-generation version of the Lancet drone that has proved very successful in the Ukraine war. The video footage shows a 360-degree view of the upcoming 'Product 53.' In one frame, a canister holding four of these drones is seen. The Russian commentator says this exclusive next generation drone is designed for group attacks or swarm attacks.
For the swarm attack, the manufacturer has done away with the catapult, which is typically used to launch kamikaze drones, and has instead developed a special launcher for launching multiple drones, which is also one of the most significant features of Product 53. Using a package container launcher will make it possible to launch several loitering ammunition quickly. This will increase the effectiveness of destroying armoured vehicles. In addition, it will make it possible to almost certainly disable air defence systems due to the simultaneous attack from various angles by several drones. With such a scheme of application, the advanced Lancet or Product 53 is envisaged to be an 'air defence killer'.
Russia's advanced drone, Product 53, designed for group and swarm attacks, is revolutionising air defence strategies with its unparalleled autonomy and ease of use
Alexander Zakharov, Chief Designer of Zala Aero Group, says, "The main thing is the ease of use and complete independence from any means of counteraction. It will be almost impossible to fight it." he further says that the new generation of Lancets will act on the command of the operator, who will determine the area of operation, but at the same time, the drone will choose the target by itself with full autonomy. "We conducted a series of combat experiments. It is at the level of fully automatic application, without human intervention," he said. The advanced Lancet is compatible with network-centric warfare; in which a neural network unites a swarm of kamikaze drones into a single detachment - if one drone discovers a group target, each drone becomes aware of it and each drone chooses the appropriate individual ammunition.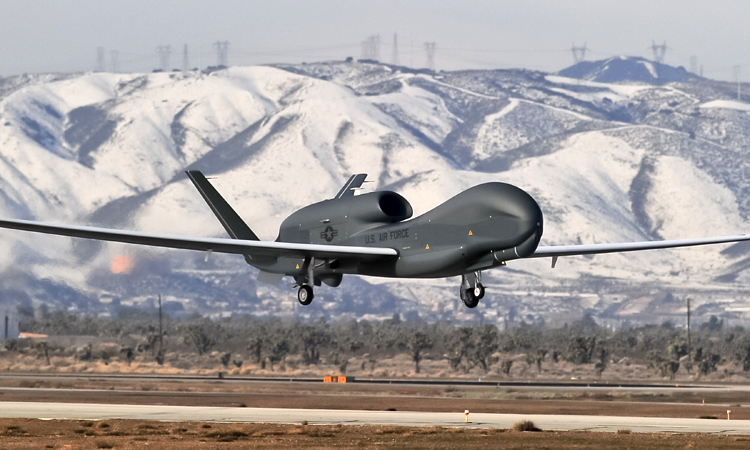 Northrop Grumman's Global Hawk
Now the global race to fly drones at heights beyond the reach of most radar and missile-defence systems with capability of flying for extended periods is gaining momentum. Research is on for developing drones that can go even higher than 60,000 feet and stay there for months, offering a cheaper and more flexible alternative to satellites. Highflying military drones already in service include Northrop Grumman's Global Hawk and General Atomics Aeronautical Systems' Reaper, which can reach around 60,000 feet and 50,000 feet, respectively. Both can fly for around 30 hours.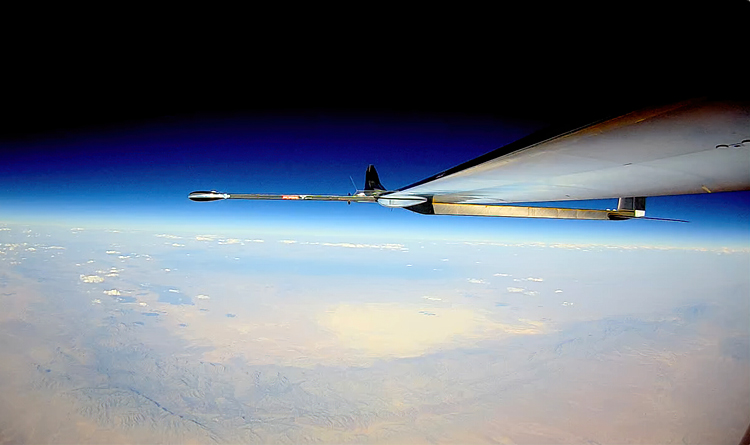 BAE Systems' PHASA-35 aircraft during its first stratospheric flight
Britain's BAE Systems recently undertook the test flight of its 'PHASA-35' drone that climbed above 65,000 feet and flew for 24 hours before landing. It is expected to enter service by late 2026. According to Dave Corfield, Chief Executive of Prismatic, the BAE unit that developed the drone, the solar-powered 'PHASA-35' drone allows entry into the race to operationalise the stratosphere. The PHASA-35 has a wingspan of 115 feet, around the same length of a Boeing 737, but weighs only as much as a typical motorcycle. The long wings are needed to carry the solar panels that generate energy and to give the drone sufficient lift in the thin stratospheric air.
Companies like BAE Systems and Airbus are developing cutting-edge technology to operate Drones at stratospheric heights, offering cheaper alternatives to satellites
Similarly, Airbus has developed a drone named 'Zephyr' that has already flown up to 70,000 feet for 64 days. This summer the craft is set to conduct tests for the US Department of Defense (DoD) and a Japanese telecommunications company. Its target is to fly for more than 200 days. The Zephyr can beam down phone coverage for 7,500 sq km, equivalent to having 250 telecom towers on the ground, according to its developer.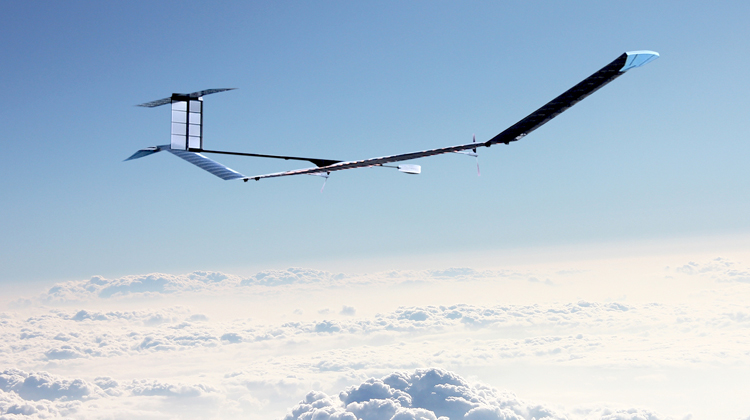 Zephyr
Drones in the stratosphereface temperatures of minus 40 degrees Celsius as well as solar radiation, which their sophisticated electronics would be exposed to for months. Launching drones is cheaper and more environmentally friendly than a satellite, and they can also be more easily positioned over a target. For military use, high-altitude drones have low radar signatures, partly because their engines give off less heat than jets. And at such heights they are also harder to shoot down.