UN Report Highlights Growing Terror Nexus in South Asia, Posing Threats to India's Security
| | |
| --- | --- |
| | The Author is Former Director General of Information Systems and A Special Forces Veteran, Indian Army |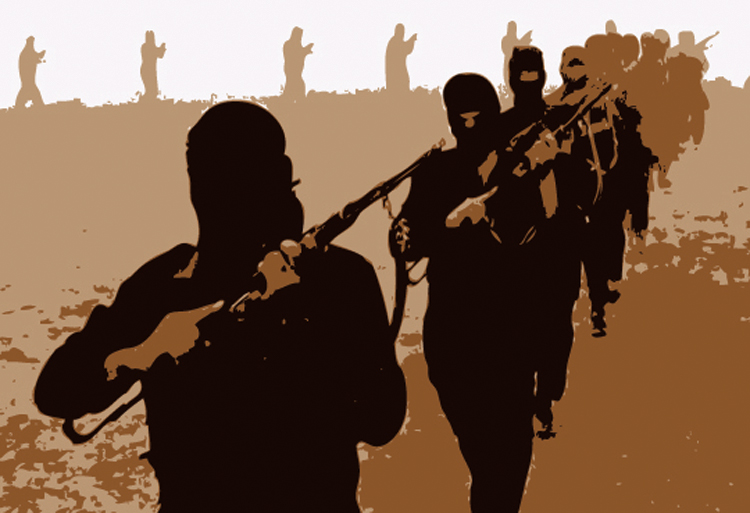 REPRESENTATIONAL IMAGE
Media reports of July 31, 2023 cited a recent report by the United Nations which has identified India as one of the peripheral countries where terrorist organisations like Al Qaeda, Islamic State (IS) and Islamic State Khorasan Province (ISKP) are planning to increase their presence. The report compiled by the Analytical Support and Sanctions Monitoring Team of the UN Security Council (UNSC) says that Al Qaeda is regrouping in Taliban-led Afghanistan. The report further states that around 200 fighters of the Al Qaeda in Indian Subcontinent (AQIS) are still active, who may be planning operations in Jammu and Kashmir, Bangladesh and Myanmar.
The report says that the AQIS is grooming an affiliate for Kashmir operations and Afghanistan becoming the epicentre of global terrorism with some 20 militants groups operating from its soil. IS supporters in India have recruited and sent some 200 youth (including significant numbers from Kerala) to join jihadi organisations abroad, although this number may be low considering India's large Muslim population. This has had an impact on the domestic IS network within India; as an important conduit for advice and communication with jihadi organisations in Syria and in Afghanistan.
UN findings identify India as a target for terrorist organisations like Al Qaeda and Islamic State (IS), with a focus on regions like Jammu and Kashmir, Bangladesh, and Myanmar
According to the UN report, the Al Qaeda "core" in Afghanistan remains at 30 to 60 members, while the total number of fighters in the country is estimated at 400. A significant aspect of the report is that Al Qaeda is maintaining "a close and symbiotic" relationship with the Taliban government and under patronage of high-ranking Taliban officials, Al Qaeda members "infiltrate law enforcement agencies and public administration bodies", ensuring the security of the group's cells across Afghanistan. The report also mentions Osama Mehmood being the AQIS chief.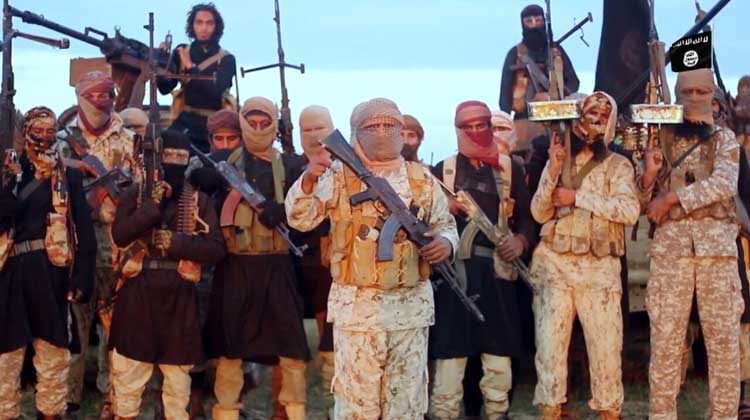 Islamic State (IS) fighters
The UN report assessed the Islamic State of Iraq and Levant-Khorasan Province (ISIL-KP) as the "most serious terrorist threat in Afghanistan and the wider region". The ISIL-KP has in recent years developed close links with AQIS and many recruits from India and Pakistan have worked for this terror network. The UN report also expresses concerns that the outlawed Tehrik-i-Taliban Pakistan (TTP) could become a regional threat if it continues to have a safe operating base in Afghanistan. It conveniently avoids mentioning that the Taliban and TTP are linked.
US Institute of Peace (USIP) report underscores the growing danger posed by ISKP, posing a significant challenge to the Taliban's governance efforts
Concurrently, a Special Report titled 'The Growing Threat of the Islamic State in Afghanistan and South Asia', released in June 2023 by the Washington-based US Institute of Peace (USIP) brings out the following:
Taliban takeover of Afghanistan poses terror threat to the region but ISKP is the primary threat, not Taliban or Al Qaeda.
Having emerged as a Pakistani-dominated network, ISKP focused on Afghanistan – its "core" territory remains Afghanistan and Pakistan.
ISKP has switched its strategy from controlling territory to conducting urban warfare, and poses a serious threat to Taliban's effort to govern Afghanistan.
IS presence in South Asia extends beyond Af-Pak to India, Bangladesh, Myanmar, Maldives, and Sri Lanka although it struggles for relevance due to competition from rival militant organisations in these countries and strong counterterrorism pressure.
ISKP poses a growing threat to the West and its South Asian partners - ISKP's "alarming" potential calls for the West to take a variety of countermeasures, including even limited counterterrorism cooperation with the Taliban.
The nexus of AQIS-ISIL-KP has already made its foray into India.
Umar Nisar Bhat was a central figure in the pro-IS network in India from the inception of Islamic State of J&K (ISJK), playing a major role in the network's propaganda dissemination until his arrest in July 2021.
The USIP report shows an American bias for multiple reasons -
Handing over Afghanistan to the Taliban on a platter was a recipe for the country to become a hotbed of global terrorism.
Playing down the threat of Taliban and Al Qaeda is naïve but is propagated because the US is trying to reestablish links with Taliban (through Qatar) and directly to counter Chinese and Russian influence in the region.
The US was well aware of Pakistan establishing an ISKP brigade in Peshawar (as reflected in the report by Director National Intelligence to the US Congress in 2016) but did nothing to stop its raising.
The US had been pumping ISIL/IS fighters in Afghanistan using Pakistan as the conduit.
The report says Taliban and Al Qaeda are not the primary threat to the region but admits ISKP has infiltrated the Taliban government with connivance of senior Taliban officials and then talks of AQIS-ISIL-KP nexus – so who are we fooling?
For India, Islamic terrorism per se is a threat and most of these terrorist organisations are linked underhand. Besides, even if some of these terrorist organisations are not linked; their common agenda is to establish an Islamic Emirate to include India and South Asia. Of concern should also be the fact that the US and the UK are hand-in-glove with Pakistan. Also, the US has a history of using terrorist organisations as proxy boots although even playing one against the other when found suitable.
The US has always overlooked Pakistan's proxy war on India other than making perfunctory noises. It has even ignored Pakistani genocide against Balochis and Pashtuns, for example, the appeal by Pashtun activist Umar Daud Khattak to the then POTUS Donald Trump for taking action against Pakistan, especially with Pakistan using chemical weapons in Balochistan and Pashtunistan.
Alarming revelations of a potential AQIS-ISIL-KP alliance making inroads into India trigger heightened security worries, underlining the need for strategic vigilance against rising terror threats.
It is easy for Pakistan to continue orchestrating terrorist attacks in J&K. For example on August 4, 2023, a heavily armed group of terrorists attacked troops of a Rashtriya Rifles (RR) battalion at Halan village, where they were pitching a tent. Terrorists threw a grenade on the troops and then fired at them in which three soldiers were killed and two of them were critically injured. The terrorists then snatched four AK-47 rifles from the soldiers and fled into the forest. Photographs of the terror attack were published in Pakistan media, which confirms Pakistani complicity.
It is no secret that the US wants to destabilise South Asia similar to what it has been doing to the Middle East/West Asia, as also wanting an India-China war to further its own strategic and economic interests, plus facilitate NATO deployment in the Indo-Pacific. Energising the CIA-MI6-ISI bond may heat up the terror threat for India.