| | |
| --- | --- |
| | The Author is Former Director General of Information Systems and A Special Forces Veteran, Indian Army |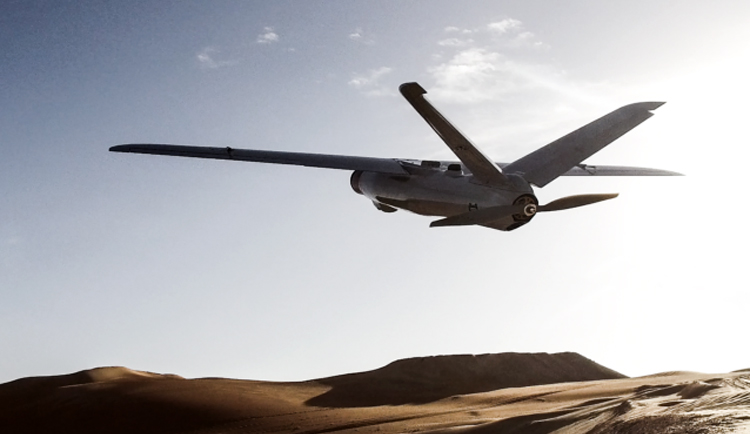 WARMATE loitering munitions
According to news reports, the Indian Army is testing Warmate drones in the highaltitude areas of Ladakh in face of the continuing standoff with China along the Line of Actual Control (LAC). Warmate drones are micro loitering munitions, developed by Polish defence firm WB Electronics, which began initial production in 2016. Warmate is in service with the Polish Army. It can be equipped with several different payloads, including fragmentation, HEAT and thermobaric warheads. Warmate drones are also being used by Georgia, Libya, Ukraine, UAE and NATO countries. India has reportedly procured 100 of these.
Indian Army tests Warmate drones in Ladakh amidst ongoing standoff with China, bolstering defence capabilities along the Line of Actual Control
The characteristics of Warmate are:
Cruising speed – 80 km/h;
Maximum horizontal speed 120 km/h;
Maximum attack airspeed: 150 k- m/h;
Cruise altitude - 150 to 300m AGL;
Ceiling - 3,000m AMSL;
Range - 30 km;
Endurance - 60 minutes;
Empty weight – 4 kg;
Payload weight - 1,400 grams;
Maximum take-off weight - 5.7 kg;
Length - 1.1m; Wingspan - 1.6m;
Warhead - training, HE-FRAG with 300g of TNT or HEAT (penetration 200-240mm vs RHA);
Propulsion - electric motor.
Warmate has the following flight modes: auto - follows a pre-programmed route; hold - orbits a point over the ground; fly to - fly to selected point with stable altitude; cruise - keep a particular altitude and flight direction, semi-manual control supported by autopilot in the camera direction; search - slow diving flight necessary for proper target selection; attack - initiates the strike. The automatic videotracker allows for a precise target hit even after the loss of communication.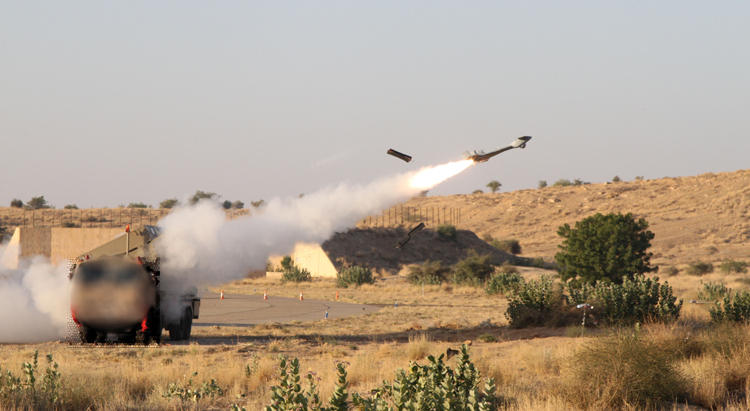 Harop Loitering Munition System
Warmate is designed for targeting small troop detachments and lightly armoured bunkers. At the same time, according to multiple reports from Russian Telegram groups, it has been shot down numerous times and even captured for reverse engineering. Also, an Iranian kamikaze drone unveiled recently, bears a striking resemblance to the Warmate. Kamikaze drones like the Warmate also serve as basic Intelligence-Surveillance-Reconnaissance (ISR) platforms, capable of aborting attacks and returning to operators. These drones offer valuable tactical insights, and in Ukraine, they work alongside ISR drones to confirm strikes' impact, assess damage, and inform decisions about follow-up actions.
Warmate drones, equipped with versatile payloads, offer a tactical edge for targeting troop detachments and bunkers in high-altitude areas
Warmate also has a reconnaissance version called 'Warmate-R' which is based on the same fuselage and ground segment. Warmate-R integrates three cameras to provide multiple views: a 8mm lens facing forward, and a 8mm and 12mm optics providing smooth tilting capabilities from downward position (0 deg) to one side (90 deg). It can be equipped with daylight or thermal cameras with remote pan and tilt, as well as a laser target designator. It has a 'Target Lock' mode for tracking moving targets and enables accurate target location data. Warmate-R has a range of 15 km and an endurance of 80 minutes. It weighs 6.2 kgs and has an operating ceiling of 500m.
In addition to the Warmate, the Indian Military employs other loitering munitions, like the Israeli Aerospace Industries' Harop and the indigenously-developed Tata Advanced Systems Limited's vertical take-off and landing (VTOL) drone, for various military operations. The military recently received 100 units of the VTOL drone in March 2023.
The 'Army of Drones' initiative in Ukraine, integrating AI, paves the way for autonomous FPV capabilities, revolutionising modern warfare strategies
According to one report, Ukraine is losing on average about 10,000 drones in the war on a monthly basis. This should indicate the intensity of drones/swarm drones that we may face in the next war with China. China has an extensive inventory of various drones, ranging from singular to swarm designs, serving purposes from surveillance to attack and logistical supply transport. Being ahead of us in technology and by way of numbers, China can deploy very large numbers of drones, missiles and hypersonic platforms in the battlefield.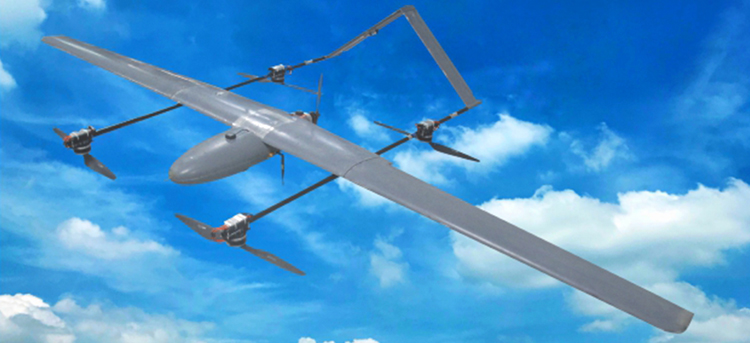 Tata Advanced Systems' VTOL
Ukraine has shown that robotic systems for military purposes can be based on modifying commercial technology, which has become more capable, cheaper and more widely available. Ukraine is fielding thousands of racing drones with improvised warheads, also called First Person View (FPV) drones because the operator dons goggles that show a video feed from them as they fly. They carry home-made munitions for strikes at ranges out of reach of other weapons. One FPV drone costs $462 compared to the US SwitchBlade drone costing $52,000 or more per piece.
India's military must focus on meeting diverse drone requirements, from cost-effective FPVs to long-range, multi-warhead platforms, for comprehensive defence along the LAC
FPVs don't have long ranges but the live-feed to the operator's goggles allow them to reach beyond the line of sight, hitting targets behind trees, buildings or ridges or in trenches. They can thus supplement artillery attacks. Defenders find it hard to jam them electronically, because they use analogue video signals to fly at low altitudes. On July 26, 2023 Ukraine announced an initiative dubbed by the government "the Army of Drones" using AI, raising the possibility of autonomous FPVs.
In the above backdrop, our military, especially the Army, needs a very large number of drones at multiple levels. The requirement is a mix of cheap FPV-type drones, as well as ones with longer ranges capable of carrying multiple warheads. Given the right focus and impetus it should not be difficult to meet the overall requirement indigenously. The CDS has recently said that we have sufficient quantity of drones and even one's with 150 km range to strike terror camps in Pakistan occupied Kashmir (POK). But we need to also need to look at the entire length of the LAC with China, not just Ladakh, and prepare for long war – Ukraine-style.