| | |
| --- | --- |
| | The Author is Former Director General of Information Systems and A Special Forces Veteran, Indian Army |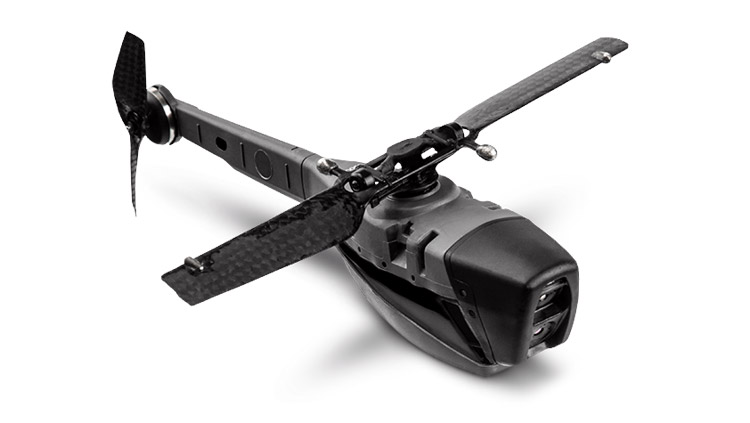 Black Hornet Personal Reconnaissance Systems
Rapid advancements in technology is empowering militarires as well as terrorists. This includes armed drones and remote controlled bombs. In May 2019, Indonesian police raided a terrorist cell with ability to use Wi-Fi to detonate explosive devices. Several suspects arrested in Java are members of local militant group 'Ansharut Daulah' owing allegiance to the Islamic State. During the raids, bomb-making equipment and traces of Triacetone Triperoxide (TATP) were found. TATP is highly unstable explosive used by ISIS in bombings in Paris, Brussels and recent Easter Sunday bombings in Sri Lanka.
One suspect is a skilled bomb-maker who was perfecting the process of detonating bombs through Wi-Fi networks. The group planned bomb attacks on the day votes were to be counted of recently held elections. As for use of drones, we may see further refinement with technologies developing rapidly: upgraded motors; better power systems and batteries; better navigation technology, and; miniaturisation coupled with heavy duty on-board computers. Modern quadcopters are able to fly through heavy rain and through blistering heat, lifting solid charges. The US has begun equipping its soldiers for the first time with pocket-sized FLIR Black Hornet personnel reconnaissance drones that would be game-changers in battlefield. The Black Hornet can fly out to roughly 2.8 km, allowing soldiers to assess the situation beyond them without leaving cover and exposing themselves. They are akin to flying binoculars that would save lives in conflict situations. South Korean Army recently conducted successful tests of drone-bombers, which are also armed with 60mm mines, at in the Army Intelligence School located at Inchon. A swarm of such drones-bombers can create a serious problem for any army. It may be recalled that the Islamic State used drones extensively in Iraq-Syria for reconnaissance, surveillance and dropping explosives and mines, inflicting casualties and caution on attacking forces, which has been described in these columns earlier. It was also covered earlier that in 2018, there were periodic explosives-laden swarm drone attacks on Russia's military base in Syria.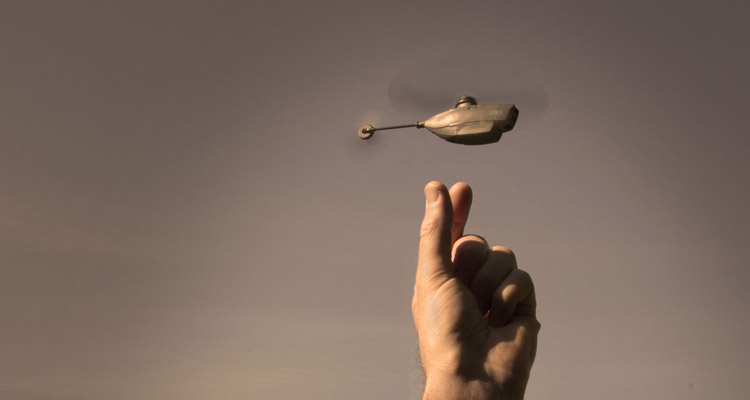 Black Hornet Personal Reconnaissance Systems
Presently, there is news of armed drones of Yemen-based Houthi rebels striking Saudi Arabia and UAE. Houthis use drones of two types; 'Qasef-1' with a range of 145 km and 'UAV-X' with a range of 1,450 km. This indicates to the world enormity of the threat, both from adversarial militaries and non-state/state-sponsored terrorist organisations. India should be concerned about swarm drone capabilities of China. China displayed a 'military' drone swarm of 119 drones in August 2017, breaking the US record of 103 drones in the same year and on May 1, 2018, China demonstrated flying a swarm of 1374 drones during Labour Day celebrations at Xian. In 2017, China had also successfully tested launching drones using electromagnetic pulse (EMP), reaching 100 km/hr within moments of launch and autonomously adjusting the trajectory and altitude while streaming towards the target. China can pass such technology to Pakistan / Pak-based terror groups.
Our National Security Guard (NSG) is equipped with armed drones, which can also drop grenades. But the DRDO has yet to come out with drones for the Armed Forces. The Army has been experimenting with drones through the Army Commanders Financial Powers and other avenues. The IAF launched a Swarm Drone Competition on October 8, 2018, open to all Indians, including students in all educational institutions across India. IAF is looking at swarms to deliver relief supplies in disaster-hit regions, especially in remote and far-flung areas, with a single operator in a portable ground control unit to be able to control up to 50 drones that can fly 100 km carrying a payload of one kg and spend up to an hour on the target. Top three winners will get Rs 10 lakh as prize, followed by a co-production opportunity with a Base Repair Depot. The winners are to be announced on Kargil Vijay Diwas on Jury 26, 2019.
We must also take into account the current ISIS focus on South Asia, proclamation of establishment of a province in J&K ("Wilayah of Hind"), open threat to attack Bangladesh and India, posters in Bengali language appearing in West Bengal, and intelligence agencies warning that ISIS in Bangladesh are planning attacks in West Bengal. Policy makers and our security establishment need to take a concerted view of the drone threat. We need to develop matching capabilities - both offensive and defensive, focusing on bigger drone swarms as well as the smaller variety that can be used by terrorists.