| | |
| --- | --- |
| | The Author is Former Director General of Information Systems and A Special Forces Veteran, Indian Army |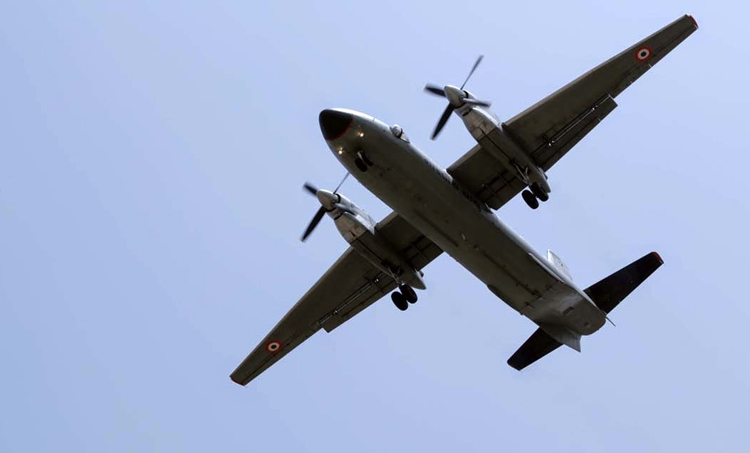 AN-32
Mounting number of air crashes of military aircraft should be a matter of deep concern. Within 2019, the IAF has lost 11 aircraft; 1 x Jaguar aircraft, 1 x Mirage 2000, 1 x Su-30MKI, 2 x MiG 27, 2 x MiG-21, 2 x Surya Kiran Hawk, 1 x AN-32 and 1 x Mi-17 helicopter, latter a case of fratricide. Overall 22 service personnel were killed; three pilots, in addition to all six onboard the Mi-17 helicopter and all 13 onboard the ill-fated AN-32. Seven pilots managed to eject safely. Statistics-wise by December 2017, Indian Armed Forces had lost 35 aircraft, killing 14 pilots since 2014-2015. Media had also brought out that if figure since 2011 were taken, this would come to some 70 aircraft lost, killing over 80 people. Unfortunately, such figures are glossed over.
In May 2012, the then Defence Minister informed Rajya Sabha that over the past 40 years, India had lost more than half of its MiG combat fleet of 872 aircraft, saying, "482 MiG aircraft accidents took place till April 19, 2012". He also revealed that these crashes led to the loss of precious lives of 171 pilots, 39 civilians and eight persons from other services. The minister went on to state that the cause of these accidents were "both human error and technical defects". A delegation of wives of pilots had approached the defence minister to retire the MiGs, following which the IAF Chief flew a MiG fighter himself. An IAF pilot approached the Supreme Court to retire the MiGs, terming them "flying coffins". However, his plea was rejected. A senior IAF veteran, well qualified in technical testing of aircraft while in service, says, "Normally the pattern of accidents per annum in the IAF is 55 per cent human error and 35 per cent technical error with other factors like bird strike etc accounting for the rest. A high preponderance of technical errors in this year indicates a severe drop in professionalism among the support staff. The command and control functions appear to have degraded. Of the three services, the Air Force is most lax in "military" discipline because of the specialist nature of the work. The individual's commitment appears to have waned. The Air Force is the canary in the military mine. Similar affectation could be there in the other services too". These remarks may appear harsh to some but need to be viewed in backdrop of exceptionally high rate of crashes this year. These 11 aircraft losses occurred within a span of 128 days; January 28 to June 3. The first crash on January 28 involved a Jaguar fighter aircraft that crashed in Uttar Pradesh's Kushinagar district, the crash occurring minutes after taking off from Gorakhpur IAF Station. The pilot ejected safely in this case. The 11th crash on June 3 involved an AN-32 transport aircraft on way to Mechuka advanced landing ground near China border from Jorhat. The crash occurred 33 minutes after taking off. After several days of search, the wreckage was finally spotted and all the 13 crew members were declared dead.
This year perhaps has been too bloody compared to other years, not counting the Indo-Pak Wars of 1965 and 1971. During the 1965 Indo-Pak War, IAF lost 61 aircraft but these losses included 36 aircraft lost on ground when enemy attacked our air bases. As for the 1971 Indo-Pak War, IAF lost 70 aircraft, 50 per cent of which were due enemy ground fire and around 30 per cent were lost in dogfights. In this case too, Pakistan opened the war in the Western Theatre by launching series of air attacks on IAF bases at Amritsar, Awantipur, Faridkot, Pathankot and Srinagar on December 3, 1971, at about 1730 hours. Wars naturally involve massive aircraft deployments, but it is losses in the non-war period that must receive focus. Most important is reduction of combat capacity in the backdrop of number of aircraft inducted vis-à-vis those lost, even though new inductions would be superior to ones lost. The operational requirements of number of squadrons cannot be ignored. The logic by some there would be no war should be passť at least now. We undertook Balakot airstrikes without conventional war. Besides, air is an essential part of sub-conventional war even though not the solution by itself. Besides requirements of war, air power is threat in being that acts as deterrent to enemy mischief, and as lever at the bargaining table. Government needs to seriously look at vintage of our military aircraft, even as they continue to be flown. Loss of aircraft apart, loss of skilled pilots is a national loss that is treated as matter of routine. A British military delegation that visited IAF Station, Agra in 1970 was shocked to see we were still using C-117 Fairchild Packet transport aircraft for paratrooping, which they phased out years back. But abovementioned remarks of the IAF veteran about 'severe drop in professionalism among the support staff', is ominous, especially when pilots have no role in serviceability of the aircraft. When questioned about possibility of sabotage, the IAF veteran responded by saying, "Not sure about that as the rule is that no single person ever works on an aircraft.
However, the crashes immediately after take off do point to something." During the Regional Conference on Security held in Bangladesh in 2001, Pakistani speakers Shirin Mazari, DG, Institute of Strategic Studies and Lt General Javed Hassan, Commandant, NDC propagated low intensity conflict and all forms of indirect intervention in the territory of a rival state, also talking of the tool of subversion and sabotage as a manner of tactics short of direct all out military confrontation. After all sabotage is the easiest form of crippling enemy's air power – loosening few crews is all it would take. This, and other issues discussed above, need serious introspection at the national and military levels, plus institution of counter measures.