| | |
| --- | --- |
| | The Author is Former Director General of Information Systems and A Special Forces Veteran, Indian Army |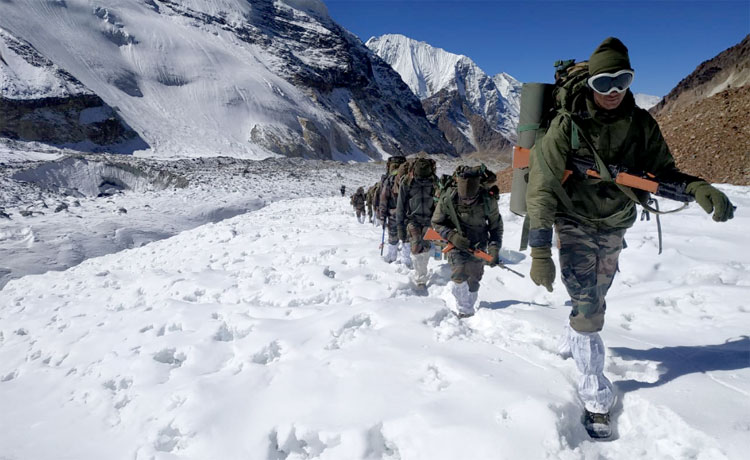 INDIAN SOLDIERS PATROLLING THE BORDER AREAS
News reports of July 22 cited Defence Minister Rajnath Singh having asked the Armed Forces to be prepared to respond at short notice as also build and sustain military capabilities to deter any adversary in the long run. The adversary obviously implied a collusive China-Pakistan threat given the ground situation including Pakistan mobilising two divisions along the Line of Control (LoC) in Pakistan Occupied Kashmir. July 22 was also when the Defence Minister addressed top IAF commanders at Air Force Headquarters wherein he alluded to the ongoing de-escalation efforts at the Line of Actual Control (LAC) urging the IAF to "stand ready to handle any eventuality". The Armed Forces have naturally catered for possible collusive threat from China and Pakistan taking joint steps on both the fronts amid tensions at the LAC in Ladakh. Chinese actions indicate that the standoff will be a long haul. The speculation also is that while the PLA will force us to stay engaged in Ladakh, it might do something in another sector, which could be in Arunachal Pradesh, Uttrakhand, Himachal Pradesh or even through Bhutan. Simultaneously Pakistan could apply pressure along the LOC which possibly would be on China's behest. This would be more so if China wants to progress further operations in Eastern Ladakh.
RAKSHA MANTRI RAJNATH SINGH ALONG WITH CHIEF OF THE AIR STAFF, AIR CHIEF MARSHAL RKS BHADAURIA ARRIVING FOR THE AIR FORCE COMMANDERS' CONFERENCE
As per news reports, India has deployed forward 35,000 additional troops along with T-90 tanks, Bofors artillery guns etc. IAF and Naval fighter jets have been staged forward. Measures have also been instituted in the Andaman and Nicobar Islands (ANI) as also in the Indian Ocean against Chinese mischief through deployment of additional naval vessels and submarines. There is no doubt that the Chinese aggression caught the Indian establishment napping and the contingency that PLA would mobilise mechanised divisions against us was drowned in the utopia of 'Hindi Chini Bhai Bhai', Wuhan Spirit and Hand-in-Hand exercises. That is why we have had to rush T-90 tanks to the LAC that will have attendant problems of maintenance and maneuverability during winter and we are now scouting the world for light tanks. Even in terms of drones, it is only now that the DRDO has managed to provide the 'Bharat' drones for surveillance at the frontline though the numbers may still not be adequate. But we still don't have dedicated satellite cover for LAC despite ISRO having the capability and sending missions to the Moon and Mars.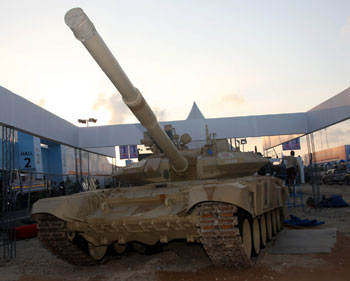 INDIAN T-90 TANK
PLA chose intrusion areas very well; beyond their 1959-1960 LAC claim line occupying dominating ground and making use of what is termed by some as 'no-man's land' but where certain ground has considerable tactical advantage. Today even a small country like Nepal is claiming no-man's land along the India-Nepal border as Nepalese territory. Witness the mayor of Bhimdutt Nagar in Kanchanpur district of Nepal recently claiming a patch of no-man's land near the India-Nepal border in Champawat district of Kumaon as Nepalese territory. There is absolutely no excuse for India not having surreptitiously occupied the high ground in Galwan permanently before completing the Darbuk-Shyok-Daulat Beg Oldi (DSDBO) road and the Col Chewang Rinchen Bridge on Shyok River between Darbuk and DBO inaugurated by Defence Minister Rajnath Singh on October 21, 2019 with China sitting on thousands of square kilometres of India Territory. This would have obviated the clash with PLA in Galawan area on June 15-16, 2020 pursuant to our patrol having been ordered to demolish the PLA structure ahead of PP 14 (like Nehru's diktat to throw the Chinese out) that led to multiple casualties on both sides. Why we failed to do this while the IAF reactivated the DBO airstrip in 2008 'without' reference to the Centre can perhaps be explained by CDS General Bipin Rawat who was then the Army Chief – was it pusillanimity or he never gave it a thought? Witness the brashness of PLA pill boxes atop our post at Finger 4 in Pangong Tso which did not come up overnight.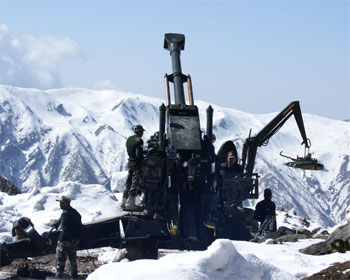 INDIAN ARTILLERY ON HIGH ALERT AT THE BORDERS
One explanation for not occupying Galwan high ground last year is perhaps because government turns to putty on mere thought of pro-active action against China. We did not take any initiative immediately post Chinese intrusions because government was scared to acknowledge theatre-level intrusions in sharp contrast to Pakistan's Kargil intrusions in 1999 also under NDA government with norm of daily briefings. Such denial despite no opposition worth the name indicates a surprising compulsive phobia. China branded India aggressor from day one whereas our political hierarchy, NSA and CDS have not dared to name China. Continuation of Corps Commander-level and diplomatic talks is used by PLA to consolidate in intrusion areas while China gives vague statements that disengagement has taken place in "most places". The current situation is that PLA has brought additional boats and is building more structures in areas of Fingers 4 and 5 in Pangong Tso. Disengagement in Gogra/Hot Springs area is negligible. Disengagement has happened in Galwan but new PLA encampments are in close proximity because of which PLA reverting to April 2020 positions, as demanded by India, will unlikely happen. The deepest Chinese intrusion is in Y Junction area of Depsang where PLA is sitting more than 19 km deep. This is the same area where PLA intruded in 2013. Given the importance of this location which denies ITBP patrols to reach PP 10,11, 11A, 12 and 13, this too should have been surreptitiously occupied by us in conjunct the heights of Galwan on permanent basis much before China's aggression. Since this location brings PLA closer to DBO, the DSDBO Road and the DBO airstrip, PLA may not withdraw from Y Junction at all.
China has been eyeing to join hands with Pakistan along the Shyok River and reopen the old Silk Route through the Karakoram Pass, bagging the Siachen Glacier and helping Pakistan slice territories of J&K. This is a very tall order and India is no pushover but China will maintain pressure all over looking for opportune time for another push. Some armchair strategists recommend India should thin out additional forward deployment, let ITBP patrol the LAC and maintain adequate reserves for reaction. But tactically important ground in such difficult terrain once taken requires much greater force to dislodge, not to mention the movement time of reserves over such terrain. These strategists are not much different from those who recommended vacating Saltoro Range in Siachen area, have a monitoring system and maintain reserves – if only operations in the mountains could be that simple. The military would have catered for blocking PLA progressing operations beyond Depsang, Pangong Tso, even Gogra/Hot Springs and Galwan or elsewhere but while government appears chary of quid pro quo for fear of annoying China which has declared war on us, we should at least examine the no man's land carefully to create pressure points against China beyond economic measures.
There is talk of using air power which has definite advantage but when there is so much fear of firing the first bullet the initiative for use of air power will remain with China. The Army is outfitting additional troops inducted for winter but timely supply will be essential to deny large-scale frost bite cases. Finally, collusive China-Pakistan threat includes upping the third front within India. It is high time we exploit fault-lines of these rogue countries in conjunction our strategic partners.