| | |
| --- | --- |
| | The Author is Former Director General of Information Systems and A Special Forces Veteran, Indian Army |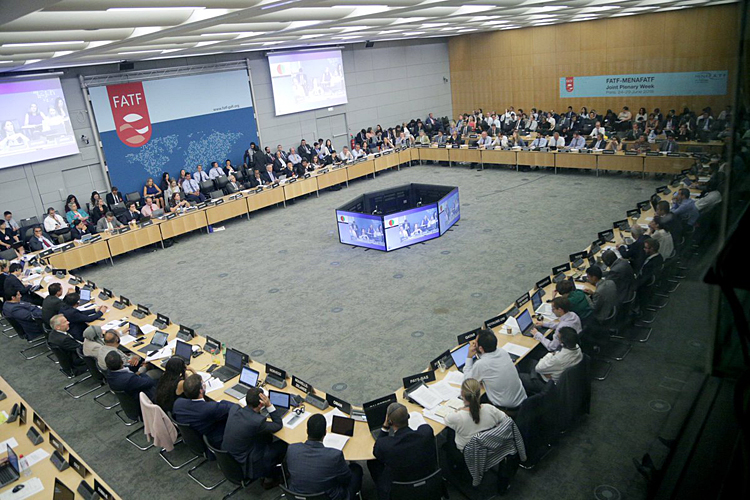 (FILE PHOTO) FATF
Ahead of the next plenary of the Financial Action Task Force (FATF) scheduled from February 21-26, 2021 in Paris, which may be held virtually, Pakistan is engaged in playing the usual ruse by taking face saving measures against designated terrorist leaders and their terror-financing activities to wriggle out from the 'grey list' of FATF on which it is was placed in June 2018. The urgency is more because in end January, the Asia Pacific Forum is meeting to review the case of Pakistan's 'grey list' status and would be forwarding their recommendations to the FATF.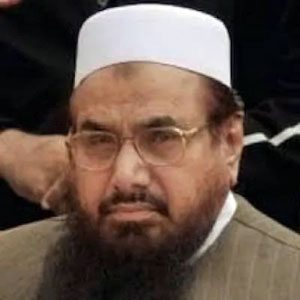 Hafiz Saeed, Chief of Jamat-ud-Dawa (JuD)
On December 24, 2020, the Anti-Terrorism Court (ATC) of Lahore sentenced Hafiz Saeed, Chief of Jamat-ud-Dawa (JuD) to 15 and half years in jail and imposed a fine of Pakistani Rupees (PKR) 200,000. Hafiz Saeed is a UN-designated terrorist under the UN Security Council Resolution 1267 in December 2008 on whom the US has placed a USD 10 million bounty. He was mastermind of the 26/11 Mumbai terrorist attacks, has previously been convicted for 21 years imprisonment in four terror financing cases. Now Saeed is expected to undergo collective imprisonment of 36 years in five terror financing cases at the Kot Lakhpat Jail in Lahore. Four other JuD leaders, namely Hafiz Abdus Salam, Zafar Iqbal, Yahya Mujahid and Muhammad Ashraf were also convicted by the ATC and fined PKR 200,000. Six month jail and fines of PKR 200,000 was also given to Abdul Rehman Makki, Saeed's brother-in-law.
The fact, however, is that Saeed is a darling of Pakistan's ISI who is shoved in jail for short durations closer to the FATF meets and is otherwise free to continue his terror activities including visiting the border areas (like Masood Azhar) to advise the Pakistani army how to improve infiltration and better organise the launch pads. To top this, the Pakistani media has periodically confirmed that arrest and jail of terrorist leaders mean total red carpet treatment with full freedom to meet anyone. So called "arrested" terrorist leaders also are quietly released, like another designated terrorist Masood Azhar, Chief of Jaish-e-Mohammed (JeM), was secretly released from a jail in Pakistan in September 2019. Paying fines like PKR 200,000 is sweet nothings with enormous funds of terror financing and the ISI ready to chip in, if required.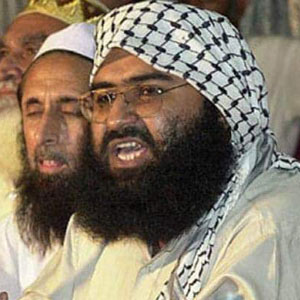 Masood Azhar, Chief of Jaish-e-Mohammed (JeM)
On January 2, 2021, Pakistan's Counter Terrorism Department (CTD) arrested Zaki-ur-Rahman Lakhvi, Operations Commander of Lashkar-e- Tayyiba (LeT) on charges of using terror funds. The spokesman of CTD stated, "Zaki-ur-Rahman Lakhvi is accused of running a dispensary using funds collected for terrorism financing. He and others also collected funds from this dispensary and used them for further terrorism financing and for personal expenses. Lakhvi's offences were compounded by the fact that he is on the United Nation's Security Council list of banned terrorists (under the UNSC 1267/1373 committee), and thus cannot have recourse to any funds without 'special clearance'. The case is expected to be heard by the Anti-Terrorism Court in Lahore."
The United Nations Security Council Sanctions Committee had designated Lakhvi a terrorist in 2008 for directing LeT operations in Chechnya, Bosnia, Iraq, Afghanistan and South-East Asia. Under pressure after the Mumbai attacks, Pakistani authorities had arrested Lakhvi, who was accused of training the 10 Pakistani terrorists and directing terror attacks in Mumbai on November 26-28, 2008 that left 166 people dead, from a control room in Karachi. He was held in Rawalpindi's Adiala jail until he was granted bail, and released by the Lahore High Court in April 2015. Lakhvi's recent arrest nearly five years after he was released on bail as accused in the 26/11 Mumbai terror attacks is clearly to fool the FATF.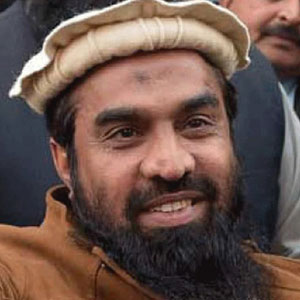 Zaki-ur-Rahman Lakhvi, Operations Commander
of Lashkar-e- Tayyiba (LeT)
In August 2020, Pakistan had imposed "tough" financial sanctions on 88 banned terror groups and their leaders, including Hafiz Saeed, Masood Azhar and Dawood Ibrahim, by ordering the seizure of all of their properties and freezing of bank accounts. But what was the follow up – why was Hafiz Saeed arrested only in December and why Masood Azhar and Dawood Ibrahim are not in jail? Why has Lakhvi been arrested only in January 2021? Pakistan has been using face savers to avoid being placed on the 'black list' of the FATF.
Notably, some 146 UN banned terrorists are Pakistani citizens. FATFs plenary session in October 2020, had given Pakistan three months more to complete the action plan, in which it has cleared 21 of the 27 points, with six outstanding. The FATF told Pakistan it must demonstrate "effective implementation of targeted financial sanctions against all (UNSC) 1267 and 1373 designated terrorists and those acting for or on their behalf, preventing the raising and moving of funds, identifying and freezing assets, and prohibiting access to funds and financial services" and show effective prosecution against them as well.
In January 2021, the US State Department reviewed and maintained the terrorist designations of Pakistan-based Lashkar-e-Tayyiba (LeT) and Lashkar-i-Jhangvi (LJ), along with ISIL Sinai Peninsula (ISIL-SP) and several other organisations. The Lashkar-e-Jhangvi operates in Pakistan and Afghanistan and is an offshoot of anti-Shia party Sipah-e-Sahaba of Pakistan. This is being viewed as a setback to Pakistan who wants to wriggle out of the 'grey list' though Pakistan should have been downgraded to FATFs 'black list' in 2019 or 2020. However, in order to avoid being put on the black list a country only needs support of three FATF members and Pakistan has confirmed support of China, Turkey and Malaysia. Besides, China has also been rooting for Pakistan to be taken off from FATF's 'grey list', least it collapses economically because continuation on the 'grey list' would not allow financial aid from the International Monetary Fund (IMF), the World Bank, the Asian Development Bank (ADB) and the European Union.