China appears to be 'humouring' India by continuing these series of talks while going on consolidating their deployments in Eastern Ladakh and bringing forward more weapon systems
| | |
| --- | --- |
| | The Author is Former Director General of Information Systems and A Special Forces Veteran, Indian Army |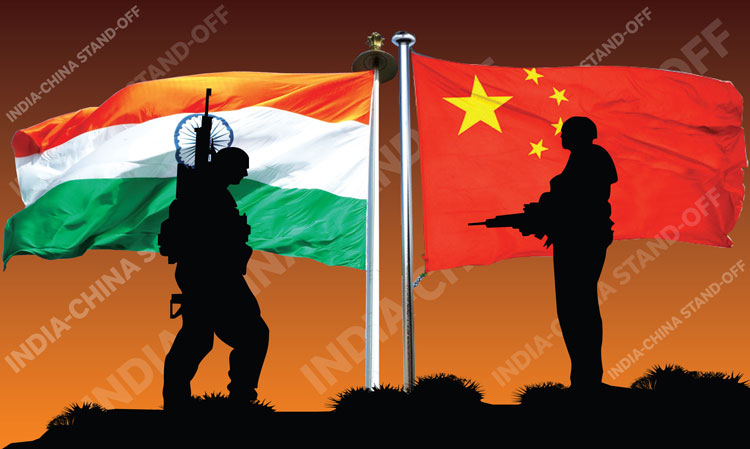 The ninth Corps Commander level talks between Lieutenant General PGK Menon, 14 Corps Commander, and Major General Liu Lin, Commander of the South Xinjiang Military District was held at the Moldo meeting point on January 24, 2021 amid the ongoing standoff in Eastern Ladakh. These talks were held after a lapse of two months, after the previous round reportedly went on for nearly 16 hours, till 2.30 AM on January 25.
Highlights of the joint statement issued on conclusion of this round of talks included the following: both the Indian Army and the Chinese People's Liberation Army (PLA) agreed to push for an early disengagement of their frontline troops at friction areas on the contested Line of Actual Control (LAC) in Eastern Ladakh; both sides agreed to follow the important consensus of their state leaders, maintain the good momentum of dialogue and negotiation, and hold the 10th round of the Corps Commander-level meeting at an early date to jointly advance de-escalation; the two sides agreed to continue their effective efforts in ensuring the restraint of the frontline troops, stabilise and control the situation along the LAC in the western sector of the China-India border, and jointly maintain peace and tranquility, and; the two sides had a "candid and in-depth exchange of views" on disengagement along the LAC and agreed that this round of meeting was positive, practical and constructive, which further enhanced mutual trust and understanding.
According to media, India has asked for complete withdrawal of the PLA from the friction points despite the growing mistrust. Considering the Chinese actions, this is nothing but chasing a chimera. Words like "constructive talks" and "early disengagement" coming up repeatedly in joint statements after series of talks are mere semantics with no intent shown by China to fall back. In fact, China appears to be 'humouring' India by continuing these series of talks while going on consolidating the intrusions and deployments in Eastern Ladakh and brining forward more weapon systems. China has now deployed tanks facing Indian locations at the Kailash Range and the Spanggur Gap.
According to media reports, India proposed during the ninth round of talks that from the next meeting, detailed discussions should also be held on the withdrawal of Chinese troops from Depsang Plains. This is the surprising part because Depsang is the deepest intrusion made by the PLA which is of strategic importance to China since it brings them closer to Daulat Beg Oldi (DBO) and airstrip in order to interdict the Darbuk-Shyok-DBO (DSDBO) Road and capture all area north up to the Karakoram (KK) Pass. Withdrawal of PLA from Depsang should have been the first demand by India. If this was done fearing China will demand we withdraw our troops from heights around Chushul, Kailash Range and those covering the Spanggur Gap, Chinese need to be bluntly told that these locations are in our territory and the LAC was not crossed. Vacating these locations in exchange for PLA withdrawing from Depsang, as China is likely to demand, would be a strategic blunder.
Not blaming China for the aggression right in the beginning from May-June 2020 and not admitting that PLA had made intrusions in Depsang, Gogra-Hot Springs and north of Pangong Tso has emboldened the enemy more. Days before the ninth round of talks at Moldo, there was a clash between Indian Army and PLA at Naku La in Sikkim on January 20, when Chinese soldiers tried to intrude into Indian Territory. Around 20 Chinese soldiers were reportedly injured in the brawl while four soldiers were injured on the Indian side. The incident, though being called 'minor', was obviously violent if 20 PLA soldiers were injured. After news of the clash appeared in media on January 25, the Indian Army released a statement, saying, "We have received several queries regarding a face-off between Indian Army and PLA troops in Sikkim sector. It is clarified that there was a minor face-off at Nakula area of North Sikkim on January 20, 2021 and the same was resolved by local commanders as per established protocols." China has denied any clash took place at Naku La and not mentioned and casualties. For that matter, China never disclosed the number of PLA soldiers killed during the Galwan clash on night of June 15-16 last year. But it is significant to note that in May 2020 there PLA had tried to intrude into Naku La area. It is quite possible that China plans to open a front in Sikkim.
News reports of January 25, 2021, said that a village head has said that Chinese vehicles are using Indian roads to enter Indian Territory in Eastern Ladakh. Urgain Tsewang, village head of Koyul (Kakjung), one of the last settlements in Demchok sector, shared a video with an Indian daily on December 16, 2020 showing two Chinese vehicles were turned away by a group of locals and security personnel. In another video dated December 10, 2020, few Chinese civilians are seen taking photographs of the area, with their vehicles parked nearby. Apparently, when the nomads went for winter grazing, Chinese asked them to vacate the area. On December 10, some villagers went to the area and saw that Chinese had transgressed Indian Territory by more than one km from the border. PLA personnel were interspersed with civilians. The area where China is trying to assert is close to Patrol Point 38. Our nomads were shocked to find the Chinese sauntering on the Indian side. The person who recorded the video also said that PLA is using roads built by India to encroach on our territory.
Finally, China apparently has no intention to either de-escalate or withdraw from the friction-cum-intrusion areas. We are dealing with a snake that feeds on bat soup.