It should be for the IAF to make the final selection, based on merit and free from all geopolitical pressures that they will likely face
| | |
| --- | --- |
| | The Author is Former Director General of Information Systems and A Special Forces Veteran, Indian Army |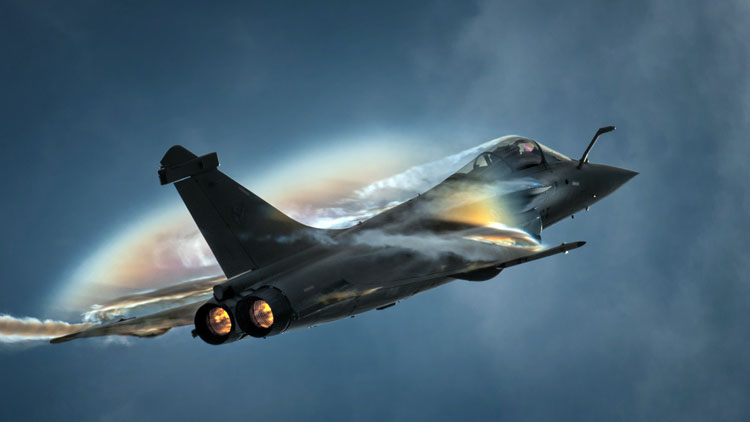 Rafale
International lobbying for 114 fighter jets, the Indian Air Force (IAF) is seeking, is at its peak. Lockheed Martin offered its F-21 for exclusive use of the IAF and promised that this jet fighter will not be sold to any other country. Representatives of Lockheed Martin described it as the next "natural step" for the company, adding that IAF's acceptance of the F-21 would lead to a future partnership for the use of F-35 which they argued was the most sophisticated fighter aircraft in the world right now. What this implies is that IAF should first buy the 114 x F-21 and maybe after a decade or so later the F-35 will be offered – sardonic? Notably, the US State Department had approved the sale of 105 x F-35 joint strike fighters to Japan which Lockheed Martin argued was the US government decision over which the firm has no control. Lockheed Martin also claimed that the F-21 was totally different from the F-16 though many believed that the F-21 is redesigned F-16. The firm said F-21 provides a landmark 'Make in India' win and is the only offering that provides a pathway to exclusive production with future exports. Export in F-21 however means the fighter jet would not be exclusively used by the IAF.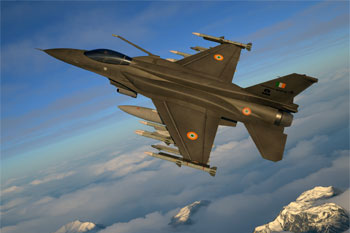 F-21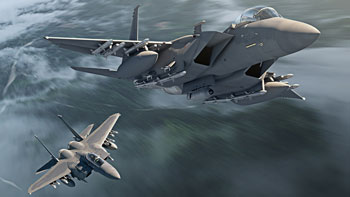 F-15EX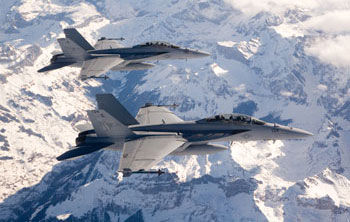 F/A-18E/F - Super-Hornets
According to foreign media reports of July 12, 2020, the US was outraged with India for overlooking the American fighter jets including the F-21 that the US claimed was a lethal combination of stealth F-35 and F-22 jets, ignoring and instead signing a 2.43-billion deal with Russia for the acquisition of MiG-29s and Sukhoi Su-30 MKIs. The US has long been craving to sell the customised F-21s to India which was unveiled during Aero India 2019 in Bengaluru. Amidst the ongoing India-China standoff, India is importing, from Russia, 33 new fighter aircraft including 12 x Su-30 MKIs and 21 x MiG-29s along with up-gradation of 59 x MiG-29s. The MiG-29 procurement and up-gradation from Russia is estimated to cost 7,418 crore. The Su-30 MKI will be procured from HAL at an estimated cost of 10,730 crore. Following this development, a senior US State Department official announced that India was not 'safeguarded' from penalties under CAATSA, which was an indirect threat to India for importing Russian aircraft.
News reports of January 29, 2021, now reveal that the US government has granted approval to the Boeing Company for marketing its newest heavy fighter, the F-15EX to India. The F-15 Eagle entered US Air Force (USAF) service in its original form over four decades ago. However, it has been continually upgraded to remain state-of-the-art. The USAF's confidence in the F-15 platform was underlined in July 2020, when it awarded Boeing a floating $23 billion contract for up to 144 x F-15EX fighters – the F-15's latest version. That means the F-15EX sustainment and upgrading programmes will continue for at least another three decades. The F-15 Eagle, which is flown by several air forces, including that of Israel, has a formidable air-to-air combat record of 104-0. Along the way, Boeing developed a ground strike version called the Strike Eagle.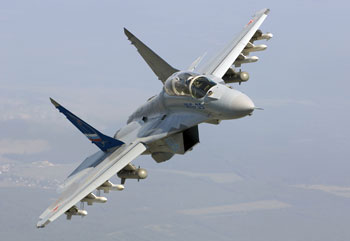 MIG-35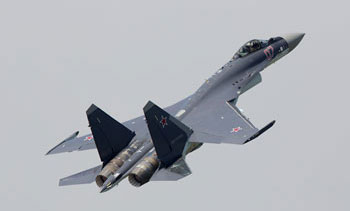 Sukhoi Su-35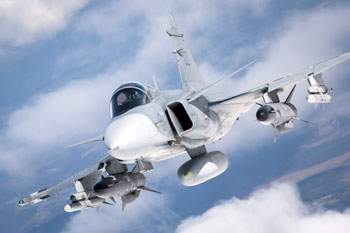 Saab Gripen
Eurofighter Typhoon
Now, equipped with a new cockpit, active electronically scanned array (AESA) radar, integrated electronic warfare suite and fused sensors and data links, the F-15EX has been transformed into a multi-role fighter capable of the full range of missions. The F-15EX costs $80.3 million per fighter including the cost of its twin engines as per US budget figures. However, building the aircraft in India would entail setting up and certifying a new factory and training workers, which would increase the costs.
According to another report, India and Russia have preliminarily agreed during the recent Aero India 2021 aerospace show in Bengaluru on the joint production of the Russian MiG-35 aircraft and its promotion in the tender for the purchase of 110 x fighter jets for the IAF. According to Vladimir Drozhzhov, Deputy Head of the Federal Service for Military-Technical Cooperation of Russia, "A preliminary agreement has been reached with the Hindustan Aeronautics Limited (HAL) on joint participation in the project." Rosoboronexport had already sent an offer to the Indian side for the supply of this aircraft at the MAKS-2019 air show where Indian pilots were able to fly the MiG-35. Terms of the future deal had been announced earlier; of the 110 multirole fighters, 17 aircraft are to be delivered in ready state with remaining 93 assembled by HAL under license as the strategic partner. Overall cost of the program is estimated at $15-18 billion. The MiG-35 is a Russian multipurpose fighter capable of detecting up to 30 air targets within a radius of 160 km and attack up to six air and four ground targets simultaneously. Rosoboronexport also announced during Aero India 2021 that Russian specialists will be involved in the repair of the Indian aircraft carrier INS 'Vikramaditya'.
It may be recalled that seven fighter jets manufacturers had responded to the IAF's request for information (RFI) floated in 2019, which included: Boeing with its F/A-18E/F Super Hornet; Lockheed Martin with its single-engine F-21; Saab with its single-engine Gripen E/F, Dassault with its twin-engine Rafale, Eurofighter GmbH with its twin-engine Typhoon, and Russia with two twin-engine fighters -- RAC MiG-35 and Sukhoi Su-35. It is possible that Boeing will replace its earlier offer of F/A-18E/F Super Hornet with the F-15EX unless it wants to keep both on offer. Finally, it should be for the IAF to make the final selection, free from geopolitical pressures that the Indian government will likely be subjected to.