Despite Pakistan being the epicenter of terror generation and its record of nuclear proliferation, it has continued to escape the FATF 'Black List'
| | |
| --- | --- |
| | The Author is Former Director General of Information Systems and A Special Forces Veteran, Indian Army |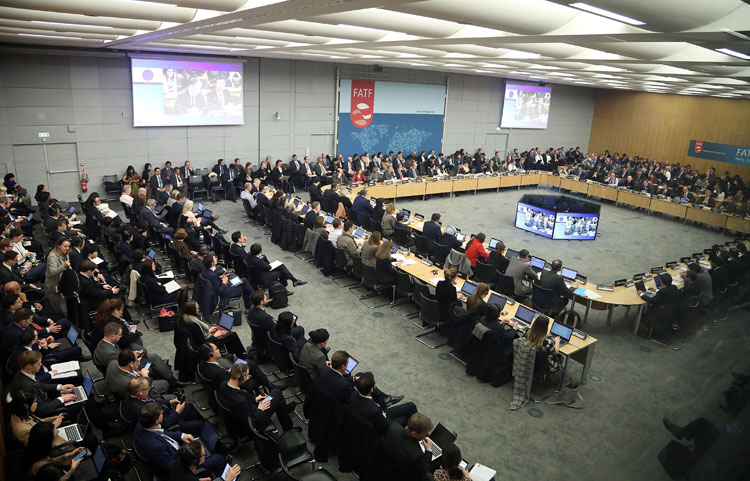 (FILE PHOTO) Financial Action Task Force (FATF)
The Financial Action Task Force (FATF) was established by the G-7 summit held in Paris in 1989. The FATF blacklist, presently called 'Call for Action', was for the list of 'Non-Cooperative Countries or Territories' (NCCTs). The FATF blacklist has been issued by the FATF since 2000, which is updated annually. FATF describes "high-risk jurisdictions subject to a Call for Action" as having "significant strategic deficiencies in their regimes to counter money laundering, terrorist financing, and financing of proliferation.
For all countries identified as high-risk, the FATF calls on all members and urges all jurisdictions to apply enhanced due diligence, and in the most serious cases, countries are called upon to apply counter-measures to protect the international financial system from the ongoing money laundering, terrorist financing, and proliferation financing risks emanating from the country. As of February 21, 2020, only two countries are on the FATF 'Black List', namely, North Korea and Iran.
Objectives of the FATF are to set standards and promote effective implementation of legal, regulatory and operational measures for combating money laundering, terrorist financing and other related threats to the integrity of the international financial system. However, only North Korea and Iran being placed on the FATF black list leads to speculation whether certain measure of US influence was involved in the process. How come, Pakistan being the epicenter of terror generation and its record of nuclear proliferation, has continued to escape the FATF 'Black List', having been placed on the 'Grey List' since 2018? Is Pakistan flouting objectives of FATF less than North Korea or Iran? Is showing some progress at multiple successive FATF reviews sufficient to escape being blacklisted?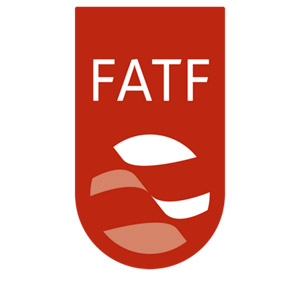 In the plenary session held during October 2020, the FATF had found Pakistan was slow in complying with the action plan directed by the FATF; Pakistan had complied with 21 of 27 points in the action plan. Hence, the FATF had warned Pakistan, saying it could not expect to be given time "forever" to comply with the action plan and that all the deadlines to comply with the FATF action plan had expired. FATF then directed Pakistan to deliver all 27 points by February 2021. But in the months following October 2020, Pakistan merely took some eyewash measures to counter terror-financing.
Even as the FATF was to deliver its verdict on February 25, 2021, the last day of plenary, Pakistan government on February 24 issued an order to freeze the assets, impose prohibition to receive funds, travel ban, and arms embargo on several UN-designated terrorists including Dawood Ibrahim. Pakistan listed Dawood Ibrahim's three Karachi-based addresses including his residence named 'White House'. Apart from Dawood, Pakistan also listed Hafiz Saeed, Masood Azhar, ordering the seizure of all of their properties and freezing of bank accounts.
The FATF said that there had been serious deficiency on the part of Pakistan in checking terror financing and hence it will continue to remain on the "increased monitoring list", another name for the "Grey List". FATF President Marcus Pleyer said, "Pakistan will remain under increased monitoring as serious deficiencies remain related to terror financing. While Pakistan has taken important steps, there are three important points from 27 action points remaining to be acted upon."
Pleyer also said that the deadline given to Pakistan has already expired and asked Islamabad to address their concerns "as quickly as possible", adding, "There is a serious deficiency on the part of Pakistan in checking terror financing and the country is yet to demonstrate taking action against UN-designated terrorists and their associates." FATF said that Pakistan must complete three unfulfilled tasks and once it is completed, the FATF will verify and take a decision on its present status in the next plenary to be held in June.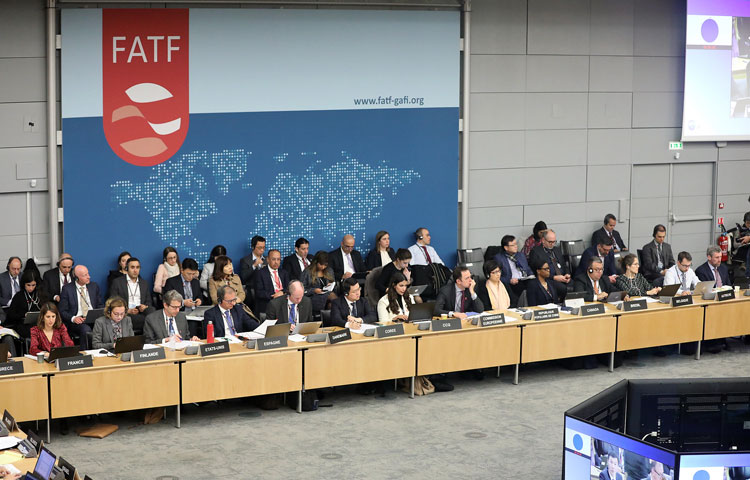 (FILE PHOTO) Financial Action Task Force (FATF)
Notably, the FATF also said that Pakistan courts must give effective, decisive and proportionate punishment to those involved in terrorism. Pakistan's Supreme Court recently acquitted terrorist Saeed Shaikh, the main accused in the 2002 murder of American journalist Daniel Pearl. Pakistan's outstanding action areas include effective implementation of targeted financial sanctions (supported by a comprehensive legal obligation) against all 1,267 and 1,373 designated terrorists and those acting for or on their behalf, including preventing the raising and moving of funds, identifying and freezing assets (movable and immovable), and prohibiting access to funds and financial services.
The FATF has been repeatedly stating that the deadline given to Pakistan to act on all action points has expired long since. Yet despite all the eyewash, Pakistan still has not been able to action on all the points given by the FATF. But the FATF has not placed Pakistan on its 'Black List'. The reason is that any country can avoid blacklisting if it is supported by three member countries of the FATF. Pakistan has ever ready support in China, Turkey and Malaysia for reasons well known and China can 'buy' more support, if needed. China also keeps harping that blacklisting Pakistan may lead to the collapse of the country's banking system as it would have to operate under severe international sanctions; implying continue giving free ticket to Pakistan to continue its terror activities.
Examination of the above indicates there is serious lacuna for the FATF listing a country like Pakistan on its 'Black List'. But the remedy is actually pretty simple - the deadline given to a country on the 'Grey List' should be allowed to be extended only once, not beyond. If such a country continues to default after one extension, it should automatically be placed on the 'Black List'. This would jolt the defaulting country into action and since the FATF plenary is held every four months, the defaulting country has four months time to focus on and complete the action plan in next four months rather than dragging its feet over two years like Pakistan has been conveniently resorting to.