Having achieved its aim of India vacating strategic heights south of Pangong Tso, according to reports, China is now reluctant to discuss further disengagement, leaving out Gogra, Hot Springs and Depsang.
| | |
| --- | --- |
| | The Author is Former Director General of Information Systems and A Special Forces Veteran, Indian Army |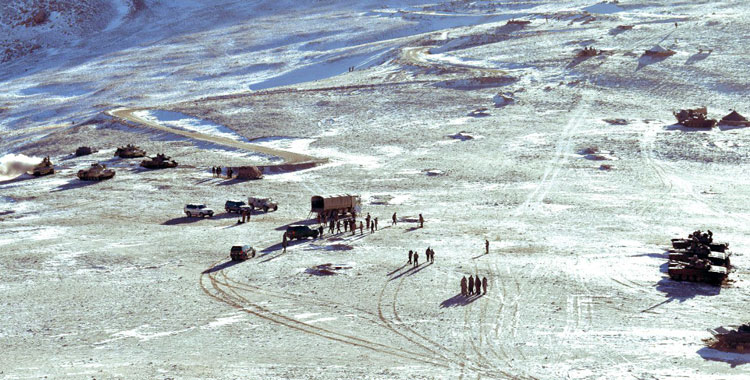 Disengagement at LAC
The 10th round of Corps Commander-level talks on the standoff were held on February 20, 2021 at Moldo, which apparently went on for 16 hours, as has become the norm in such meetings. A joint press release issued by the Press Information Bureau on February 21, read "On February 20, the 10th round of China-India Corps Commander Level Meeting was held on the Chinese side of the Moldo/Chushul border meeting point. The two sides positively appraised the smooth completion of disengagement of frontline troops in the Pangong Lake area noting that it was a significant step forward that provided a good basis for resolution of other remaining issues along the LAC in Western Sector. They had candid and in-depth exchange of views on other issues along the LAC in the Western Sector. The two sides agreed to follow the important consensus of their state leaders, continue their communication and dialogue, stabilise and control the situation on the ground, push for a mutually acceptable resolution of the remaining issues in a steady and orderly manner, so as to jointly maintain peace and tranquility in the border areas".
Earlier, the disengagement process on both banks of Pangong Lake was completed before time because China was more than eager that India vacates the Kailash Range with domination over the Spanggur Gap and heights around Chusul that overlooked PLA's Moldo Garrison on the south bank of Pangong Tso. PLA dismantled its structures and bunkers on the spur of Finger 4 on north bank of Pangong Tso and withdrew to the east of Finger 8. This, along with withdrawal of tanks, artillery and heavy equipment from both sides was extensively covered in media. Indian media termed this a massive gain justifying vacation of strategic height on basis of the fact that our patrolling between Finger 4 and Finger 8 was being contested by PLA.
However, that is unlikely to change because China will definitely demand area between Finger 3 and Finger 8 as buffer when the future MoU for patrolling is discussed, which is to be only after the complete disengagement and could take few months. India has withdrawn to the post east of Finger 3, leaving the post at Finger 4 to where it had fallen back during the 1999 Kargil Conflict. Significantly, the black top road PLA had made up to Finger 4 during the Kargil Conflict remains intact. Moreover, PLA has relocated its disengaged troops from Pangong Tso area to the military garrison in Rutog County about 100 km from Pangong Tso and some 110 km from Moldo. This military garrison being expanded since 2019 is feeder station for PLA in Pangong Tso area and has surface-to-air missile sites, heliports, radar stations and tank training areas.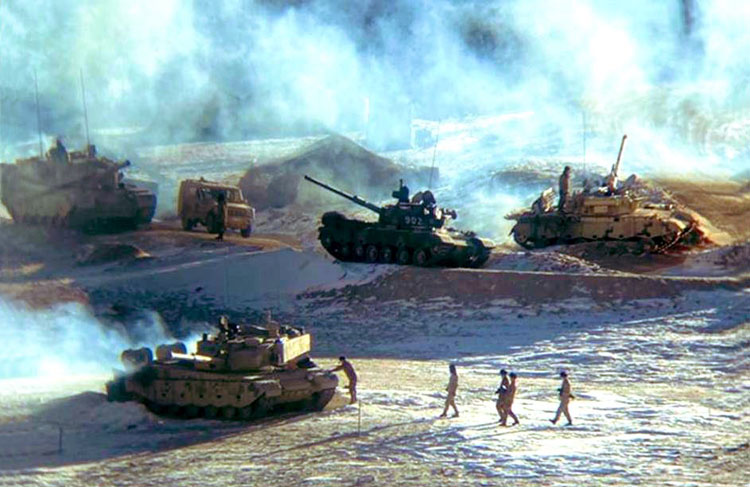 PLA moving back from the LAC
But China showed its true colours during the 10th meeting on February 20 where according to news reports China is reluctant to discuss further disengagement; leaving out Gogra-Hot Springs-Depsang. This is not surprising at all since China achieved its aim to make India lose its aces in first phase of disengagement with India vacating strategic heights south of Pangong Tso. The PLA is lodged 20 km deep inside Depsang at Y-Junction, which China will unlikely vacate. Moreover, since India has no more bargaining chips, China will likely demand buffer zones not only in Gogra and Hot Springs areas but also an additional buffer west of Y-Junction in Despang – all in Indian Territory, even as we continue to harp that not one inch of territory is lost, while China has effectively shifted the LAC westward.
Addressing an election rally in Tamil Nadu on February 21, Defence Minister Rajnath Singh as per news reports said, "After nine rounds of military and diplomatic dialogue, the disengagement process is complete" but nothing can be farther from the truth. Indian politicians routinely resort to fairy tales backed with a plethora of ambiguous media reports and spin doctors to attract votes. But there are two questions that arise here: one, has India accepted the fait accompli beyond the disengagement from Pangong Tso area, and; two, is it going to be business as usual with China now with China having 'regained top slot of India's trading partner?
New reports indicate that India is set to clear 45 investment proposals from China out of some 150 such proposals worth more than $2 billion. The 45 investment proposals include those from Great Wall Motor and SAIC Motor Corp. But is this the right time to start clearing Chinese investments when China has put an apparent spoke in further disengagement? Could we have not waited for the complete disengagement before allowing Chinese investments irrespective in which sector these are?
There is also speculation in media that Chinese President Xi Jinping may travel to India in the second half of 2021 for the BRICS summit if it is held in person and not by video conferencing. During the visit of Chinese Vice President Li Keqiang to India in 2013, PLA intrusion was in Depsang was as deep as it is today. The 2013 PLA intrusion was finally withdrawn after three weeks only when the then government acceded to China's arbitrary demand for dismantling structures and surveillance equipment at Chumar, 600 km south of the PLA intrusion in Depsang. Is the present government happy in presenting the same soft face during Xi's visit?
Whoever takes the initiative to occupy a hill feature at those heights in Eastern Ladakh would have the advantage because retaking it by the opponent requires effort many times more. This is very much relevant in the case of Magar Hill, Gurung Hill, Mukhpari, Rechin La and Rezang La vacated by India as part of first phase of disengagement. Should China, which changes claims and statements at the flip of a coin, surreptitiously occupy any of these heights say during inclement weather or low visibility, will India launch attacks on PLA positions? It does not appear so given the political will displayed until now. For that matter, can the political authority allow the use of force in Depsang if PLA refuses to disengage and vacate Y-Junction, no matter the Army Chief's assurance that strategies are in place for such eventuality? Can China be really trusted with its occupation of the Dokam Plateau in Bhutan after the India-China standoff was called off in 2017. Besides, China has been undertaking rapid military-infrastructure upgrade across the Upper Subansiri district in Arunachal Pradesh including at least three new bridges, troop sheds and a new 66-kilometre road. There is also evidence of increased PLA troop and equipment sheds and better road communication across Naku La in north Sikkim. Spin doctors underplaying all this are conspicuous.
Finally, China's defence budget is 179 billion dollars against 67 billion dollars of ours. We cannot match China in this but the world average of defence budget is 2.3 per cent of GDP even in those countries who are not facing serious external threat. We face the China-Pakistan dual threat, who will fight a well coordinated war next time. Pakistani army officers are posted in PLA HQ for over two years for better coordination. Can we pass this off with politically-motivated statements that presently there are no overt signs of such collusion? Given our military deficiencies the defence budget should been 4 to 4.5 percent of the GDP. Should we be prepared for a two-front war or rule it out? One view is there is scope like slashing at least 5-6 lakh crores from vote-bank schemes like MNREGA, mid-day meals and rice at 2 per kg and increase defence budget. But would policy makers take defence seriously beyond making bombastic statements?