Reports have emerged that Sri Lanka after reneging from the MOC signed with India and Japan on the East Container Terminal (ECT) has now offered the West Container Terminal (WCT) located on the other side of the jetty to India and Japan
| | |
| --- | --- |
| | The Author is Former Director General of Information Systems and A Special Forces Veteran, Indian Army |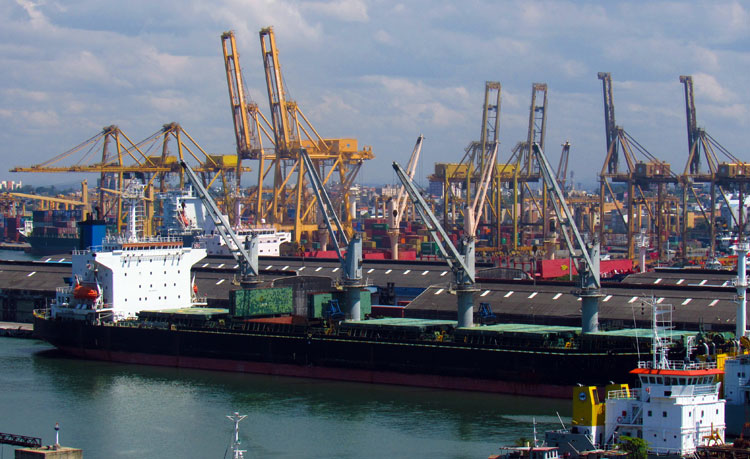 Ships and gantry cranes at the Colombo Harbour, Sri Lanka
Sri Lanka had signed a Memorandum of Cooperation (MOC) with India and Japan in May 2019 to jointly develop the East Container Terminal (ECT) of the Colombo Port at an estimated cost between $500 million and $700 million. Japan has been one of the biggest donors to Sri Lanka over past decades as well as investment partner. Notably, Japan had helped in development of the Jaya Container Terminal at the Colombo Port in the 1980s and has been supporting its operations since then.
The MOC is of great significance to India since over 70 per cent of the transshipment business here is linked to India. Under the MOC, Sri Lanka Ports Authority (SLPA) is to retain 100 per cent ownership of ECT, while the Terminal Operations Company conducting its operation is to be jointly owned. Sri Lanka holds 51 per cent stake in the project while joint venture partners (India and Japan) hold a 49 per cent. Japan was expected to provide a soft loan over a 40-year period at 0.1 per cent interest, which the SLPA described as one of the best loan terms Sri Lanka has obtained.
The ECT is about three kilometers from the Port City on the Colombo sea front which is being developed on reclaimed land with Chinese assistance. During his visit to India in 2019, Sri Lanka President Gotabaya Rajapaksa had said on November 30 that India and other countries in the region must invest more in Sri Lanka if they want to provide an alternative to Chinese investments.
But on February 1, 2021, reports emerged that Sri Lanka had reneged from the MOC signed with India and Japan on the ECT; Sri Lankan government said the ECT will be operated 100 per cent by the SLPA which is in sharp contrast to the MOC wherein SLPA has full ownership of ECT but the Terminal Operations Company handling operations is by the joint partners.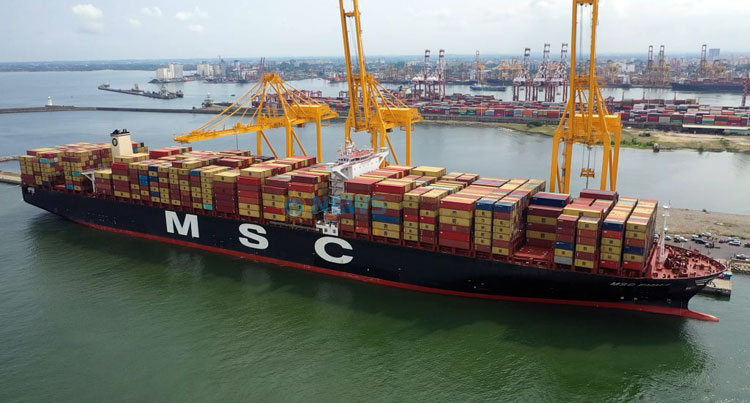 The East Container Terminal (ECT) of Sri Lanka Ports Authority was unveiled on October 27, 2020
Following the abrupt cancellation, the Indian High Commission in Colombo issued a statement saying, "I would like to reiterate the expectation of Government of India for expeditious implementation of the trilateral Memorandum of Cooperation (MOC) signed in May 2019 among the Governments of India, Japan and Sri Lanka for development of the ECT. The commitment of the Government of Sri Lanka has been conveyed several times in the past, including at the leadership level. …. All sides should continue to abide by the existing understandings and commitment."
A month later on March 2, 2021, Colombo offered the West Container Terminal (WCT) located on the other side of the Chinese-run jetty; Colombo International Container Terminal (CICT) to India and Japan with Sri Lanka government spokesman Keheliya Rambukwella telling media, "The discussions to develop the WCT will be only with India and Japan" and adding that the cabinet decided on March 1 to allow India and Japan to have an 85 per cent stake in the WCT.
Why did Colombo cancel the MOC on ECT with India-Japan and a month later is offering the WCT? Behind the cancellation of MOC on ECT, was obviously China. The magnitude of Chinese investments in Sri Lanka is mammoth. Chinese nuclear submarine and warships dock at Colombo South Container Terminal (CSCT) deep-water facility built, controlled and run by the China, not at the SLPA berths in Colombo mandated to accommodate military vessels.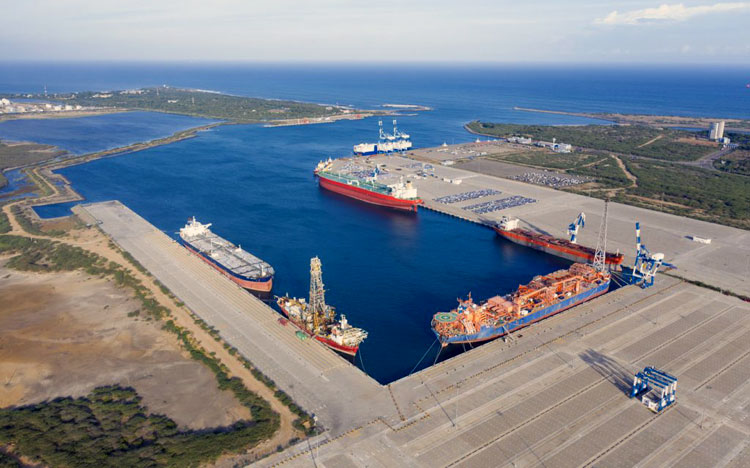 Hambantota Port
CSCT is a 'Chinese enclave' within a Sri Lankan administered harbor while the Hambantota Port has been leased to China for 99 years on July 25, 2017 after China debt trapped Sri Lanka. Hambantota Port is part of China's 21st Century Maritime Silk Road. Beijing is Sri Lanka's biggest source of foreign direct investment as well as providing expansion loans for multiple projects like the Colombo Port Terminal, Hambantota Port, Sri Lanka's first four-lane expressway, a new National Theater and the like. In 2020, Sri Lanka owed China $4.8 billion in loans. China-Sri Lanka defence ties have grown stronger since China helped Sri Lanka massacre and subdue the LTTE.
Colombo's abrupt cancellation of the ECT MOC happened when India-China military talks were on in Ladakh. Japan anyway is as much an adversary for China, as India. This was Beijing's way to exert more pressure on India to accede to Beijing's 1959 claim line, which India has apparently done now without much ado, even vacating the strategic Kailash Range in Indian Territory. However, having achieved what it wanted in Ladakh, China lifted the pressure on Sri Lanka. But for Sri Lanka to renew the ECT offer would have been embarrassing and acknowledgement of Colombo dancing to Beijing's tune, hence the offer of WCT. Even so, the WCT is to be "discussed" with India and Japan as per the government spokesman. Whether this will translate into another MOC, and whether this too will be reneged subsequently, only time will show.
With the Rajapaksa government facing multiple challenges at home and abroad to include ethnic relations, UNHRC and governance, Colombo will lean more and more on Beijing.