Visit of US Secretary of Defence Lloyd Austin to India will elevate the India-US Defence Partnership to unprecedented heights, forging a new future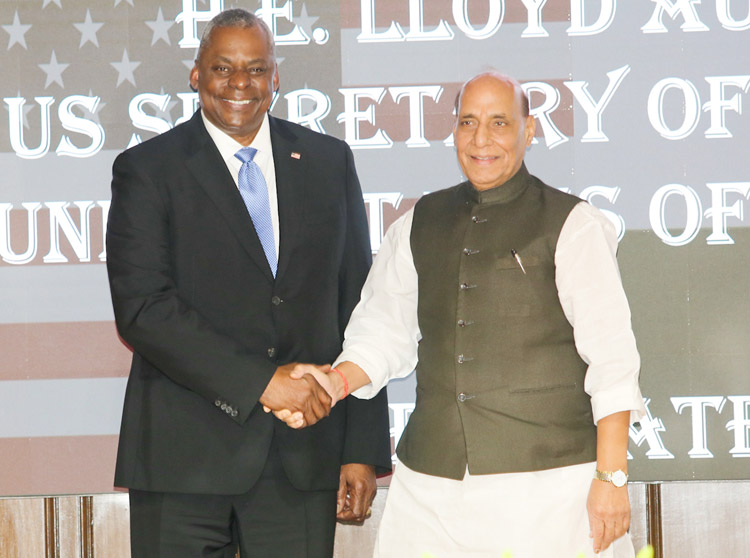 Defence Minister Rajnath Singh with the United States Secretary of Defense Lloyd Austin ahead of their bilateral meeting, in New Delhi on June 5, 2023.
India and United States are set to place their defence, security and strategic relationships on a higher pedestal. In the fast changing geo-political equations both countries are more than eager to give their evolving strategic partnership a new dimension. The second visit of US Secretary of Defence Lloyd Austin to India on June 4-5, 2023 was intended to give a shape to this relationship for final clearance during the second State visit of Indian Prime Minister Narendra Modi to Washington, where a grand welcome state dinner hosted by President Joe Biden awaits him.
This unbelievable change has taken in just two decades. So much water has flown in the Yamuna and Potomac rivers, that the cold war hangover has vanished and the White House and top officials of Foggy Bottom now align themselves with the view that US is the natural partner of India. As President Barack Obama had said, the Indo-US relations would prove to be the defining partnership of the 21st century.
India and the US have transformed their relationship from mutual suspicion to mutual confidence, solidifying their strategic ties.
This transformation in strategic partnership would be given shape by many landmark agreements which has been cleared by the US Defence Secretary and Indian Defence minister Rajnath Singh on June 5, for final seals of President Biden and Prime Minister Modi on 22nd June, when he would be received by US President Biden in his iconic official residence White House.
After the June 5 New Delhi meeting, Lloyd Austin and Rajnath Singh announced the conclusion of New Roadmap for US India Defence industrial cooperation, which will pave the way for joint development of technology and production of defence systems. Though, no specific duration for this roadmap, has been defined, a joint statement said that, this will guide the policy direction for next few years. This landmark document would be the basis of US-India cooperation in critical high tech domain, besides access to Indian defence industry to most advanced American defence technology and systems. This is significant in view of government's vision of self- reliant India i.e Atmanirbhar Bharat. For this India needs a secure supply chain, which can be guaranteed by the "Security of supply arrangement" and a "Reciprocal Defence Procurement' agreement for which Pentagon and South Block have already initiated parleys. This landmark provision is expected to promote supply chain initiative. The disruption in supply of semiconductor chips during 2020-22 Covid pandemic and the collateral damage to Indian armed forces due to the adverse impact of untimely delivery of weapon systems and spares due to Russia Ukraine war, on defence preparedness has necessitated urgent need to find an alternative supply source. Like US, India wants to protect itself from disruption or deliberate blocking of critical supplies in future. Similarly, US also needs a reliable supply chain network, for which India can prove to be a credible alternative to China.
Landmark agreements have been cleared to facilitate joint technology development in defence, propelling India-US cooperation to new heights.
This cooperation agreement will fast track technology cooperation and co-production in areas such as air combat and land mobility systems, intelligence, surveillance and reconnaissance, munitions and the undersea domain. According to an US official this initiative aims to change the paradigm for cooperation between US and Indian defence sectors, including a set of specific proposals that could provide India access to cutting edge technologies and support India's defence modernisation plans. During the delegation level talks both the defence ministers pledged to review regulatory hurdles impeding closer industry to industry cooperation.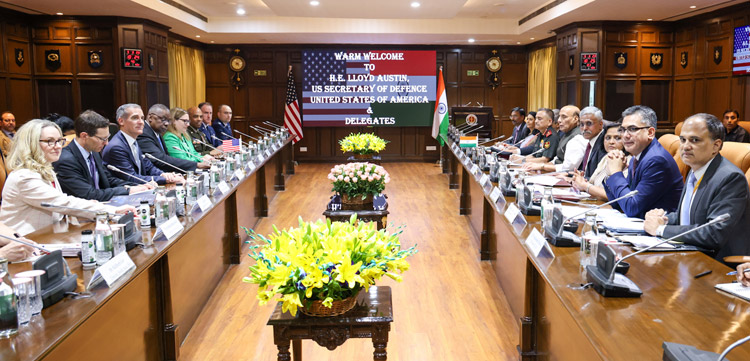 Defence Minister Rajnath Singh in a Bilateral meeting with the United States Secretary of Defense, Lloyd Austin, in New Delhi on June 5, 2023. The Chief of Defence Staff, General Anil Chauhan and the Defence Secretary, Giridhar Aramane are also seen.
According to an Indian defence ministry official, both sides reviewed the robust and multifaceted bilateral defence cooperation activities and agreed to maintain the momentum of engagement. They welcomed the inaugural dialogues held recently focusing on Defence Artificial Intelligence and Defence Space. According to a senior US official, both the ministers also discussed the growing importance of defence innovation and cooperation in emerging domains such as space, cyberspace, and artificial intelligence. The recent launch of a new Advanced Domains Defence Dialogue was appreciated and committed themselves to expanding the scope of bilateral defence cooperation to encompass all domains. Lloyd Austin and Rajnath Singh also welcomed the establishment of the India-U.S. Defence Acceleration Ecosystem (INDUS-X), a new initiative to advance cutting-edge technology cooperation. The initiative, which will be launched by the U.S.-India Business Council on June 21, is designed to complement existing government-to-government collaboration by promoting innovative partnerships between U.S. and Indian companies, investors, start-up accelerators, and academic research institutions.
In a bid to ensure self-reliance, India and the US are actively seeking reliable alternatives and secure supply chains for critical defence needs.
In a significant move the US and Indian side also committed operational collaboration across all military services. This is very relevant in view of India's prominent role in four nation QUAD (Australia, US, India and Japan) which aims to ensure peace and stability in Indo-pacific maritime area, especially in the South China Sea. This means that American and Indian naval warships would be operating together to face the challenges presented by the Chinese warships in the international waters. During the discussions the US Defence Secretary said that India is playing a leadership role in the QUAD Indo-Pacific Maritime domain awareness initiative (IPMDA), which will provide cutting edge domain awareness capabilities to countries across the Indo-pacific region. During his various interactions the US Secretary emphasised the centrality of US-India partnership to maintain peace and stability in the Indo-pacific region.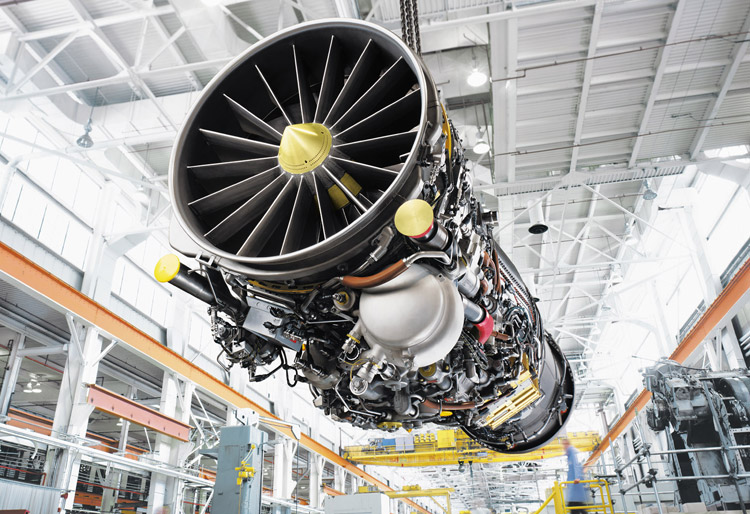 General Electric and HAL aim to jointly produce GE-F414 engine in India
The outcome of the top level India US defence and strategic dialogue indicates that the relations between two estranged democracies have dramatically evolved from mutual suspicion to mutual confidence. The two countries now share similar strategic challenges, hence the two nations must have co-operative relations to jointly thwart the evil designs of nations engaged in the policy of bullying the smaller nations through coercive measures, as described by Lloyd Austin. To maintain its strategic autonomy, India does not believe in alliance kind of relationships, otherwise India would have been pleased to accept the US offer of joining NATO Plus.
The partnership between India and the US is fostering innovation and collaboration in high-tech domains such as artificial intelligence, space, and cyberspace.
US has already declared India as a Major Defence partner, which is enabling closer than ever military and strategic co-operations. Undoubtedly, this status has generated over $20 billion of business for US armament companies, but has also strengthened Indian armed forces, which are deterring adversaries from launching any full scale invasion on Indian soil. During the talks, US Defence Secretary also said that India-US partnership shows how growing military cooperation between the two "great powers" can be a force for global good. He asserted that US was not trying to establish a NATO like organisation in the Indo-pacific and we will continue to work with like-minded countries to ensure that region remains free and open so that commerce can prosper and ideas can continue to be exchanged. These issues were also discussed during Austin's meeting with Indian National Security Advisor Ajit Doval during which they also discussed trusted sources of supply, resilient supply chains and greater industry to industry partnerships.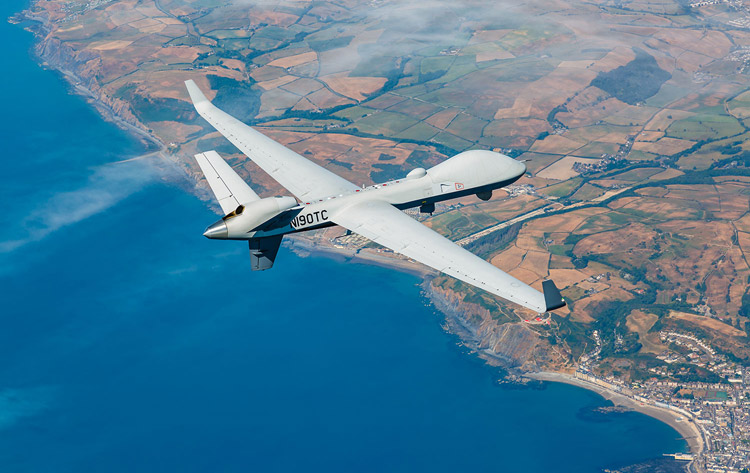 DAC has accorded AoN for acquisition of 31 MQ-9B RPAS from the USA through Foreign Military Sale (FMS) route
The latest visit of US Defence Secretary to India has furthered this partnership for a more deeper cooperation, This is exemplified by the US decision to clear the proposal to jointly produce the Jet Engine for Indian fighter aircraft LCA Mk2, on Indian soil. This will not only promote the objective of Indian policy of Atmanirbhar Bharat i.e. self reliant India, but also safeguard India's strategic autonomy during unforeseen strategic environment. The deal to jointly produce fighter engines is likely to be announced during the 22nd June visit of Indian Prime Minister Narendra Modi to White House. The pact is likely to be signed between General Electric of US and Indian public sector company Hindustan Aeronautics Ltd (HAL), which aims to jointly produce GE-F414 engine. Significantly this would be on the basis of hundred percent transfer of technology, whereas the GE has been exporting the GE-F404 engines for LCA Mk1 from it's US based facility. The previous deal made India totally dependent on US to enable regular production of LCA. It would be pertinent to remind that in the aftermath of India's 1998 Pokaran nuclear tests, the US Administration had banned the supply of GE-F404 engines which delayed the production of LCA Mk1 by a decade. The GE-F414 engine is much advanced than GE-F404 engine which is of 98 Kilonewton thrust class.
Working together, India and the US are becoming a force for global good, ensuring peace and stability in the Indo-Pacific region through their strategic partnership.
Officials of both the countries are also discussing the joint production of Stryker armoured fighting vehicles, long range artillery and ISR systems. The Cooperation Roadmap would also enable transfer of technology and joint production of Predator or MQ-9B SeaGuardian drones. The deal to acquire this directly from US has been under negotiation since long, but now after the clearance of landmark Roadmap, India is insisting for its joint production on Indian soil. However, the Roadmap is likely to facilitate the transfer of technology and setting up MRO facility in India. Defence partnership with US would greatly help in upgrading and modernising Indian armed forces and diversify its source of acquisitions.