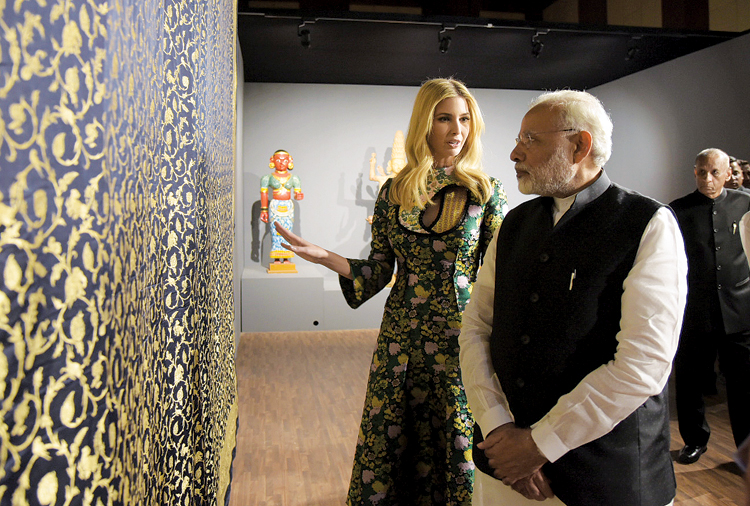 A bomb threat by an anonymous caller kept police on their toes on November 28 evening just as Ivanka Trump joined a dinner hosted by Prime Minister Narendra Modi at Falaknuma Palace in Hyderabad.
However, after scouring the premises, police declared it a hoax. At 8.43 p.m., the emergency response control room of 108-EMRI received a call from a man speaking incoherently who claimed a bomb planted at the palace might go off any moment.
"The caller appeared confused and said a bomb was planted at Falaknuma Palace. EMRI control room staff alerted the police control room about the call," Hyderabad DCP said.
This development took place when Modi, Ivanka Trump and others were watching a cultural event and were about to move to 101 Dining Hall for dinner," a top police source said. The tense Telangana police brass did not initially share the information with the US Secret Service or the Special Protection Group (SPG) team guarding the Prime Minister.
A Hyderabad police team zeroed in on the anonymous caller, Bontha Yellaiah, a 60-year-old mentally disturbed man, at Maula Ali. They found Yellaiah, a stone cutter, in an inebriated state and took him into custody.
During the preliminary probe, Yellaiah's family members told police he suffered from an acute mental disorder and had been admitted to the Institute of Mental Health, Erragadda, last month.