The Australian Prime Minister, Anthony Albanese, visited INS Vikrant in Mumbai on March 9, 2023 as part of his visit to India from March 8 to 11, 2023. This is his first bilateral visit to India after he assumed charge in May 2022.
The Australian Prime Minister was received onboard by Admiral R. Hari Kumar, Chief of the Naval Staff. Vice Admiral Dinesh K. Tripathi, Flag Officer Commanding-in-Chief, Western Naval Command was also present. The Prime Minister was accorded a guard of honour onboard and briefed about the roles and capabilities of INS Vikrant. He was also introduced to the Light Combat Aircraft. He then interacted with a cross-section of personnel of the Indian Navy. While addressing the media, he underscored the strong diplomatic and military ties between the two countries and announced that Australia, for the first time, will host the 27th edition of the annual multilateral naval wargaming exercise, MALABAR, that is scheduled later this year among the navies of the USA, India, Japan and Australia. The MALABAR Exercise is an annual multilateral naval wargaming exercise that began in 1992 between the navies of India and the United States. Japan joined the exercise in 2015, while Australia became part of it in 2020.
Australia and India upgraded their bilateral relationship from a Strategic Partnership in 2009 to Comprehensive Strategic Partnership (CSP) in 2020. Over the years, they have put in place several institutional mechanisms to promote their bilateral cooperation, including high-level visits, annual meetings of Prime Ministers, the Foreign Ministersí Framework Dialogue, 2+2 Defence and Foreign Ministersí Dialogue, Joint Trade and Commerce Ministerial Commission, Defence Policy Talks, Australia-India Education Council interactions, Defence Services Staff Talks, Energy Dialogue, and consultations of Joint Working Groups on different issues. In Jun 20, the two sides signed the pact that enables reciprocal access to military bases for logistics support, the Mutual Logistics Support Agreement (MLSA) that allows the militaries of the two countries to use each otherís bases for repair and replenishment of supplies, besides scaling up overall defence cooperation.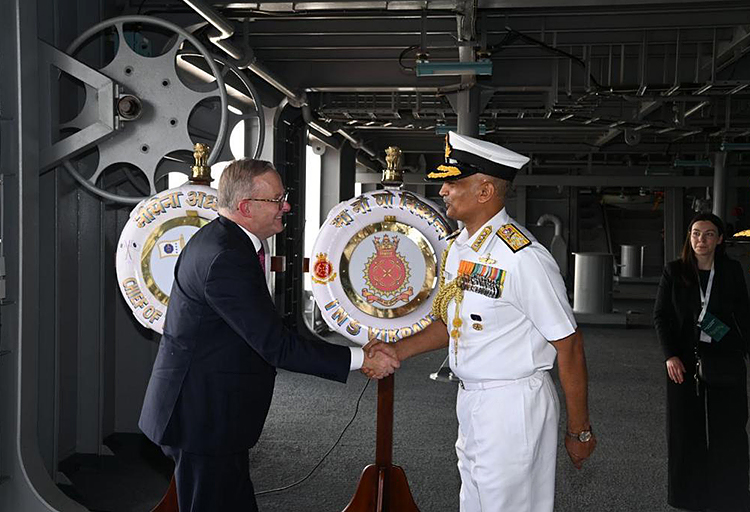 Australian Prime Minister, Anthony Albanese received onboard by Admiral R. Hari Kumar, Chief of the Naval Staff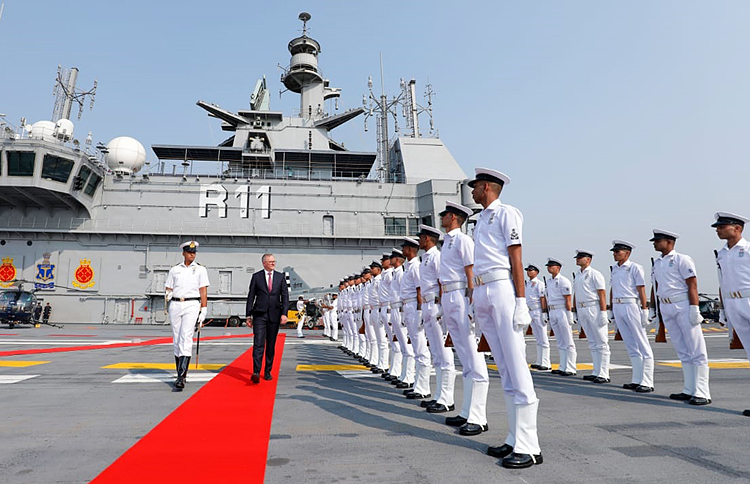 Prime Minister Anthony Albanese inspects a Guard of Honour onboard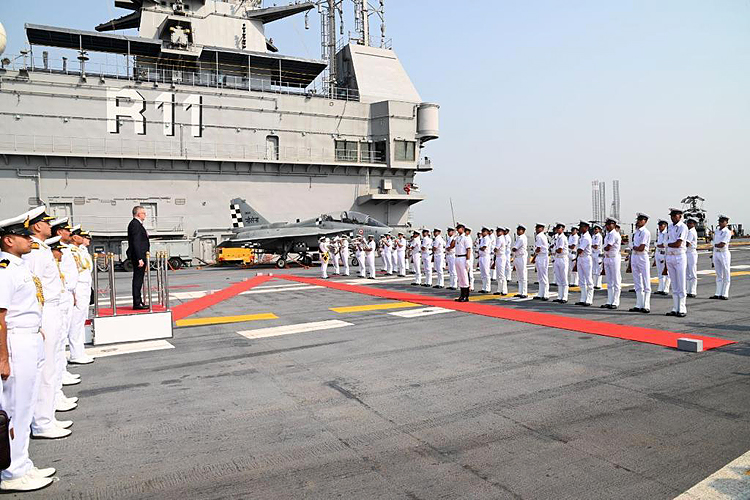 Prime Minister Anthony Albanese was accorded a guard of honour onboard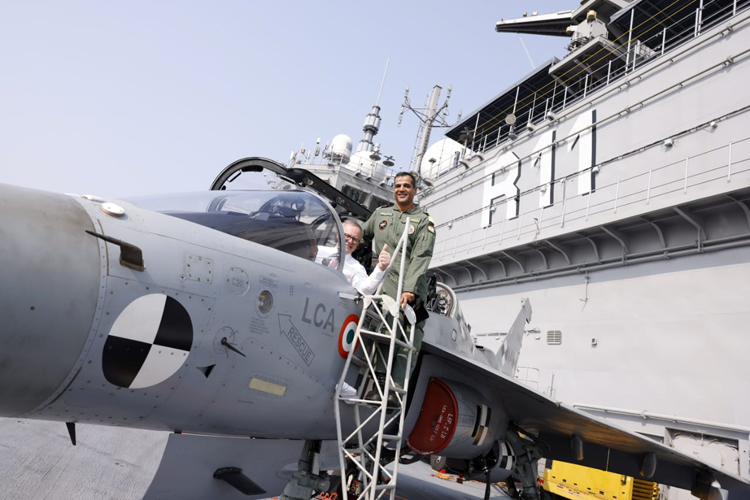 Prime Minister Anthony Albanese briefed about the roles and capabilities of INS Vikrant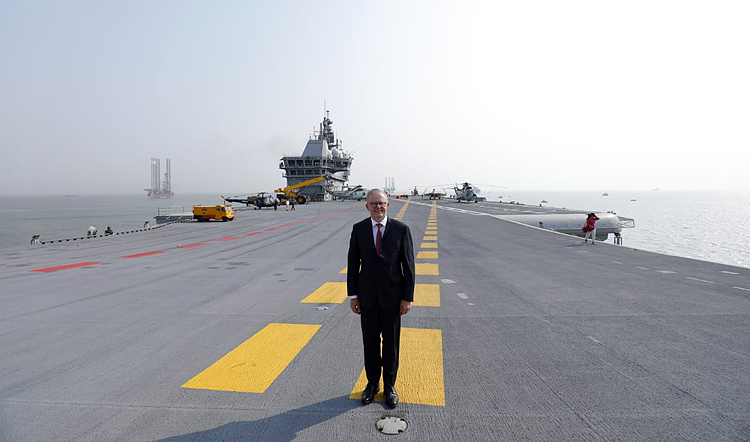 The Prime Minister of Australia Anthony Albanese on his visit to India, embarked the indigenous aircraft carrier INS Vikrant at Mumbai on March 9, 2023
Australian Prime Minister while addressing the media thanked Prime Minister Narendra Modi for inviting him to visit the indigenous aircraft carrier - a landmark capability & announced that the next edition of the multilateral naval exercise Malabar would be hosted by Australia later this year