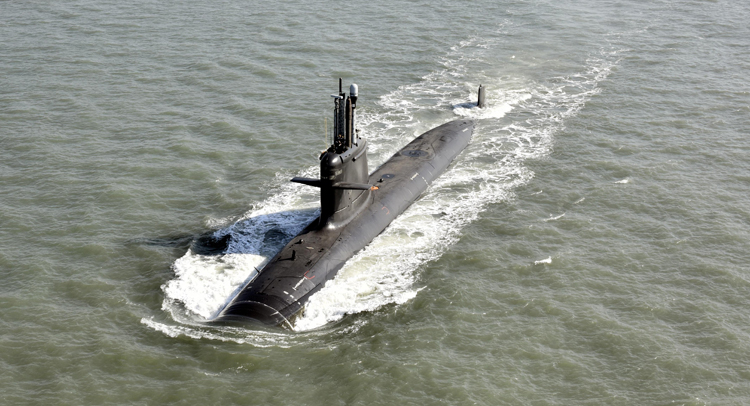 File photograph of INS Vagir
INS Vagir, an Indian Navy (IN) submarine, is on an extended-range deployment. The deployment commenced in June 2023 and Vagir will reach Fremantle, Australia on August 20, 2023. The submarine, which is the Indian Navy's fifth Kalvari class submarine, was commissioned into the Indian Navy in January 2023 and is based in Mumbai.
During her stay in Australia, INS Vagir will participate in various exercises with Royal Australian Navy (RAN) units on the West Coast of Australia. Concurrently, on the East coast of Australia, Indian Naval ships and aircraft are involved in Exercise MALABAR 23 from August 11-21, 2023 and AUSINDEX 23 from August 22-24, 2023.
During the ongoing deployment, basic, intermediate and advanced-level Anti-Submarine exercises are scheduled. In addition, the RAN submarine and Indian Naval P8i aircraft are scheduled to exercise with INS Vagir. This deployment will further augment the cooperation and synergy between IN and RAN.
The ongoing deployment is a testament to the reach and sustenance of IN submarines. The extended range deployment is the maiden deployment by an IN submarine to Australia and showcases the capability and professional acumen of IN to undertake sustained operations at extended ranges from the base port for prolonged durations. Earlier during the deployment, INS Vagir had visited Colombo as part of the International Day of Yoga on June 21, 2023.