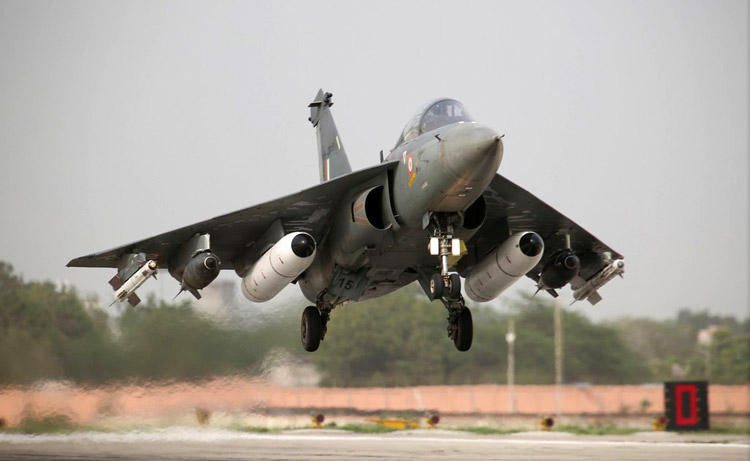 Maiden successful flight-test of Power Take off (PTO) Shaft was conducted on Light Combat Aircraft (LCA Tejas) Limited Series Production (LSP) - 3 aircraft in Bengaluru on March 14, 2023. The PTO shaft is indigenously designed and developed by Combat Vehicles Research & Development Establishment (CVRDE), Chennai of Defence Research and Development Organisation (DRDO).
The PTO shaft, which is a critical component in the aircraft, will support the requirements of future fighter aircraft & their variants and offers competitive cost & reduced time of availability. With this successful test, the DRDO has achieved a greater technological feat by realisation of complex high-speed rotor technology which only few countries have achieved.
The PTO shaft was designed with unique innovative patented 'Frequency Spanning Technique' which enables it to negotiate different operating engine speeds. The light weight high speed, lubrication free PTO shaft transmits higher power between aircraft engine gear box and Aircraft Mounted Accessory Gear Box while accommodating misalignments that arise in the drive line.

Aeronautical Development Agency, Centre for Military Airworthiness and Certification, Directorate General of Aeronautical Quality Assurance and Hindustan Aeronautics Limited teamed along with CVRDE to achieve this feat. The PTO shaft technology has already been transferred to Godrej & Boyce, Mumbai and Lakshmi Technology and Engineering, Coimbatore.
Defence Minister Rajnath Singh has complimented the DRDO, PSUs and the Industry, saying that the successful realisation of PTO shaft is another major milestone towards 'Aatmanirbhar Bharat'.
Secretary, Department of Defence R&D and Chairman DRDO Dr Samir V. Kamat stated that the success showcased the country's research capability and will actively support the test aircraft programmes.