The 7th edition of joint military exercise "AJEYA WARRIOR-23" between India and the United Kingdom is being conducted at Salisbury Plains, United Kingdom from April 27 to May 11, 2023. Exercise AJEYA WARRIOR is a biennial training event with the United Kingdom which is conducted alternatively in the United Kingdom and India, the last edition was held at Chaubatia, Uttarakhand in October 2021.
Soldiers of the 2 Royal Gorkha Rifles from the United Kingdom and Indian Army soldiers from the BIHAR Regiment are participating in the exercise. The Indian Army contingent arrived at Brize Norton on 26 April 2023 by an Indian Air Force C-17 aircraft with indigenous weapons and equipment. The aim of the exercise is to build positive military relations, imbibe each other's best practices and promote the ability to operate together while undertaking company-level sub-conventional operations in urban and semi-urban environments under UN mandate, in addition to developing inter-operability, bonhomie, camaraderie, and friendship between the two armies.
The scope of this exercise involves a Command Post Exercise (CPX) at the Battalion level and Company level Field Training Exercise (FTX). During the exercise, participants will engage in a variety of missions testing their operational acumen in various simulated situations; showcasing and refining their tactical drills, and learning from each other's operational experience.
"Exercise AJEYA WARRIOR" is yet another significant milestone in defence cooperation between the Indian Army and British Army which will further foster the bilateral relations between the two nations.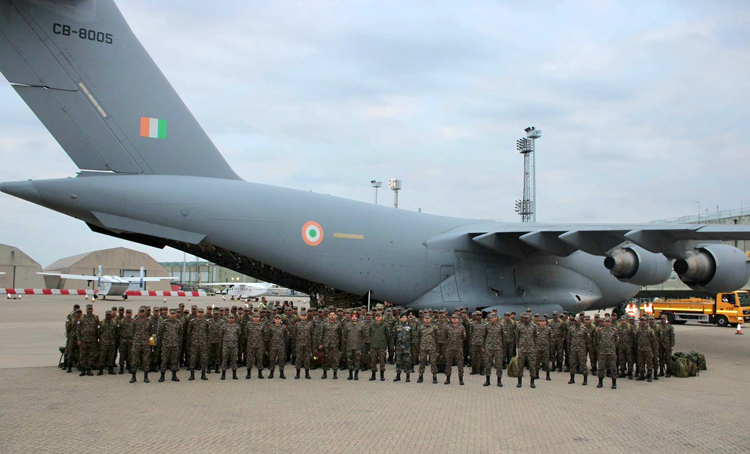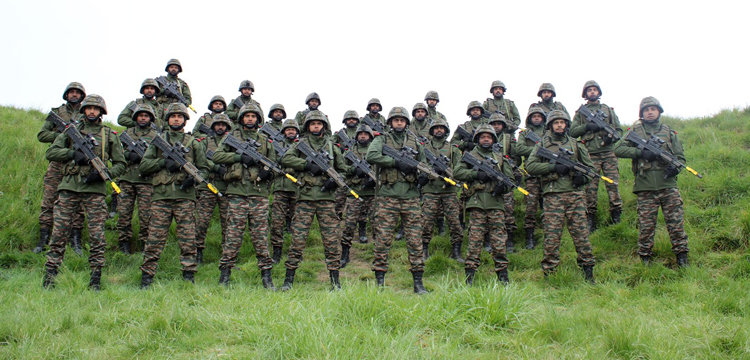 Indian Army troops arrived at United Kingdom to participate in the 7th Edition of Joint Military Exercise Ajeya Warrior 2023. The Joint Exercise aims to share best practices & build positive military relations between both Armies.