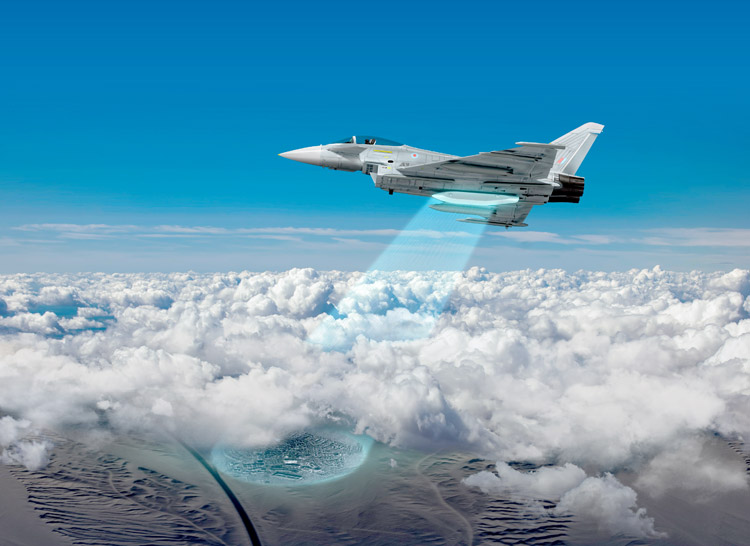 The new generation AESA SAR/GMTI reconnaissance system
Israel Aerospace Industries (IAI) have announced the release of the ELM-2060PES, a new generation AESA SAR/GMTI Pod for Fighter Aircraft, recently developed by its defense systems subsidiary, ELTA Systems Ltd.
The ELM-2060PES builds on the legacy of the combat proven ELM-2060P system, in service for decades with Air Forces worldwide.
The ELM-2060PES Pod is a self-contained Active Electronically Scanned Array (AESA) Airborne Radar System, providing state of art Synthetic Aperture Radar (SAR) and Ground Moving Target Indication (GMTI) capabilities; a Bi-directional Line-of-Sight (LOS) wide band Datalink, interconnected with a Ground Datalink and Exploitation Station (GES). The airborne system is housed within a fully autonomous detachable centerline pod that mirrors the aerodynamic envelope of certified Fighter Aircraft fuel tank and is operated by aircraft avionics or via the Datalink from the Ground Station.
The ELM-2060PES produces radar images that approach photographic quality, for Operative Reconnaissance, Surveillance of Time Critical Targets (TCT), Precision Strike support and Battle Damage Assessment (BDA), and operates as a true, day and night sensor capable of penetrating clouds, rain, smoke, fog and smog. The ELM-2060PES has advanced radar modes for High Resolution Target Classification and precision Geo-location against both fixed and moving Ground Targets, providing the Operational Users with quality Actionable Intelligence. The ELM-2060PES extended-range and ultra-wide swath capabilities provide Real Time, All-weather and Visibility, Stand-off Reconnaissance and Surveillance mission capabilities, while operating in most challenging scenarios.
Yoav Turgeman, ELTA President & IAI Executive VP, stated: "ELTA's new AESA SAR/GMTI system delivers powerful, real-time reconnaissance capabilities by incorporating our latest technological developments, including full AESA and unique processing techniques. The high-quality data of this system enables interpretation and extraction of critical Image Intelligence essential for operating in the modern battlefield".