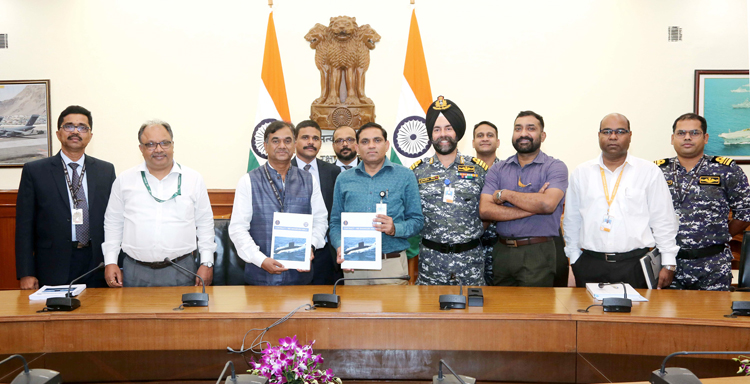 MoD signs a contract of 2725 crore with Mazagon Dock Shipbuilders Ltd for Medium Refit with Life Certification of Submarine INS Shankush, in New Delhi on June 30, 2023.
Ministry of Defence has signed a contract on June 30, 2023 for Medium Refit with Life Certification (MRLC) of Sub-Surface Killer (SSK) Class of Submarine "INS Shankush" with Mazagon Dock Shipbuilders Limited (MDL), Mumbai at an overall cost of 2725 Crore.
Shankush is a SSK Class of Submarine to be re-fitted at MDL, Mumbai. Delivery of Submarine post MRLC will be in 2026. After completion of MRLC, INS Shankush will be combat ready and will join the active fleet of the Indian Navy with upgraded combat capability.
This project is an important step towards development of MDL as Maintenance, Repair & Overhaul (MRO) Hub for supporting the industrial ecosystem of India. The project would involve more than 30 MSMEs and would lead to employment generation of 1200 Mandays per day for the project duration.
The project will be a proud flag bearer of Atmanirbhar Bharat in consonance with the Make-in-India initiative of Government of India.