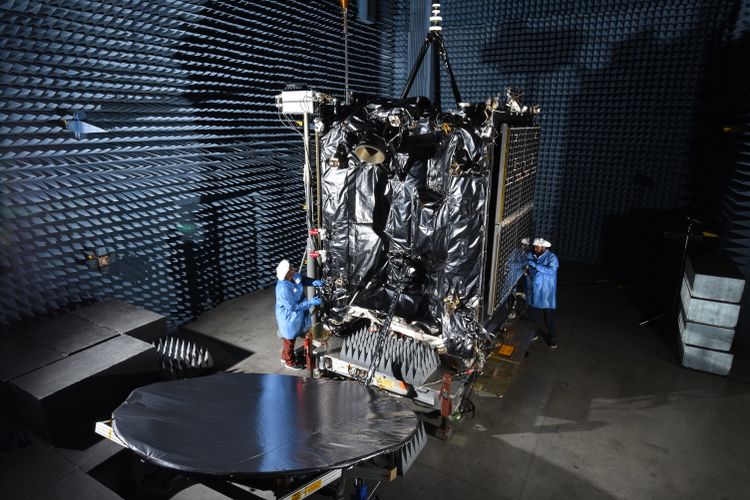 Engineers work on SES-18 in the environmental test bay at Northrop Grumman's satellite manufacturing facility in Dulles, Virginia.
Two C-band satellites built by Northrop Grumman Corporation have successfully launched, enabling its customer SES to achieve another milestone of the Federal Communications Commission's program to clear C-band spectrum to enable wireless operators to deploy 5G services across the U.S. (CONUS) and to continue delivering uninterrupted TV, radio and critical data transmission services to millions of Americans.
Based on Northrop Grumman's flight proven GEOStar™ platform, the SES-18 and SES-19 satellites will enable continued operations in the C-band spectrum – a range of wireless radio frequencies used for critical satellite telecommunications and data connectivity around the world.
"Our GEOStar platform is an affordable and reliable option for a diverse set of commercial and government customers," said Steve Krein, vice president, civil and commercial satellites, Northrop Grumman. "The successful launch of SES-18 and SES-19 builds on our strong partnership with SES and indirectly plays a key role in supporting the rollout of 5G services across the country."
These satellites are the eighth and ninth GEOStar communications satellites Northrop Grumman has manufactured for SES at facilities in California and Maryland. Northrop Grumman builds communications satellites for various operators around the globe for commercial, government, hybrid MILSATCOM and satellite servicing missions.